Best RC Drift Cars – Top 8 Editor Picks – 2019 Update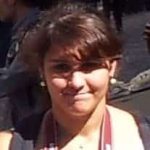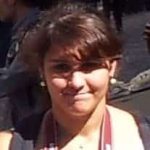 Do you have an insatiable need for speed and undying love for radio controlled cars? Do you want something more exciting, more challenging, and more fast-paced than a regular RC car? You have come to the right place. Introducing, the best RC drift cars, a new style of radio controlled cars specially designed for drifting!
The Ultimate Drifter's Guide to Finding the Best RC Drift Car
Drifting is not for every regular remote controlled car. If you want your RC car to drift, your car needs to have the right advanced equipment installed. Try drifting on a regular, unmodified radio controlled car, and you will risk damaging the wheels and, possibly, the engine. No matter how adept you are at RC driving, an unsuitable RC car just will not and cannot drift.
Enthusiasts worldwide are obsessed with finding the best RC drift car. If you're still searching for your dream RC drift car, we're here to lend you a helping hand in your quest for the best. This guide will not only point you to some of the most popular brands of RC drift cars. But, it will also tell you what you should consider before you buy your own. Remember, it pays to be meticulous.
Ultimately, it is all a matter of personal taste, technical skill, and dedication. This is especially when it comes to the best RC drift car for you. But, if you are still a beginner or if you have been racing and want to try other RC cars, do not worry. We have compiled a list of the most popular, most sought-after, and the best RC drift cars on the market.
Rev up those engines and let's get right into it.
The Best RC Drift Cars
Let us start out with an RC car designed for drifting but is friendly on your budget. The Super GT RC Sport is considered to be one of the lowest priced yet high performing RC cars available. This set is perfect for novices still getting the hang of the sport or for those on a budget.
Features
It has a 2.4GHz remote control system and comes with two sets of tires: the regular soft rubber belt and the specific hard, smooth tires for drifting. The car's body is sturdy, constructed from first-rate material which makes it resistant to scratching. Beginners, prone to crashing their cars due to their lack of control, will appreciate the Super GT RC Sport's durability. They will love it, especially during practice runs. It is one of the best RC drift cars!
This RC drift car's design is also top notch. With its rugged stickers, sharp wing, and beautiful tires, this car knows what it means to get attention. The Super GT can reach up to 30 miles per hour and has a run time of at least 20 minutes.
Take Note
As a drifting car, the Super GT is a strong contender. It is capable of different types of race tracks (rounds, u-shapes, 8-shapes) and incredibly responsive. You will find yourself a reliable, best RC drift car with the Super GT.
One thing to note though is that this is a low car and cannot do well on rough and bumpy roads. Stick to the smooth race tracks with this car.
Key Features:
List Item
List Item
List Item
Specification:
Brand
List Item
Model
List Item
Weight
List Item
If you prefer your racing cars to be more subtle and more classy, the HPI Racing Sprint 2 is perfect for you. Here is why it is one of the best RC drift cars. It was designed to replicate the 1969 Ford Mustang RTR-X body. This beauty has a sleek and sophisticated look. Although it is not nearly as flashy as other RC cars, this one is an eye-catcher.
The HPI Racing Sprint 2 drives with a 2.4GHz radio control system. Also, it was made of easy to find parts so you can customize it without having to look too far.
This RC drift car has a maximum speed of 35 miles per hour, comes with a waterproof steering SF-100 servo. It is with a reversible and impermeable SC-15WP electronic speed control. A durable car.
The HPI Racing Sprint 2 is a great choice for beginners, but this drift car might need upgrades for better performance.
Key Features:
List Item
List Item
List Item
Specification:
Brand
List Item
Model
List Item
Weight
List Item
3
Redcat Racing's EPX Drift Car
This next best RC drift car comes in sharp metallic blue and hot metallic red. The Redcat Racing's EPX Drift Car is a mid range car that has the classic racing design that thousands adore. This RC car is built for drifting with the comb tires that allow it to glide beautifully and revolve repeatedly.
Features
Constructed with a durable polycarbonate car exterior, the Redcat Racing EPX is worth noting for its advanced drifting features as well as its reasonable pricing. You won't have to burn through your wallet to get this bad boy. The 27T 540 brushed motors combined with the specialty tires make drifting a breeze as well as keeping nice forward momentum.
You should note that this RC drift car has a shaft driven chassis which, as mentioned above, suffers from torque steering. However, the car's internal framework is lightweight and plastic, so control is easier to manage.
The maximum speed for the Redcat Racing's EPX Drift Car is 20 to 25 miles per hour unless you upgrade it. It is definitely worth the extra work, definitely one of the best RC drift cars.
Key Features:
List Item
List Item
List Item
Specification:
Brand
List Item
Model
List Item
Weight
List Item
4
Exceed RC MadSpeed Drift King
Staying true to its name, the Exceed RC MadSpeed Drift King is nothing short of royalty. The brushless 380 3000KV motor installed on its super lightweight chassis guarantees this RC car to drive at breakneck speeds. The rubber wheels are made for drifting at top speeds. This regal RC drift car is also equipped with foam bumpers for that much needed extra security. No doubt it's one of the best RC drift cars there is.
Features
The MadSpeed Drift King has a low center of gravity that gives the RC car advantage overbalance and traction The 2.4GHz radio control system is super reactive to get you out of any tight spot instantly. Oh, and did we mention that this RC car boasts to be street ready? The MadSpeed Drift King is so robust that it can handle the roughest of roads.
You will notice that the Madspeed Drift King has a very attentive and meticulous design that not only catches attention but also keeps it. The pre-painted RC car body radiates the chaos and control that drifting is known for. Trendy without being tacky and subtle but not boring, the MadSpeed Drift King won't let you down when it comes to style.
Should you wish to replace or customize some parts of this RC car, the parts are easy to find and acquire.
Key Features:
List Item
List Item
List Item
Specification:
Brand
List Item
Model
List Item
Weight
List Item
5
Camaro SS Electric Drift Car
Now here is a remote control drift car that flaunts its classic race car design with pride. The Camaro SS Electric Drift Car looks showy and advanced. However, surprisingly, beginners will feel more comfortable with this RC car than advanced drivers. Slower than some other models in the market but it is still one of the best RC drift cars. The Camaro SS Electric can be the perfect entry RC drift car for novices
The brushed motor and lightweight shaft are driven 4WD chassis gives this RC car an edge in drifting. It comes with both rubber tires (for regular driving) and drifting tires. So, you will not have to look for replacement wheels.
Features
Besides the vibrant paint job, the Camaro SS Electric also has other features that make it stand out. Each wheel has red LED lights and even under the car has LED lights. These are perfect for catching the crowd's attention and for night time driving.
The Camaro SS Electric is reasonably priced, and you will have a blast driving it. However, it does have its disadvantages. The lack of bumpers make the RC car vulnerable in crashes and, as mentioned, it runs noticeably slower than other RC cars. Its remote control pistol is also rather simplistic. And you can't customize this car as much as you'd want.
With all that said, if you are trying to break into the RC drift car driving scene, this model is competent and reliable enough. It is a good first RC drift car.
Key Features:
List Item
List Item
List Item
Specification:
Brand
List Item
Model
List Item
Weight
List Item
6
Liberty Imports Super Fast Drift King
Another RC drift car royalty that rightly deserves its title, another best RC drift car. The Liberty Imports Super Fast Drift King is a top quality RC car specialized for drifting. Reach up to raging speeds with this insane RC car model.
It's constructed from durable plastic and comes in several two-color paint jobs to choose from. This RC drift car is ultra responsive and royally fast. Its remote control is also designed for maximum comfort. Blaze through those U-shaped or 8-shaped race tracks with ease with this highly advanced RC drift car.
This comes with two sets of tires: smooth tires for breathtaking drifting performance and rubber tires for hitting those tough curves that require more traction. Not only that, this Drift King also has a working set of headlights, sidelights, and backlights. These give it a realistic car feel.
Great for kids and adults, this RC car will make you feel like a Drift King yourself!
Key Features:
List Item
List Item
List Item
Specification:
Brand
List Item
Model
List Item
Weight
List Item
7
Team Energy Belt Drive Pro
Here is a phenomenal best RC drift car for advanced drivers. Professional drifters will be floored by the Team Energy Belt Drive Pro's speed and mega advanced features for drifting.
Pricier than the average RC car, this model is widely known to be worth every penny. It has a sleek, hot red car body and advanced motor technology. You will understand why people are more than willing to fork out as much on this beast of an RC drift car.
A dual belt-drive system, premium cut pistons, and oil filled shocks, and a fully customizable suspension and drivetrain are just a few of the Team Energy Belt Drive Pro's features.
Features
The ideal combination of its 3300KV brushless motor and 50A brushless electronic speed controller allow its herculean strength and speed. Plus, it has its incredible drifting prowess. Its highly developed shock system makes it durable against crashes and bumps.
The tires that come with this RC car model, however, are only for drifting. You will have to find regular tires should you choose to drive this RC drift beast on a normal road.
The carbon fiber chassis plates are lightweight, to give this RC drift car even more speed. Its 2.4GHz Automatic Frequency Hopping system is highly enhanced. It is for better response time and better control of your vehicle without picking up nearby foreign signals and conflicts. When racing against other people, you will find this RC system advantageous. Because it will keep you fully connected to your RC car seamlessly and without interference.
Other Notes
The Team Energy Belt Drive Pro is not recommended for novice drivers though. This is because the lack of RC car experience could easily cause the driver to lose control of the vehicle. And because this best RC drift car comes with such a heavy price tag, you might not want to risk crashing and breaking it.
Expert drifters interested in this model should note that this RC drift car's original tires are designed specifically for drifting. So, it is best to drive it on a proper race track. But if you want to race on, say, an asphalt road, you will be better off buying appropriate tires since the specialized drifting tires will wear out fast on that type of road.
Key Features:
List Item
List Item
List Item
Specification:
Brand
List Item
Model
List Item
Weight
List Item
8
HOSIM All-Terrain RC Car S911
Compared to the other RC drift cars in this list, the HOSIM All-Terrain RC Car S911 is a behemoth regarding body size and in motor power. This monstrous beauty is an all-terrain RC car with impeccable drift capabilities. Its hulking figure might lead you to believe that it is too sluggish and awkward to ever be able to drift. But, rest assured, this mighty RC car can drift like no other. Definitely one of the best RC drift car you need to consider.
Though it is designed more like a monster truck than a regular racing car, this RC car model is still quite a great choice for drifting. Why? Let us start with the HOSIM All-Terrain RC Car S911's formidable engine power. Many have lauded this RC car's motor for being extraordinarily fast. Its brushed 390 electric motor is known to be the largest in its class. However, because of the S911's sheer strength and speed, amateur RC drivers might have a tricky time controlling it.
Features
This RC drift car is semi-waterproof and can be driven on muddy surfaces. Thanks to the HOSIM All-Terrain RC Car S911's S-truck suspension technology, you can drive this RC car off the road without worry. The PVC rubber wheels are flexible, soft, and shock resistant.
With the HOSIM S911, you will not be restricted to driving only on smooth, paved tracks. This RC drift car is for adventurous drivers who want it all.
Key Features:
List Item
List Item
List Item
Specification:
Brand
List Item
Model
List Item
Weight
List Item
Crash Course: RC Drift Cars
RC drift cars are widely accepted as having originated from the Land of the Rising Sun, Japan. The sport of drifting is rather mercenary and highly competitive. It is no wonder that people find this style of driving – even for radio controlled cars – extremely thrilling.  Drifting is adrenaline-charged, requires pristine skills, and embodies the flashy, devil-may-care attitude of professional drifters.
What's Drifting?
But what exactly is drifting? And what makes RC drift cars so different? Well, the dictionary defines drifting as the act of "moving aimlessly," or "being carried along." As a motor term, drifting is when drivers purposely oversteer their cars. It goes to the point where the back wheels lose traction. However, what makes this style of driving so exhilarating is that the driver has full control of their vehicle, despite the car seemingly steering out of control.
Modifying RC Cars
The best RC drift car can be either set up and specially made for drifting or a normal RC car outfitted to be suitable for drifting.
If you are the type who prefer to personally modify their RC cars, you will need to install low traction drift tires for a start. Reworking the RC car's engine or motor, configuring the brakes, and altering the car's weight balance are other steps you could take if you are fastidious.
For the tech smart, fixing a normal RC car to drift is a snap. But for those whose working knowledge on RC car mechanics is severely limited to knowing where the front and back tires are, here's a simple tutorial on what you'll need.
Chassis
The chassis is the internal framework of your RC car. To have the best RC drift car, you will need to choose your chassis carefully. There are two types of chassis: belt-driven and shaft driven. Both have their pros and cons which we will get to in a minute.
Ready-to-run or RTR chassis kits are available on the market and is recommended for beginners since they are already assembled. For instance, the SA 4WD TT-02 Chassis Set by Tamiya is factory assembled. You will only need the body set for this chassis set. It is simple and flexible, great for novices of the sport.
Another solid choice is the 3Racing Sakura D3 CS Sport. For a more advanced chassis that requires careful assembly, HPI 1/10 Sprint can be easily designed for drifting purposes. Both chassis kits do not come with a body so you will have to purchase them separately.
Belt-driven Chassis:
This type has lighter transmission (so less drivetrain loss) and has enhanced throttle acceleration. Belt-driven does not have torque steer. So, there is a tendency for the car to slightly steer itself to one side because its torque is evenly distributed.
The disadvantage of this type is that, over time, the belt loses flexibility and will have to be periodically replaced. Belts could also be shredded due to the open pulleys.
Shaft driven Chassis:
The main advantage for shaft driven chassis is that it's comparatively more durable and better protected than belt-driven chassis. With the shaft driven type, you will notice immediate power on your car the moment you hit the throttle. Maintenance is easier and less expensive with this type, too.
However, shaft driven chassis suffers from torque steer and has limited options in gears.
The best RC drift car should have high torque and a motor that is equipped for acceleration first, speed second. You will need optimum acceleration for drifting.
Differentials
Arguably the most important upgrade you will need for an RC drift car is a chassis with a locked rear differential (diff). For the uninitiated, a diff is needed so that the RC car's drive wheels are powered concurrently. It is necessary especially when the car is cornering, and the wheels are traveling at different speeds. The rear diff should be locked, so both rear wheels spin simultaneously and with the same power when you drift your RC car.
As for the front differentials, to simplify it, you can get a ball front diff. It is because they are the ideal choice for drifting. This type of differential is great on wide tracks but might have problems on narrower, technical tracks. For racing on technical tracks, you can get a locked front diff though. Unfortunately, they are not as common as the ball front diff.
Drift Tires
Unlike the soft rubber racing tires, drifting tires are made of hard rubber. The rigidity of the tires allows the car to glide better than soft rubber tires. Hard tires are also more durable.
Besides hard rubber, drift tires can be made of other types of plastic. A common and well-loved choice is ABS, with its advantages like its superior slide capability. PE and HDPE have the soft feel and traction of soft rubber tires but also the wear characteristics of a drift tire.
RC Car Drifting
Now you have got a pretty solid idea of what to look for in the best RC drift car. So, you might be wondering where you can take it for a spin. RC cars are not nearly as large or as heavy as regular cars. Therefore, you can race anywhere so long as space is wide and has a considerably smooth paved road.
The Basics
To practice drifting, first, you will need to accelerate. You will notice that your RC drift car is more stable if you keep accelerating. When you reach the turn, accelerate even more so your rear purchase will break. You will want to see your car slowly tailslide.
Next, you will need to do a corrective steer to normalize, then just keep accelerating.
Once you have perfected the beginner's course, you can move on to more advanced techniques. You will need to upgrade your RC drift car. Adjust the rear diff tighter and keep the front diff the same. This will give you the counter-steer capabilities you will need. To improve your drift angle, hit the brakes before reaching the turn then speed up once you get past the apex.
Get all these steps right and there you go. You're drifting!
Associated Posts
And since you are still here, you might want to check out our other articles: RC cars and RC monster trucks, remote-controlled boats for kids, toy submarines, RC submarines, and remote control boats for Pools.