Tattoo Artists Reveal Moments When They Have Had To Ask "Are you sure?!!" To Customer Tattoo Requests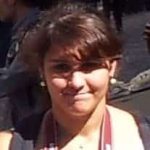 Have you noticed that pretty much everybody has a tattoo these days? You can no longer walk down the street without noticing someone showcasing a bit of ink.
I love the movement and hope this ancient ritual continues to grow.
Tattoos are such a personal thing, what I might think looks questionable others may love. This got me thinking that tattoo artists must have this dilemma all the time.
I thought this could be an interesting topic to cover so I decided to contact some of my favorite tattoo artists to get their opinion on it.
I asked them what is their most "Are you sure?!!" tattoo they have ever been asked to do or have done?
Continue to read on to hear their wisdom on the matter.
Eddie
Skin Factory Tattoo – Las Vegas
Web: www.skinfactorytattoo.com
Instagram: @skinfactoryIv
Facebook: skinfactorytattoolasvegas
Originally from Southern California, Eddie has a background in airbrushing, murals, charcoal and pencil illustrations. Eddie discovered tattooing back in the mid 90's when he joined Skin Factory where he's been for over 20 years. He loves all styles of tattoos but mainly specializes in fine line realism color and black & grey.
​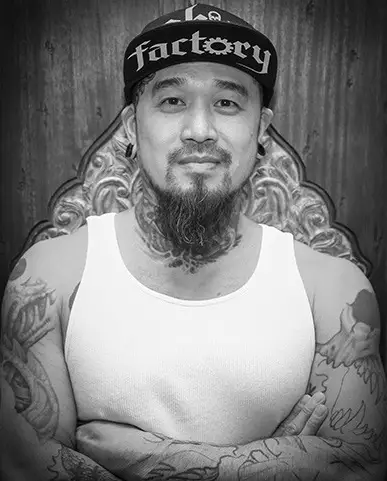 "I had a client years ago who wanted me to tattoo a realistic penis a little above his ankle.
So when he sat down and had pants on it would hike up and have part of the penis tattoo sticking out. Like he was hung.
Lol. I told him are you sure cause when you have shorts on it's gonna look weird. Needless to say I covered up his penis tattoo two months later"
"I had a client years ago who wanted me to tattoo a realistic penis a little above his ankle"
Click to Tweet
Emi
Jackalope Tattoo – Minneapolis
Emi practices her trade at all-female shop Jackalope Tattoo in Minneapolis. She has been a tattoo artist since 2011 and loves to be challenged. Emi specializes in realism and bold coloring. She is also capable of using both traditional coil machines and rotary machines.
Instragram: @jackalopetattoo
Facebook: Jackalope Tattoo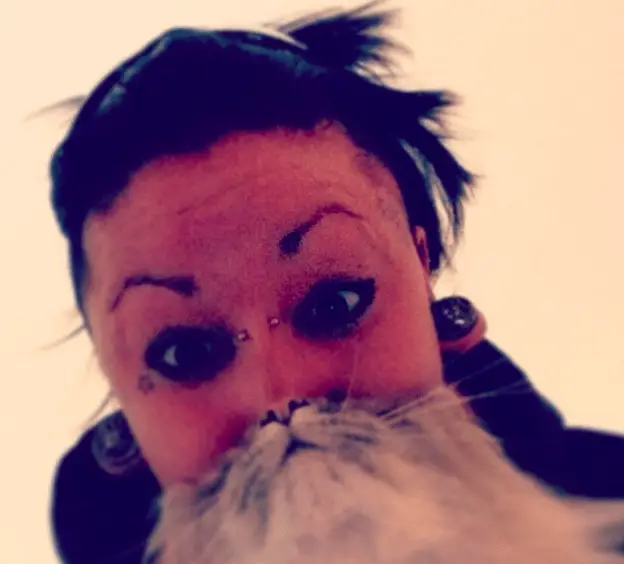 "Okay. So the most "are you sure you want that " tattoo is a tough one for me! I have a few that stand out to me pretty well. About 5 years ago I was asked to do a "USDA Prime Beef" logo next to a guys' junk. And to say the least I did it. But I definitely had a "really?" moment. I even double checked with him and indeed he was sure.
It was maybe one of the most uncomfortable moments for me, yet mostly for the location and being that I am a lesbian..
Unfortunately my hand was right near and sometimes nearly on where you think it would be in order to execute this tattoo. But I trucked on through and even put it in my portfolio for fun, ha!
Other things I've had those questioning moments for were a sleeve of pot leaves (the guy didn't show up for his appointment). I also had a lady ask me to cover her swastika with a bigger swastika. That one I straight up said no to for obvious reasons."
'I was once asked to do a "USDA Prime Beef" logo next to a guy's junk'
Click to Tweet
Lara
Parlour Tattoo – London
Lara is a tattoo artist from the UK. She is very creative and is always looking for new inspiration. She takes her time pondering over an idea to allow it to grow into a beautiful tattoo.
Instagram: @larasimonetta_tattooer
Instagram: @parlourtattoo
Web: Parlourtattoo.co.uk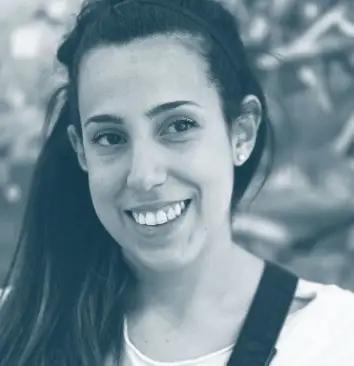 My name is Lara and I'm one of the resident artists at Parlour Tattoo. So here is my answer to your question "are you sure" 🙂 Most of the times my "are you sure" is about the size, at the moment minimal tattoos are the biggest trend.
I love them and is part of what I'm doing, but not everything you see on pinterest or social media can be reproduced on skin.
Skin and paper are two very different things. So yes most of the times I find myself saying "are you sure" followed by all the reasons why they should go bigger!
Not everything you see on pinterest or social media can be reproduced on skin
Click to Tweet
You May Also Be Interested:
Ultimate Guide To Numbing Creams For Tattoos 
Pat
Lucky Fish – Santa Barbara
Pat Fish is known all over the globe for her powerful and complex Celtic knot-work tattoos. She has a personal connection with Irish culture and expert knowledge of its symbolism.
Instagram: @luckyfishtattoo
Web: www.luckyfish.com/
Facebook: LucyFishTattoo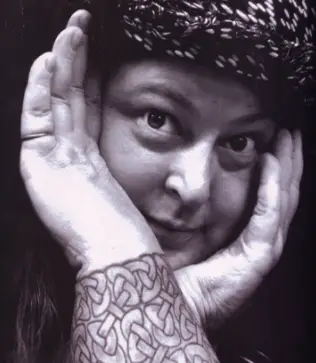 "Two years ago this Catholic priest asked me to do a back piece. It was a bit of a shocking request, a major commitment I wouldn't have expected from someone in his occupation. This year he sent me this photo of himself posing with the carved wooden chair in Clonfert Cathedral, in Ireland, that we used as inspiration for the central element in the tattoo. The tattoo depicts Saint Brendan the Navigator, in a frame of spiral waves."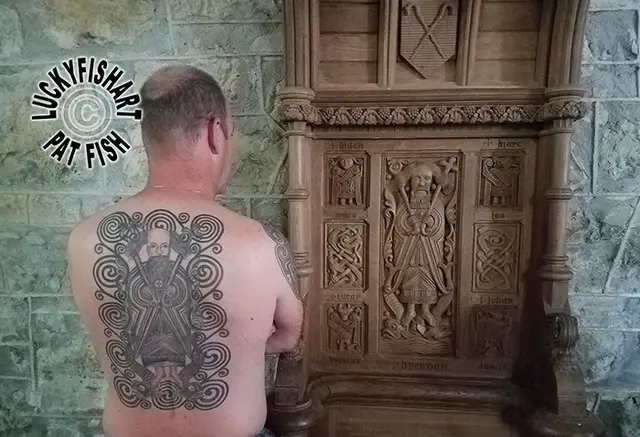 Bambi
Jackalope Tattoo – Minneapolis
Instagram: @jackalopetattoo
Instagram: @bambikhan
Bambi has been in the tattoo game for over 12 years and opened one of Americas first all-women studios in 2013. A lover of all things fantasy, Bambi spent her youth sketching creatures that lurk at the edge of vision between waking and dream. Bambi still paints using motion and traveling as an inspiration.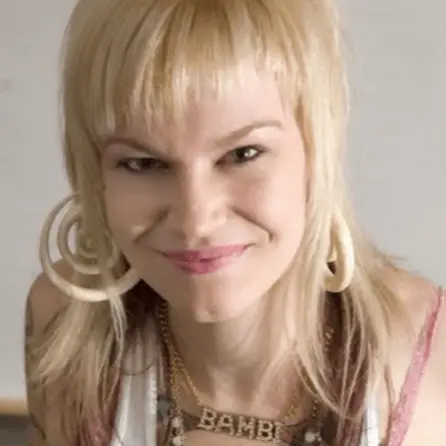 "Oh this is an easy one, and it's best described in a two word reply:
A PLACENTA!
Someone also once sent me an image of a corpse as a reference for their tattoo as well. Some days I dread opening my inbox!"
Someone also once sent me an image of a corpse as a reference for their tattoo as well. Some days I dread opening my inbox!"
Click to Tweet
Carl
Carl Hallowell – Dallas
Instagram: @carlhallowell
Facebook: Carl.hallowell
Carl has been tattooing since 1995. He specializes in the sacred art of Irezumi. Carl's style is more rough than polished, he enjoys stylized images, and uses color to complete the traditional tattoo look.
​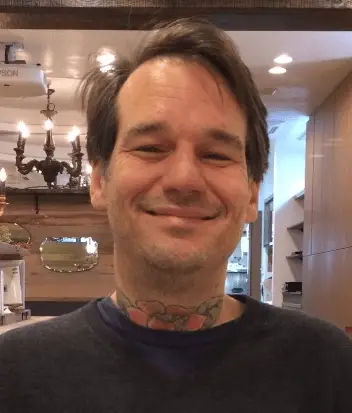 As to your question- "What is the most … Are you sure!? tattoo I've ever been asked to do?" Let me see how I can put this into words…
"Allow me to play the role of the devil's advocate, as I often must, to achieve the best tattoos possible in this age of social media and mass exposure… After 22 years of tattooing I have learned that the most highly regretted tattoos are the ones that are the most trendy at the time! Tribal armbands, anyone?
As a tattoo artist, the worst thing you can do for your customer is to give them a tattoo they will regret.
The tattoo trends come and go, and each customer thinks they are the first to stumble upon it. But believe me, by the time you have fallen in love with that tattoo you saw on pinterest, thousands of people are wearing it already… After the customer notices her "feather turning into tiny black birds" on too many other women, her feeling for it seems to fade. So when choosing a tattoo- think "classic" and "timeless"- following the trend of the day may leave your tattoo permanently stuck in an era that may become embarassing as the fashion of the day changes…
After 22 years of tattooing I have learned that the most highly regretted tattoos are the ones that are the most trendy at the time!
Click to Tweet
Jessie
Liquid Amber – Vancouver
Jessie is the manager at Canadian tattoo studio Liquid Amber. This former Parker's Lime Bass player loves all forms of art including photography and graphic artistry.
Web: www.liquidambertattoo.com
Instagram: @Liquidambertattoo
Facebook: LiquidAmberTattoo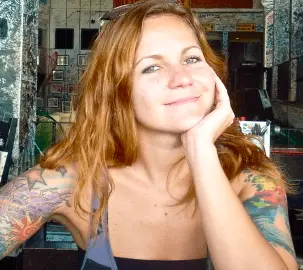 "All of our artists are always hesitant to do any tattoos that involve partners names or wedding/anniversary dates.
We have seen so many people come back to get them covered up…some would even say it's a curse on the relationship!"
Michelle
Daredevil Tattoo – New York City
Michelle Myles and co-owner Brad Fink run Daredevil Tattoo studio, which is also a museum of tattoo history. The museum showcases a world class collection of tattoo artifacts, focusing on the history of tattooing in New York. Michelle has been tattooing for over 25 years and started when it was still illegal in New York. Now with her team of artists, they provide a variety of different styles of tattooing.
Instagram: @daredeviltattoo
Facebook: Daredevil-Tattoo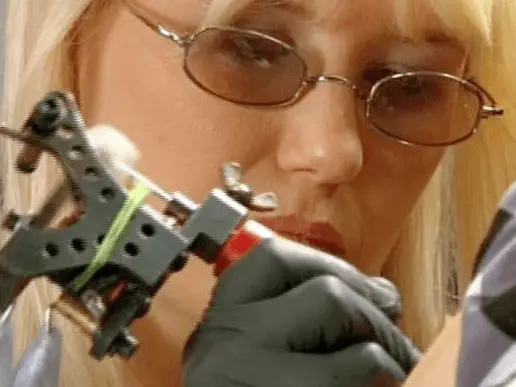 I don't know that I've ever said "are you sure" to a client, which is funny because I do remember going in for my first couple of tattoos and expecting the artist to say something along those lines and it never happened. Now, here I am, many years later a tattooer and I'm pretty confident I've never asked anyone if they're "sure."
If anything I try to instill confidence and I assure them they're going to love it (trust me!). Which isn't to say I don't try to persuade people to change their minds to a better aesthetic choice when I feel it's necessary. If someone says that's what they want, I believe them. If I think it looks bad I'll try to steer them in a better direction.
The only "are you sure" tattoo I can think of isn't a tattoo I did. A tattooer I know had a friend who wanted to get tattooed. The tattooer didn't really feel like working that day had a naughty drawing on the wall of an old piece of tattoo Flash with a woman's legs spread open coming out of a martini glass (cartoony looking) he had written "daddy's girl" underneath. He told his friend that was the only tattoo he was gonna do that day. She hemmed and hawed then was like Fuck it! She got the tattoo on her pubic area.
Tattooers don't ask if someone is sure. If some kid comes in and wants to get a tattoo on their hand or their neck, they don't have any other tattoos and I think it's a bad idea then I don't care how sure they are, I'm not going to tattoo it. Having a lot of tattoos gives you a different perspective. In some ways we take it less serious, in others no matter if you beg and plead and promise me you're "sure" I'm still not gonna tattoo your face or throat if you're not already heavily tattooed.