5 Best Bentonite Clays For Hair Growth – 2019 Review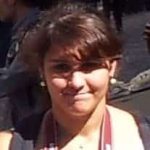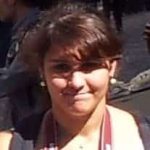 When you think of a clay mask, you usually associate it with skincare since one of the best and most popular methods of exfoliating your facial pores is a good old-fashioned mud sheet. However, did you know that you can also use a clay mask for your hair?
It might sound a little strange, putting mud on your hair instead of the usual natural treatments like coconut oil or jojoba oil, but clay is actually extremely beneficial for your hair if you know how to apply it right.
Bentonite clay, in particular, has gotten immense popularity among beauty gurus and hair experts. This special clay is not only great to use as a face exfoliator, but it's also amazing at removing toxins on your hair so your luscious locks will be super clean and super healthy. What's even better is that bentonite clay is a natural ingredient perfect for natural hair. There's a reason why bentonite clay was used primarily as a healing ingredient for centuries.
So if you're looking for a natural and healthy way to take care of your hair, keep on reading because we've compiled some tips and instructions on how best to use this clay mask. Moreover, we've listed the most popular bentonite clay products that you don't want to miss.
There are plenty of bentonite clay brands available in the market and with so many options to choose from it might get a little tricky finding the best one for you. That's why we've compiled a list of the top bentonite clay brands that everyone loves from beauty gurus to hair experts to regular gals looking to give their natural hair more flair. Check out these brands if you're interested in getting in on that bentonite clay action!
The Best Bentonite Clays for Hair Growth
Possibly one of the most popular bentonite clay brand in the market to date, you just can't go wrong with Aztec Secret: Indian Healing Bentonite Clay. It's a highly recommended product that boasts a 100% bentonite clay. No fragrances, no additives, no chemicals. Just pure bentonite clay.
All over the internet, you'll find nothing but raving reviews for this simple-looking product. You can use it on your hair, your face, and just about anywhere on your body.  The best part is that you can find this bentonite clay product just about anywhere. But if you're pressed for time, you can order it online.
A word of advice though. Make sure not to use any metal utensils or bowls when mixing the bentonite clay with water or apple cider vinegar. Remember that the clay is meant to absorb impurities such as heavy metals so mixing the bentonite clay with anything metallic would activate the product before you intended. Wooden utensils are recommended.
Key Features:
This is a 100% natural calcium bentonite clay
Product does not contain additives, fragrances, and other animal products
Specification:
Brand
Aztec Secret
Model
Indian Healing Clay
Weight
2 lb
Pros
Works for those with hormonal cystic acne
Helps clear out pimples quickly
You can see a noticeable reduction in blackheads and pores
Helpful for those with eczema
Cons
You may get some redness afterward
May reduce the size of pimples but not really effective from keeping them from coming back
If you have sensitive skin, you may experience some breakout from this product
If you struggle with sensitive skin, this might be the brand of bentonite clay for you. Molivera Organics is hypoallergenic and sourced from Wyoming, so you know that it's 100% pure bentonite clay.
Molivera Organics is great for healing and regenerating skin tissue. You can say goodbye to your large pores, fine lines, or wrinkles with just a few treatments. You'll notice that your skin is tighter, fresher, and healthier than ever before with this bentonite clay.
As for using this bentonite clay on natural hair, it's an ace at removing product buildup. And if you've got dry and dull hair, Molivera Organics has got you covered. Before you know it, your hair will be noticeably softer and full of life.
Key Features:
100% Pure Sodium Bentonite Clay from Wyoming
Face/Body/Hair Mask for detoxification and beautification
Hypoallergenic
Recommended for those with sensitive skin
It is chemical-free, natural, and gentle
Specification:
Brand
Molivera Organics
Model
Bentonite Clay for Detoxifying and Rejuvenating Skin and Hair
Weight
16 oz.
Pros
Your pores will surely feel clean after rinsing the product off your face
You will see a decrease in size of your blemishes
Also works for underarm rash
A little amount of product goes a long way
Cons
May experience tingling sensation
Can cause redness and rashes after application
Another crowd favorite, Rise N' Shine is a bentonite clay brand that you definitely won't want to miss. It's mostly marketed as a skincare product, but this brand works wonderfully as a hair mask as well.
Rise 'N Shine is pure sodium bentonite which makes it ideal for facial treatments. It draws out toxins and other impurities so that you'll see a noticeable difference after just one treatment.
What's more is that the shelf life of this brand is around four to five years as long as it's properly stored. That means that you don't have to worry if you don't apply bentonite treatments that often. Rise 'N Shine is a textbook definition of a good investment.
Key Features:
100% pure premium Sodium Bentonite powder
Gives the firmest clay face mask detox
It's chemical-free, all-natural, and organic
Specification:
Brand
Rise 'N Shine
Model
Organic Bentonite Clay Mask Powder
Weight
16 oz
Pros
Gentle for use on oily as well as sensitive skin types
Soothes everyday skin conditions such as insect bites, cuts, poison ivy, bee stings, and rashes
Cons
Does not combine completely
Has a chunky texture
While this bentonite clay brand is wonderful for hair treatments, it's also great for treating acne. You can bet that it's made of only the highest premium grade bentonite clay. It's 100% natural, chemical-free, and hypoallergenic. It's strong enough to exfoliate impurities but also gentle enough for people with sensitive skin to use.
If you're constantly battling with terrible acne, using Premium Nature bentonite clay will clear and soothe your skin in no time. Give it a few treatments, and the results will be quick and dramatic!
As for hair, you'll definitely want this bentonite clay on your shelf in the colder seasons. Using Premium Nature as a hair treatment will ensure that your scalp will stay hydrated even in the middle of winter. No more dry and itchy scalps for you.
Key Features:
100% pure soft clay
It is hypoallergenic, natural, chemical free, and gentle
Recommended for sensitive skin
Specification:
Brand
Premium Nature
Model
Indian Healing Bentonite Clay Mask
Weight
16 oz
Pros
It detoxifies the skin and makes it clear
Makes the pores smaller
Product heals and regenerates the skin tissue
It improves scars and diminishes wrinkles
Improves the blood circulation and replenishing skin's minerals
It softens and clarifies hair, and gives you that manageable, healthy looking hair
Cons
Can cause your skin to break out
If you have sensitive skin, you may feel a burning sensation
Lastly, we've got the bentonite clay brand that's great for external and internal use. That's right; you can cleanse, detoxify, and heal your body inside and out. Fossil Power is 100% pure with no additives or preservatives.
Consult your doctor before consuming bentonite clay though just in case. In some cases, people aren't compatible with ingesting bentonite clay so better check with a trusted doctor beforehand.
Fossil power is great for skin, body, and, most importantly, for hair.
Key Features:
100% Unrefined and Pure Sodium Bentonite Clay
Safe to ingest
An edible cleansing supplement that cleanses your body of foreign substances and harmful toxins
It's an all-in-one treatment
Specification:
Brand
Fossil Power
Model
Bentonite Clay Food Grade Powder
Weight
2 LB
Pros
This works pretty good for a colon cleanse and is great at absorbing gut irritants
Amazing facial mask and armpit detoxifier when mixed with apple cider vinegar
Clears out toxins
Cons
For some, it's hard to break down
It may turn into one big clump when mixed with hot, warm, or cold water
Brief History on Bentonite Clay
Extracted directly from the earth, bentonite clay is an all-around natural healing substance that's been around for centuries. It comes from volcanic ash mixed with water. Though the clay is dried completely before it is packaged and sold in the market.
It was in Fort Benton in the state of Wyoming, where the clay was first discovered. The name actually comes from Benton Shale, a geologic formation where large amounts of it were found. These days, one of the largest producers of bentonite is the United States through several other European countries like Italy, Greece, and Germany are also known to be important players in the clay industry. Asian countries such as India and Japan also produce bentonite clay.
This wonderful mineral has been used in countless ways though it's now mostly known for homemade skin and hair care remedies. Bentonite clay can be used to detoxify, cleanse, moisturize, and replenish your face or your hair.
The reason why it's such an effective natural agent is that of its strong negative electromagnetic charge. Simply put, when the clay is activated by water, its negative charge means that it acts as a magnet that draws toxins and metals into it. Chemical, heavy metals and any impurities are washed away by bentonite clay. Not only that, but it's also antimicrobial so it heals as well as cleanses!
Bentonite Clay for Natural Hair
Nowadays, people are more and more conscious of the manmade chemical they put on and in their body which is why there's been the growing trend of preferring homemade hair care products made of natural ingredients. Let's face it, as convenient as buying a tub of regular shampoo and conditioner is, you just know that the chemical buildup will damage your hair in the long run.
Bentonite clay, on the other hand, will effectively cleanse your hair and scalp without running the risk of leaving nasty manmade chemicals behind. You might think that making your own shampoo at home will take too long or be too complicated, but it will actually only take you a few minutes to whip up your own bentonite clay shampoo. And you'll only need to follow just a few steps too.
While there are different ways you can make your own shampoo – largely depending on your type of hair – experts do advise that you make sure that you don't leave the bentonite clay shampoo on for too long. You might end up drying your hair if you don't rinse at the right time.
How to Use Bentonite Clay for Natural Hair
There are no exact measurements for making your own homemade shampoo. How much bentonite clay you use varies based on hair length and thickness. Generally, most start with one tablespoon of clay and mix in enough water so that it has the consistency of egg yolk. Water is fine, but apple cider vinegar is better preferred since it can strengthen hair and encourage hair growth.
The way you apply it on your hair is mostly similar to regular shampoo. First, wet your hair thoroughly but not to the point where it is dripping. Dip the tips of your hair in the mixture, make sure the strands are properly coated, then work your way up. Work the bentonite clay through with your hands. Don't be surprised when it doesn't foam up like regular shampoo.
Leave the mixture on for around five minutes then rinse thoroughly. Take note that if your hair seems to dry out afterward, next time you use your bentonite clay mixture, leave it on for less than five minutes.
Bentonite Clay for 4C Hair
If your hair type is classified as 4c hair, then you know that you have the most fragile curly hair type there is. 4c hair is the type of kinky hair that doesn't have a defined curl pattern in its natural state. Maintaining your beautiful curls can be a real challenge. If you style it too often or use too many hair products, you'll severely damage your fragile hair. And, on its own, 4c hair is prone to shrink quite a lot. A lot of 4c gals can even experience up to 70% shrinkage.
One way to combat breakage and damage on your hair is bentonite clay. You see, besides cleansing and detoxifying hair, bentonite clay can also help define curls and increase hair luster.
You can follow the aforementioned steps for a bentonite clay shampoo, or you can try to experiment with varying amounts of clay and water apple cider vinegar. In time you'll find the perfect clay to liquid ratio for your natural 4c hair!
Bentonite Clay for Low Porosity Hair
What does it mean for a hair to be considered as low porosity hair? Well, basically, all hair is able to take moisture in varying degrees. This is known as porosity. Low porosity hair is a hair type that has trouble absorbing and holding in moisture. In fact, low porosity hair resists moisture when you try to soak it in water. Typically, this type is difficult to treat since chemicals can't easily penetrate it. On a more positive note, because low porosity hair has a tightly bound layer of cuticle, once you are able to penetrate it with moisture, it will stay hydrated much longer than other hair types.
Lucky for ladies with low porosity hair, bentonite clay can add moisture to your strands. Here's what you need: around three tablespoons of bentonite clay, a cup of rosewater, and a quarter cup of apple cider vinegar.
All you need to do is mix all the ingredients thoroughly and then apply the mixture to your hair. If you want to achieve maximum results, you can place plastic wrap over your hair, seal it well, and let the bentonite clay mixture sit for half an hour. Rinse your hair afterward and, if you want, you can apply conditioner to really get soft hair.
If you're not sure if you have low porosity hair or high porosity hair, you can do a quick test to find out. There are two ways you can determine your hair's porosity. You can take a strand of your hair and try to feel up the shaft for any little bumps. If you feel any ridges as you slide your finger, that means you have high porosity hair. If you don't feel any bumps, you have low porosity hair.
Another way is taking a strand of hair and dropping it in water. Wait for about three minutes. If it floats, you have low porosity hair but if it sinks you have high porosity hair.
Bentonite Clay Hair Mask Recipe
One other way you can use bentonite clay on your hair is by mixing it into a clay mask. A hair mask deeply nourishes and strengthens your hair, and it's a fun treat you can enjoy once a week.
While there are plenty of store-bought hair masks, it's really so much better if you prepare one of your own. You'll not only be assured that what you're putting on your hair has nothing but the best and most natural ingredients; you'll also probably be saving yourself a couple of dollars. Moreover, if you have a specific hair concern, sometimes it can be tricky hunting down the right hair mask at the store so making your own is the more practical option.
If you haven't tried using hair masks before, what you need to know is that a hair mask is typically a mixture of natural oils, butter, and other healthy ingredients. In this case, you'll be mixing bentonite clay. A hair mask is going to take a little bit more work and ingredients than your homemade bentonite clay shampoo but, believe us, and it's all worth the effort.
What you need:
Bentonite clay (1/2 cup)
Coconut oil (1 tbsp.)
Castor oil (1 tbsp.)
Sweet almond oil (1 tbsp.)
Unfiltered apple cider vinegar (6 tbsp.)
Water (3 tbsp.)
Plastic/glass bowl
Plastic/wooden spoon
The first thing you'll need – and one of the most important ingredients next to bentonite clay – is coconut oil. For one hair mask, you'll need a tablespoon of coconut oil. Just about everyone knows that coconut oil is incredibly good for your hair. It's packed with vitamins and nutrients that can help your hair look smooth and shiny. Plus, it prevents protein loss, so your hair is as strong as it is long.
Next, you'll need a tablespoon of castor oil for its antibacterial properties. Castor oil keeps your scalp healthy which, in turn, keeps your hair healthy.
A tablespoon of sweet almond oil will not only boost your hair's shine but also control shedding. Your hair will feel strong and silky with this oil mixed in, plus it smells incredible. It locks in moisture so if you've got naturally dry hair, make sure to include this ingredient in your hair mask.
Then you'll need a half cup of bentonite clay. Pour all the ingredients in a plastic or glass bowl (remember, no metal bowls or utensils). Make sure to stir the mixture of bentonite clay and oils well.
Next, you'll need to add six tablespoons of the unfiltered apple cider vinegar. Don't worry about the vinegar's murky appearance. It actually contains enzymes, protein, and friendly bacteria. Let the mixture foam for a few seconds before adding in three tablespoons of water.
When stirring, make sure to incorporate all the ingredients. It might be a little tricky since you are mixing oil and water and clay together. Don't stop stirring until the mixture is smooth with no lumps.
How to apply the bentonite clay hair mask:
After you've thoroughly mixed your hair mask, it's time to apply it on your hair. You'll need to dampen your hair a bit beforehand. For best results, work in small sections and coat your hair with your fingers. You can use a small brush too if you want.
When you've applied the mask all over your hair, put on a shower cap to keep it all in. Let the hair mask sit for about half an hour.
Additional heat can really amplify the hair mask's effects so if you have a hooded dryer you can make use of it. However, it's not completely necessary.
After the thirty minutes are over, it's time to rinse. Getting in the shower to rinse it all off is the recommended option since dipping your head on the sink to get the mask out won't be easy. Right before you've got all the hair mask washed off, apply your choice of hair conditioner. Let it sit for a moment and then rinse your hair thoroughly.
Bentonite Clay for Hair Growth and Hair Loss
Hair loss is caused by different reasons. Stress is a common cause though hormonal imbalance and genetics can play a part in it as well. If you're worried about your losing your long locks, you can turn to bentonite clay for help. You can fight back hair loss with a special hair mask for people suffering from mild hair loss.
What you need:
Bentonite clay (4 tsps.)
Apple cider vinegar (enough to make a batter)
Cedarwood essential oil (3 drops)
Lavender essential oil (3 drops)
Rosemary essential oil (3 drops)
Thyme essential oil (3 drops)
Marshmallow root (1 dose)
Nettle leaf (1 dose)
The essential oils might be a challenge to find, but they are necessary for stopping hair loss and stimulating hair growth.
All you need to do is mix the ingredients in more or less the same way as the regular hair mask. Applying the mask is the same as well though with this mask you'll need to let the mixture sit for 45 minutes.
Bentonite Clay Side Effects
Despite its surplus of benefits, bentonite clay also comes with a few side effects. It largely depends on the individual's disposition. None of these side effects are guaranteed, but there have been instances where people have experienced them, so it's best to be informed.
Nausea
Sore throat
Muscle pain
Joint pain
Headaches
Fortunately, most of the side effects have only been observed when the bentonite clay is consumed so applying the clay on your face or hair is much safer. But, like with all things, too much of a good thing can cause negative effects. For instance, if you let bentonite clay sit on your hair for too long, your hair will dry out.
Overall, bentonite clay is a miraculous product that can transform your hair beautifully if you know how to use it right.