5 Best Microphones for Under 200 – 2019 Guide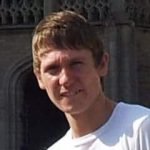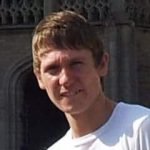 How much would you pay for a microphone? Are you going for a high-end, top-of-the-line brand? Or are you content on an ordinary one? If we're talking about mics, you are likely to fork out hundreds of dollars, at the very least; in the thousands, when we're talking about the premium-quality brands. But if you're like us, we wouldn't splurge that big amount of dough (not too much, that is). So for this article, we've set the wallet limit. But that doesn't meant we're setting ourselves too low on poor-quality mouthpieces. We aimed for excellent performance and impressive quality that fits right on the budget. Check out our top picks for the best mic for under 200.
The Best Microphones for Under 200
Coming in as a favorite for many recording studios and voice talents, the Audio Technica AT2020 is a popular condenser microphone that offers studio-quality sound for singers, instrumentalists, and non-musicians like those involved in podcasts, online gaming, and video streaming. It features impressive frequency responses and optimal sound quality for a mic that's considered a cheaper alternative to studio-caliber equipment.
The AT2020 is incredibly durable and long-lasting—all that for a price that's under 200 bucks. With its rugged build and impressive performance, it can compete with any of today's pricier models. This is easily the standard for competitively priced, studio-quality condenser microphones.
Key Features:
Pop Filter
Excellent sound reproduction
Specification:
Brand
Audio Technica
Model
AT2020-COMBO-AMZ-2
Weight
3.75 pounds
Pros
Good value for money
Fairly flat response
Cons
No shock amount
Does not have an on/off switch
Looking for a USB microphone? Check out Blue Yeti. By far, it's one of the best mic for under 200. It's a versatile, high-quality equipment that offers impressive performance and excellent sound at a cheaper price. Ideal for podcasts, voice-over work, and sound effects.
Because it's a USB mic, you can plug into your PC or Mac. It's plug and play; no need for external power sources or batteries. With its user-friendly design and simplified features, the Blue Yeti simply edges over the competition.
Key Features:
Tri-capsule array
Multiple pattern selection
Plug and play
Specification:
Brand
Yeti
Model
836213002070
Weight
3.51 pounds
Pros
USB microphone
Built-in headphone amplifier
Direct controls for headphone volume
Cons
Bulky and not easy to carry around
Do you love to sing? The Shure SM58 is the standard microphone for live-performance, on-stage use. It's known for its impressive craftsmanship, superb clarity, and high-quality performance. Tailored for vocals, the frequency response ranges from enhanced mid-range to a powerful blend of bass and treble.
As an added feature, the Shure SM58 has a built-in filter that reduces breath and wind noises. Truly an effective mic that's perfect for studio recording, sound reinforcement, and live performance.
Key Features:
Frequency response tailored for vocals
Isolates main sound and minimizes background noise
Wind and pop filter
Specification:
Brand
Shure
Model
SM58-LC-COMBO-PACK-1
Weight
1.4 pounds
Pros
Very high quality
Durable and dependable
Cons
Reports of online resellers selling defective ones
Do you need to capture the sound off your guitar or drums? Durable and versatile, the Sennheiser e906 is more for than just vocals. It's perfect when you want to amplify the sound of strings and percussions.
Make the Sennheiser e906 your microphone of choice. Easily one of the best mic for under 200. And definitely highly effective as a dynamic musical instrument microphone.
Key Features:
Super-cardioid pick-up pattern
Ideal for percussion and string instruments
Specification:
Brand
Sennheiser
Model
906
Weight
2 pounds
Pros
Reasonable price
Excellent for guitar amps
Cons
Upper mids can get excessive
Vocals is not a strength
Last but definitely not the least of our top picks for the best mic for under 200 is the Rode NT-USB USB Condenser Mic. It's a high-quality studio microphone that offers ultra-low noise and features an on-mic mix control. This product also includes a tripod stand, ring mount, and pop shield. And did we mention it has USB connectivity and compatible with Apple devices.
Key Features:
Offers ultra-low noise
On-mic mix control
USB connectivity
Specification:
Brand
Rode
Model
NT-USB
Weight
3.53 pounds
Pros
Includes a tripod stand
Compatible with apple Ipad
High quality audio
Cons
Only comes with a USB cable
Are you looking for the perfect microphone that suits your personal use or professional applications? You're probably thinking you can't get a decent mic for a low- or mid-tier budget. To be honest, a high-quality mic is usually within the thousand-dollar range. That's high-end, studio-quality audio equipment we're talking about.
But not everyone has that buying power. Forking out a thousand bucks for a mic isn't very practical. Unless you work in a recording studio or do that sort of thing in other avenues (like YouTube videos, short skit, or vlogs).
Excellent Quality and Friendly on the Budget
At OTBVA, our mantra is high-quality products at very reasonable, low prices. In line with microphones, the better the equipment, the better the recording or sound output. But better equipment doesn't necessarily mean expensive stuff. Truth be told, there are a lot of inexpensive yet highly impressive mics and audio equipment available in the market today. If you'd just stop for a bit and look.
But let's face it. We all have lives to lead, commitments to attend to, and priorities to juggle. Having the time to look for high-quality audio equipment (especially for personal enjoyment) isn't that high on the priority list. Which is why we're doing the work for you.
We've received a lot of messages asking us to do an article on high-quality microphones from people looking to buy at a low price. They were very particular, asking for audio equipment within the middle- to lower-tier prices. So with respect to the budget, we've set the buying limit at under 200. At least, at this price range, you can expect decently powerful mics that offer the best boom for your buck.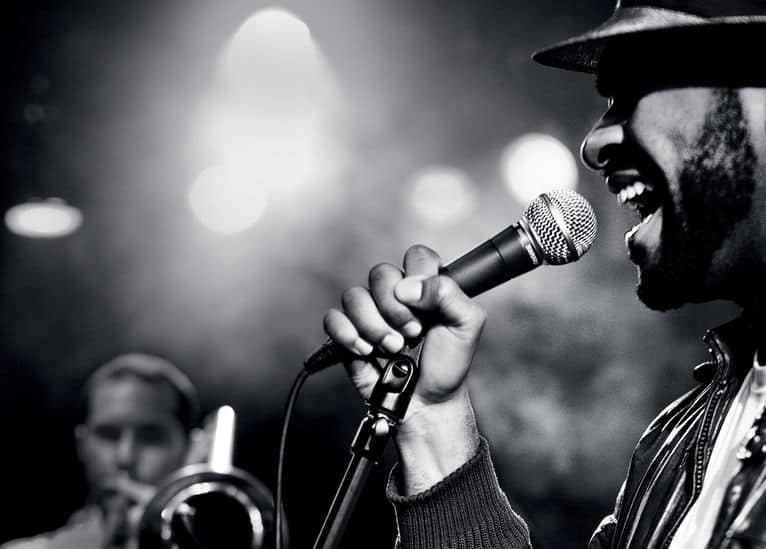 Looking for the Best Mic for Under 200
Now that we've narrowed down our top picks for the best mic for under 200, let's talk the various sizes, shapes, sounds, and feel—the different "personalities" of microphones, that is.
When it comes to these personalities, there are condenser and dynamic mics. You also have USB mics, but technically they are still considered condenser mics. For singers and voice talents looking to record their tracks, getting a condenser mics are the recommended types. Condenser mics are also highly ideal for recording musical instruments like piano and acoustic guitar. But for stage performers, dynamic mics offer better sound quality.
At the 200 price-point, USB mics are a good option when you want to record vocal tracks and acoustic instruments. But in a studio setting, you really need a condenser to truly achieve a beautiful sound quality. To put it lightly, USB mics are good if you don't want to work with external gear.
USB mics are useful too when you want to work with convenience. Simply plug it into your computer's USB port and boom. You got yourself a good setup for podcasting, video streaming, online chats, gaming, and more.
It is important to note that not every microphone can do everything. What other people's ears like might not fit your taste. This is where additional gear comes into play. As a result, our under-200 threshold for mics may increase.