5 Best Microphones for Under 50 – 2019 Guide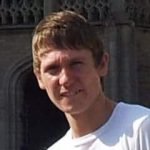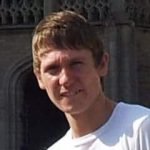 Searching for cheaper alternatives to pricey microphones? Wondering if you can still find microphones that offer premium quality, performance, and versatility without the premium price? It's still possible! Did you know you can still get the best mic for under 50? Here's what we've found. Check out our top picks.
The Best Microphones for Under 50
This is one of our top favorites. The Blue Snowball iCE Condenser Mic offers premium sound and impressive built. All that excellent overall quality for a price that's less than $50.
And if we're talking versatility, the Blue Snowball iCE is a USB type of microphone. It's compatible for use on a Mac or PC and fits snugly on your work desk. Did we mention it's a plug and play microphone? For it to work, simply insert the device into your computer's USB port. How convenient is that?
You can bring the Blue Snowball iCE Condenser Mic with you anywhere. If you're on the go, just pack it along with your computer or other stuff, and you're off. It's portable and convenient to use anywhere. This mic also works well in multiple environments. Whether you're planning to have a podcast or record your voice or the sound of your musical instruments, this is an ideal amplification weapon of choice.
Definitely a good buy. That's why it's here in our list of top choices for the best mic for under 50.
Key Features:
Records vocals
USB 2.0 device
Specification:
Brand
Blue
Model
1929
Weight
1.8 pounds
Pros
Crystal clear audio
Easy set-up
Cons
Only a USB microphone
Picks up background noise
When it comes to microphones, the Shure band is a sure thing. It has legendary status, known for its impressive sound quality, durability, and long-lasting useful life. For this list, the Shure SM48 is one of the strong contenders for the best mic for under 50. Here are our thoughts.
Need a microphone for live, on-stage use? Looking for a mic that offers great sound isolation? Something that has a pop filter that effectively eliminates the P and S noises? More importantly, do you need a mic that offers reliable longevity? If you answered "yes" to all these questions, then the Shure SM48 is what you're definitely looking for.
The Shure SM48 is perfect for karaoke, live singing, voice recording, and amplification of musical instruments. You can also use it for sermons or speeches. And rap battles too! Although we don't advice "dropping the mic" on your opponent.
Key Features:
Cardioid pickup pattern
Frequency response tailored for Vocals
Shock-mounted cartridge
Specification:
Brand
Shure
Model
SM48-LC
Weight
2 pounds
Pros
Breath and wind filter
Comes with stand adapter and storage bag
SM48 is cheaper than SM58, however shares same attributes
Cons
Not always a first choice for lead singers
Wondering what's the most popular USB mic that's friendly on the budget? It's the Samson Go Mic. Designed for portability and convenience, the Samson Go USB Condenser Mic is a close rival to another favorite of ours, the Blue Snowball iCE Condenser Mic. If you search for the best microphones in the market today, it's highly likely that you'll use both brands in the same list.
Samson is a brand that's known for its lower price yet very reliable and durable. When you buy the Samson Go USB Condenser Mic, you can expect decent sound quality. And since it's designed for portability, it easily folds up, making it an ideal choice for people on the go.
You can keep it on your desk for podcasts or online gaming. You can also use it for Skype calls. Or you can bring it along for making music or record vocals and instruments. At a fraction of the cost of top-of-the-line mics, the Samson Go USB Condenser Mic is a solid equipment. Which makes it easily into our top picks for the best mic for under 50.
Key Features:
Portable USBN condenser microphone
Mac and PC compatible
Custom, compact design
Specification:
Brand
Samson
Model
SAGOMIC
Weight
8 ounces
Pros
Clipped directly to your laptop
Plug and play
Perfect for recording
Cons
Cable is relatively short
Dynamic mics are usually for recording vocals and instruments. But when you want a mic for podcasts and video streaming, you might want to consider the CAD U1 USB Dynamic Mic. It's a perfect option for online meetings and conference calls too.
The CAD U1 USB mic has on and off switch on the device. To minimize unwanted sounds, it also has a pop filter while having a wide frequency response that receives all surrounding sound. For its very affordable price, it has a decent audio quality and built. No wonder this product has appeared in countless top picks and similar reviews online. It also ranked high in Amazon.
Key Features:
Perfect for both vocals and instruments
Cardioid pick-up pattern
Filters popping
Specification:
Brand
CAD
Model
B000ULQTE0
Weight
1.2 pounds
Pros
Record directly to your computer
USB plug and play
This one is among the cheapest mics around. If you're looking for a trusted microphone, try the Behringer Ultravoice XM8500. It's a great mic with a lot of potential. And it's a money-saving alternative too.
The Behringer Ultravoice offers excellent audio quality. One of its notable features is its built-in shock mount system. To minimize unwanted sound vibrations, this wonderful mic has a filter that blocks out wind and pop noise
Its frequency response ranges between 50 hertz to 15 kilohertz. You can convert it to connect with your Mac or PC. Check out this amazing option.
Key Features:
Built-in shock mount system
Filters block and pop noise
Dynamic cardioid vocal microphone
Specification:
Brand
Behringer
Model
XM8500
Weight
11.4 ounces
Pros
Preferably for live situations
Very affordable
Less feedback during live performances
Cons
Not good for studio situations
Want the best mic for under 200? In our previous article, we listed our top choices. We also listed our picks for the best mic for under 100 in the other article. But is it possible to get the best mic for under 50?
In this article, we've searched for the best mic for such a low, low price. At this price point, you might wonder if it's still possible to get a decent mic that offers good quality and impressive sound. Yes, you can still find a handful of microphones that suits your preferences. But only if you take the time to search for it. Will you do it? If you don't have the time, we got you covered. We have listed some of the top contenders for the best mic for under 50.
Understandably going through the selection in Amazon can take considerable time and effort; not to mention, patience. You will likely see a truckload of types and models. This can be confusing. And overwhelming. If you're not familiar with microphones, there can be a lot of uncertainties, which may arise due to having little to no knowledge or basis for comparison.
With our top picks for the best mic for under 50, we can definitely say being pricey doesn't necessarily mean it's of good quality. Conversely, it's safe to say cheap doesn't reflect poor quality. For this selection, we picked durable mics that performs and functions well.