5 Best Mic for Under 100 – 2019 Review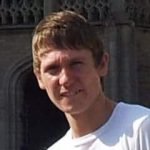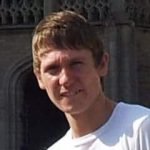 Looking for the best mic for under 100? You're probably thinking, at this price point, it's hard to find a good microphone that offers great sound quality and impressive performance. Well, you can find still find good-quality audio equipment at an affordable price. But only if you take the time to look for it. Are you willing to search through the rubble? If not, we can help you. In this article, we compiled the best microphones we've seen thus far at a wallet limit of under 100. Here's what we've found.
The Best Mic for Under 100
One of the popular mics of our time is the Shure SM58. It wouldn't be a list of the best mic for under 100 if this one's not in it. The SM58 is known for its durable built, background sound reduction, and wind filter. Like a hammer to a garage, no music-loving home or studio is complete without the SM58.
Key Features:
Frequency response tailored for vocals
Isolates main sound and minimizes background noise
Wind and pop filter
Specification:
Brand
Shure
Model
SM58-LC-COMBO-PACK-1
Weight
1.4 pounds
Pros
Very high quality
Durable and dependable
Cons
Reports of online resellers selling defective ones
Audio Technica AT2020 has great reputation for vocal recording. This low-noise mic offers a dynamic range yet allowing minimal side and rear sound pick-up. It's ideal for instrument sound recording too (but not recommended for drums).
Key Features:
Pop Filter
Excellent sound reproduction
Specification:
Brand
Audio Technica
Model
AT2020-COMBO-AMZ-2
Weight
3.75 pounds
Pros
Good value for money
Fairly flat response
Cons
No shock amount
Does not have an on/off switch
A USB type, the Blue Snowball iCE sees high usage in podcasts, online gaming, and Skype calls. You can use it for voice recordings too. It has a cool, retro-like design, which fits snugly on your desk.
Key Features:
Records vocals
USB 2.0 device
Specification:
Brand
Blue
Model
1929
Weight
1.8 pounds
Pros
Crystal clear audio
Easy set-up
Cons
Only a USB microphone
Picks up background noise
As with the Blue Snowball, the Samson Meteor is another excellent USB-type mic that delivers exceptional sound quality and versatility. You can use it for podcasts, gaming, online calls, and low-end studio voice recording.
Key Features:
USB studio microphone
Easy to collapse the legs
Pros
Sound quality and sensitivity
Has a mute button
Collapsible
Cons
Mute button often still picks up noise
The last of our top 5 picks for the best mic for under 100 is a tie between the MXL 990 and the Floureon BM-800. The MXL is a good-looking, tank-like mic that's built for studio-quality recordings. Its awesome, vintage-style look will make you say, "Is it really that inexpensive?" This one truly belongs in the list of the best mic for under 100.
On the other hand, the Floureon BM-800 takes it to the next level. It's a high-quality condenser mic that sells at even less than 30 (as of this writing). If you don't want to spend an arm and a leg for a microphone, get this one. It's versatile, durable, and truly an amazing piece of audio equipment.
Key Features:
High quality condenser microphone
Legendary MXL sonic characteristics
FET preamp with balanced output
Specification:
Brand
MXL
Model
990
Weight
1.54 pounds
Pros
Vintage body style
Includes custom shock mount, mind stand adapter and case
Picks up low tones and base tones
Cons
Not ideal for recording amps and drums
Are you shopping for new microphones? In your search, you will likely encounter a bunch of types, ranging from different specifications, features, and prices. And a hundred of these models can also be confusing for an ordinary buyer. With little to no basis for comparison, it can be. If you don't know much about microphones and audio equipment, uncertainty is highly likely.
Of all factors of consideration, it's safe to say the price is one of the most taken-into-account elements when buying microphones and audio equipment. If we look to our experience as consumers, price is somewhat reflective of the overall quality of a product.
In the case of microphones, when we hear it's expensive, the first thing that comes to mind is "It's probably of best quality." But when we hear someone say it's cheaper, most of the time the conclusion will be on its inferior quality.
But being pricey or affordable doesn't necessarily mean it's good or bad. Quite the contrary, there are a lot of things that are cheap but surprisingly of impressive quality. In the case of microphones, you'll be happy to know you can find a lot of good products that are durable, performs and functions wonderfully, and can last longer.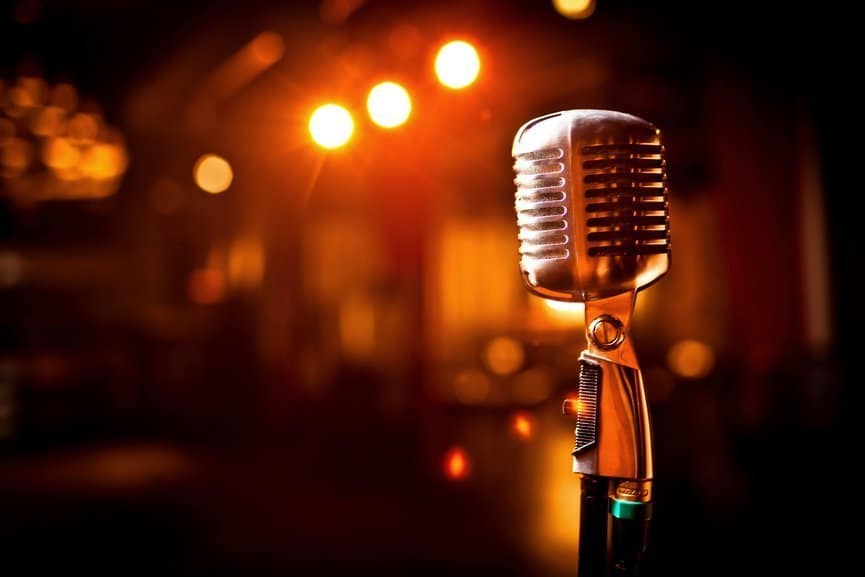 Expensive Doesn't Necessarily Mean Good Quality
While generally, it's true that the more expensive a thing is, the better its quality. However, this one's a broad statement. Unfortunately, not all things (microphones included) that are expensive mean they have good quality. On the other hand, cheap doesn't necessarily equate to poor quality.
If you want to find good-quality microphones that are not expensive, little research (and patience to look for it) can go a long way. Take the time to browse through Amazon or other similar websites. There are plenty of reasonably priced microphones and audio equipment that you can add to your selection. Did you know most of these cheaper models have the same basic structures and features that the more expensive types have?
To help you find the right mic that suits your needs and preferences, we offer this quick guide. In addition, we also listed our top picks for the best mic for under 100.
Sounding Off with the Specs
Are you looking for a microphone to use it onstage? Or do you need a mic to amplify an instrument? When deciding on which type of mic to get, you might want to match it with for its intended purpose. Will you be using it for home-studio recording or simply for everyday, casual use? Another consideration is the environment where you'll use it. Also, will you be using other gear along with it?
To illustrate, it might not be practical to have a Neumann Condenser Mic when all you need it for is just for basic vocal amplification. Would it make sense to spends hundreds or thousands for a top-of-the-line studio mic?
As mentioned, the environment plays a crucial role in deciding which type of mic to have. Why? Acoustics. With a lower-end mic, the acoustics may fail (or be less than perfect). But you can supplement it with a superior mic preamp to boost its amplification. However, this may raise your total cost.
Polar Patterns
What are polar patterns? These are fields of sensitivity where a microphone accepts (or ignores) incoming sounds. There are omnidirectional mics, then there are bi-directional mics. The omnidirectional mics respond to vibrations from any direction while the bi-directional ones accepts sounds only coming from two directions. There's also a unidirectional microphone that receives sounds only from one direction.
Frequency Response
The unit of measure for the frequency range is hertz (Hz). For vocals, the best range is between 80 Hz and 15 kilohertz (kHz). For percussions, you can use mics with a frequency response of about 50 Hz for toms and snares. Bass drums, however, need mics with a range of 30 to 40 Hz.
Dynamic or Condenser
Do you need microphones for on-stage use? Get dynamic mics. They're rugged and usually operate without a power source. A good example of a dynamic mic is the Shure SM58. A go-to vocal mic, it's one of our top picks for the best mic for under 100. It's ideal for on-stage and in-studio use.
Condenser mics, on the other hand, are often used in recording studios. They need batteries or another power supply to operate. A popular condenser mic is the AKG C314 Professional Multi-Pattern Microphone. With its advanced features, this mic allows voice artists to fine-tune their sound.
USB Microphones
With the increasing popularity of podcasts comes the increased demand for USB microphones. They have a plug-and-play feature, making them very user-friendly. A good pick if you want a quick and convenient option. A great example of a USB mic is the Audio Technica AT2020 Standard Condenser Mic.