10 Best Outdoor Speakers – 2019 Guide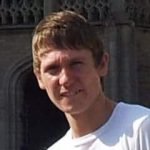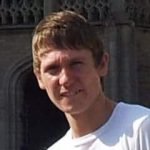 When the sun's out, what better way to celebrate the awesome weather than to bring the party outside. Crank up the barbecue grill, bring out the great food, and pop the drinks. But if you want to get the party started, pump out the music. Take it a couple of notches higher by bringing out the speakers. Want to get the most boom? Here are our top picks of the best outdoor speakers available in the market today.
The Best Outdoor Speakers
Are you buying outdoor speakers for mostly home use? Or do you need it in places where it will get wet or exposed to direct sunlight? When you want something that blends perfectly for a modern urban home, get the BOSE SOUNDLINK REVOLVE. It has an aluminum body, which is perfect if you like the contemporary design.
Key Features:
Water resistant
16 hours of play time
Wireless range up to 30 ft.
Specification:
Brand
Bose
Model
739617-1110
Weight
2 pounds
Pros
Best performing portable speaker
Siri/google assistant
Bose connect app
Cons
Some say that the app is often useless
For a rugged, waterproof option, there's the ULTIMATE EARS MEGABOOM. It's something that you can bring to your next pool party. The Megaboom has power bass boom power with impressive battery life and an exterior shell that protects it from all the beating. Bring on the punishing heat of the sun,
Key Features:
Waterproof for up to 30 mins in 1 meter deep water
Siri/google assisted
360 degree speakers
Specification:
Brand
Ultimate Ears
Model
4330369292
Weight
2.5 pounds
Pros
Has the Ultimate Ears App to connect to other Megaboom speakers
Voice activated
Excellent battery life
Cons
A bit pricy
No case included
If you're looking for the best boom for your buck, get the JBL CHARGE 3. Don't let the smaller frame fool you. It's got a powerful bass and waterproof. And that's not it. You can charge your mobile devices even if you're on the go. Isn't that perfect for outdoor lovers and poolside loungers? The JBL Charge 3 is made of durable hard plastic. And like the Megaboom, you can submerge it underwater.
Key Features:
Wireless speaker
20 hours rechargeable battery
Can connect multiple JBL Connect
Specification:
Brand
JBL
Model
B07F1SFDXT
Weight
3.81 pounds
Pros
Can be submerged in water
Comes with a case
Is also a 6000mAh power bank
When choosing the best outdoor speakers, does appearance matter to you? It's easy to get our attention caught with other features that physical dimension is often neglected as a decision-making factor. More often than not, a lot of people tend to get disappointed with the size of their newly bought speakers. The product may seem bigger on the picture only to realize it's actually smaller. Or vice versa.
If you're looking for a portable outdoor speaker that you can easily stuff inside your coat pocket or small bag, check out the BRAVEN BRV-1 PORTABLE BLUETOOTH SPEAKER. It's about the same size as a can of soda. 
Key Features:
12 hours rechargeable battery
Built-in speakerphone
Noise canceling microphone
Specification:
Brand
Braven
Model
BRV1MRBG
Weight
1.2 pounds
Pros
Built-in powerbank
IPX7 Waterproof
Shockproof
On the other hand, the NYNE BASS OUTDOOR PERFORMER is the latter's bigger counterpart. Roughly the size of a breadbox and weighing about 6 lbs.
Key Features:
Built-in subwoofer
USB Charging
Hands free microphone
Specification:
Brand
NYNE
Model
BASSBLK
Weight
6.65 pounds
Pros
Built-in powerbank
Includes traditional AUX
Includes international adapters
Cons
Cannot be paired with another speaker
Looking for speakers that you can place on the patio? Perhaps bring it to the beach or poolside? It pays to have a system that's durable. Check out the MONSTER NOMAD. It may not sound good for indoor use. But it's a wonderful audio setup that works well in the outdoors.
Key Features:
30 hours rechargeable battery
Built-in powerbank
Bluetooth and NFC compatible
Specification:
Brand
Monster
Model
MNMD-S
Weight
6.4 pounds
Pros
Includes microphone/guitar input
Weather resistant
Has an FM Radio
Cons
Not ideal for indoors
Heavy for its size
No speakerphone
If you want to pump up the pool party several notches higher, check out this boombox-style speaker. Get more oomph from your beats with the BRAVEN XXL. It may not be the loudest, but, for a Bluetooth speaker, it certainly gives a whooping boom. And at 14 hours of battery life, blast away with your favorite tunes.
The Braven XXL is water-jet resistant and shock-proof. It can easily withstand splashes of water and the heaviest of downpours. And did you know it also has a microphone jack? It's perfect if you want to sing (or scream) along with your hits or make an announcement.
Key Features:
14 hours rechargeable battery
Water-resistant and shock-proof
Includes a microphone jack
Specification:
Brand
Braven
Model
BRV-XXL
Weight
18 pounds
Pros
Wireless connect up to 33 ft
Built-in powerbank
Built-in bass and treble controls
Cons
No guitar/mic jack
Heavy
Takes long to charge completely
Want to get the block party going? Fill your backyard with pumping beats from the JLAB BLOCK PARTY. It's a portable and highly versatile speaker. You can use it outdoors, and it can also double for indoor, multi-room purposes.
The JLab Block Party sports a sleek and stylish look that's waterproof and shock-resistant. It's got a big, booming sound capability that you can connect with your phone or device via Bluetooth. You can bring it anywhere—on your patio, in the bedroom, in the kitchen, or in the living room.
Key Features:
Connects up to 8 speakers
Bluetooth wireless speaker until 30 ft
9 hours rechargeable batteries
Specification:
Brand
JLab
Model
BLOCKPARTY-BLK-BOX
Weight
6.3 pounds
Pros
Dual subwoofers included
C3 (crystal, clear, clarity) sound
Distortion-free even at highest level
Cons
Problems with Bluetooth connection
Have you heard of the ETON RUCKUS XTREME? This one's for the outdoorsmen and folks who love to go off the grid. If you want to rock out to your favorite tunes while your feet are planted in the most remote locations, this is it. This awesome speaker has a solar array, allowing you to charge it so you can jam to your beats all night long. Truly built for the rough terrain and weather conditions.
Key Features:
Bluetooth and AUC jack available
Solar panel
Rugged and water resistant
Pros
Has an AC adapter
Includes speakerphone
Built-in power bank
Cons
Minimal bass
Makes sound when you change volume
Whether it's a backyard barbecue weekend or a karaoke get-together, an outdoor party wouldn't be complete without the resonant soundscape. What better way to pump up the decibels than kicking your outdoor party with SOUNDBOKS 2. It's extremely loud and doesn't need a power outlet.
Did you know it's removable battery life lasts up to 40 hours? The speaker system includes two woofers, a tweeter, and a volume knob that goes to 11, blasting off at 122 decibels max. It's literally earth-shaking!
Key Features:
Loudest portable
40 hours battery life
Wireless Bluetooth
Specification:
Brand
Soundboks
Model
SB2B_1BB
Weight
35.8 pounds
Pros
Volume up to 122 dB
Very durable and can withstand extreme conditions
Full charge is just 4 hours
The weather's great and your friends are all outside. Want to draw the party outdoors? Bring out your favorite tunes and let the party beats pump out. It's the best compliment to your food and booze. But to truly bring the boom of your music, you need an awesome sound system. In this article, we put together our top choices for the best outdoor speakers today.
Unlike conventional sound systems, outdoor speakers are designed to withstand environmental elements like rain, snow, or heat. Despite the extreme climate changes, they still give impressive tone, booming bass, and excellent overall sound quality (ideally, that is).
In our other article, we mentioned about choosing the best indoor speakers. For this one, we want to put emphasis on the opposing operative words: indoor and outdoor. There is a need to expound on this one. Indoor speakers are not ideal for outdoor use. What works for your living room or bedroom may not work for your backyard or patio. Plus, you need to consider the weather and other environmental elements, which could damage your audio equipment.
On the other hand, while they may be marketed for outside use, outdoor speakers may be used indoors. However, outdoor speakers may not deliver the same sound quality as the indoor type. Outdoor speakers are not made for the room size, surfaces, and acoustics that indoor speakers are designed for.