What can One 'N Only Argan Oil Hair Color Do for Your Hair?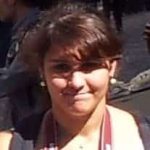 Nowadays just about everyone loves to put a little (or a lot of) color on their hair. It's one quick way of adding some zest to your everyday look, and it can last longer than temporary curls or straightened tresses.
However, if there's one thing everyone knows about hair color treatments, it's that they're not exactly very healthy for your hair in the long run. After all, you are applying a chemical formula to your hair to change its color so its bound to wear out the nutrients in your hair.
Well, that is unless you use a hair coloring product infused with argan oil.
Let's back up a little first. You've probably already heard about argan oil since it's considered one of the most precious natural oils in the world. In fact, it's even called 'liquid gold' in some circles and for very good reason. Argan oil comes from argan trees in Morocco, and it's much sought after for skin care and hair care reasons. It's loaded with nutrients like vitamin E, essential fatty acids, even antioxidants.
Argan oil is incredibly beneficial for your skin as a moisturizer, free radicals neutralizer, even as an anti-aging oil. But while its benefits for your skin care is indeed noteworthy, it's argan oil's effect on your hair that can really transform your hair for the better. Just to give you an idea of how potent it is, here are the top three reasons why argan oil is the best natural ingredient for any type of hair product, especially for hair coloring treatments:
Hair Repair: if you've frequently been coloring your hair for a while now, you're no stranger to the risks of damaging your hair from applying hair coloring cream. Argan oil is packed with vitamin E so it can repair and smoothen your dry and damaged strands, even seal any split ends. It will also restrengthen your compromised hair because of all the omega fatty acids in the natural oil. Basically, if you use a hair coloring product that has argan oil, you'll get that perfect color you've always wanted while also deeply conditioning your hair. You get all the benefits and almost none of the side effects of hair coloring treatments!
Strengthens Hair of All Types: The really great thing about argan oil is that it deeply penetrates each strand of hair so that it can strengthen your hair inside and out, no matter what type of hair you have. It's not like other ingredients that only provide superficial benefits, that's for sure. And also, with argan oil, your hair color will even stay on longer compared to other products.
Rehydrates Hair: Of course, making sure that your hair is properly moisturized is one of argan oil's main benefits. Not only that, it'll allow each strand of your hair to hold onto moisture much longer so if you have typically dry hair, argan oil can really make a difference.
So now that you know more about argan oil and its benefits to hair care, are you ready to give it a try? If you are, we highly recommend trying this amazing argan oil-infused hair coloring product, One 'N Only Argan Oil Hair Color. It's a hair color cream that is the stuff of dreams.
One 'N Only Argan Oil Hair Color
If you're looking for a hair color cream that uses argan oil in its formulation, you can't go wrong with One 'N Only Argan Oil Hair Color. Not only is their selection of colors wide and varied, but each color creams is also resistant to fading, provides vivid hues, and absolutely nourishing. And it contains rare argan oil so your hair will have a striking new color and a silkier and smoother feel.
When you do a quick search online no doubt, you'll find nothing but rave reviews for this particular hair color product. Not that surprising since there aren't a lot of hair color creams out there that can deliver on their promise of intense color and shine. One 'N Only Argan Oil Hair Color gives you that and more. This product can condition each hair strand so deeply that those pesky gray strands will be covered up.
A single tube of this hair cream can give most people about two full applications, but this depends on how long and how thick your hair is. And lucky for you, you've got thirty permanent hair colors to choose from so you'll definitely find the perfect color and shade for you. You don't even have to worry about the application process being too complex to do alone because it's really simple and easy to follow.
And if you think that your natural hair color is too light or too dark for a certain hair color cream, One 'N Only Argan Oil Hair Color deeply penetrates with advanced micro-pigments so you'll always get great results no matter what color you choose.
Argan Oil Hair Color Chart
One 'N Only is a company that knows exactly how to help people find the perfect hair color they've always wanted. Whether you're looking for a color to hide those gray streaks or for a completely new color, One 'N Only has got you covered.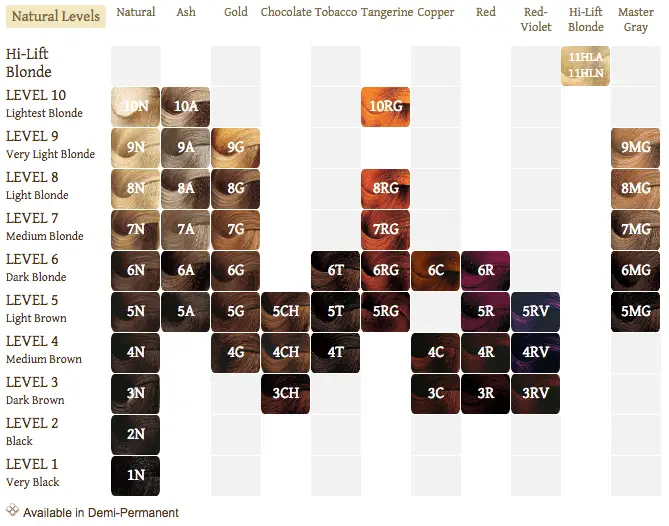 They even have this incredibly useful hair color chart so that can point you in the right direction. First, you pick out the basic color that you want, and then you can find the perfect shade of the color of your choice. It's that simple!
Argan Oil Hair Color Directions
There are actually two methods of applying this argan oil hair color. The first one is for those applying the hair color cream for the first time (virgin hair) and the second one is for those reapplying the color on your hair (retouch).
Virgin Application
Divide your hair into four even sections. Make sure that each section is as equal to the rest as possible.
You're going to need to work on applying the argan oil hair color cream one section at a time. Start by taking half inch pieces and layering on the color cream. Keep on applying the cream until the entire chunk of your hair is covered. Remember NOT to apply the cream to the hair closest to your scalp.
Let the argan oil hair color cream stay on your hair for 15 minutes.
After that, you can start applying the cream to the scalp area. Make sure that you've gotten all of your hair included this time.
Give it another 15 minutes (but if you're covering your gray hair, add another 15 minutes for maximum coverage).
Lastly, it's time to unveil your new hair. Rinse the cream off then apply shampoo and conditioner to your hair. And there you go!
Retouch Application
Similar to the first method, divide your hair into four equal sections.
This time, you only put the cream on the hair regrowth (the hair closest to the scalp)
Let the hair color cream sit for 30 minutes (45 minutes for those with gray hair).
Finally, rinse the product off your hair. Shampoo and condition after to reveal your retouched hair!
How to Mix Argan Oil Hair Color
Probably one of the main reasons why argan oil hair color cream works as great as it does is because you have to mix it yourself before you start applying it. You only have two ingredients: the color cream and the developer.
Mixing the two is quite simple. The ratio is like this: for every one part of color cream, you'll need two parts of the developer. It's recommended that you begin with one ounce of the hair color, mix it in a tinted bowl or bottle with two ounces of the developer. Mix the two gently, and you're ready!
Conclusion
You can say goodbye to those boring old boxed hair color sets that most likely damage your hair. One 'N Only Argan Oil Hair Color Cream is the way to go! You nourish your hair while you get it colored. It's the best of both worlds!