Baby Toothbrush for Baby Teeth Care – 2019 Update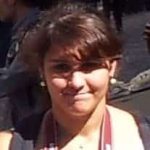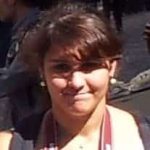 Baby teeth may be small and minute but just like your permanent ones, they are also very important. They are also known as milk teeth and primary or deciduous teeth, which eventually fall off so that the permanent ones can take place. And those cute little pearly whites will be their first tool for chewing and chomping their first solids. Even if baby teeth are temporary, caring for them is very important. And the best way to take care of those tiny pearly whites is to get them a good baby toothbrush and teach them how to use one.
You'll notice that your baby will start to fuss, cry a lot, and may even experience fever when they start coming in. And they start to emerge somewhere between six to ten months. Getting a baby toothbrush is also a great way to celebrate this stepping stone so that those mini pearly whites can stay clean and cavity-free. It is also a great way to introduce your babies to this very important routine so that they will continually do it independently on to their preschool years and onwards.
When to start
Babies tend to get their teeth at different times so there is no one standard time to start brushing. Brushing can start as early as little guy's first pearly whites, probably the incisors, starts poking through their small gums. It is important that you choose a toothbrush has soft and small bristles to avoid discomfort when brushing. Take note that you can use a small amount of toothpaste only when your child already knows how to spit. However, you can also use fluoride-free toothpaste. Dental cleaning should start even when a tooth hasn't come out yet. Parents can use tooth and gum wipes, washcloth or sterile gauze. After feeding, gently wipe the excess food off from the gums.
It is important to keep baby gums and teeth clean in order to avoid bacteria build-up and to aid in relieving soreness due to teething. Getting them used to mouth cleaning will also allow them to adjust and be cooperative when a baby toothbrush is introduced. You can use Dr. Brown's Tooth & Gum Wipes for better cleaning, but a warm and damp washcloth or gauze will do perfectly fine. Also, never take the tongue for granted since bacteria can significantly build up in there too.
Kinds of baby toothbrush
Gum brushes or wipes
These clean those baby gums before the first set of teeth come to surface. A lot of gum brushes come in similar to a thimble that could be worn on an adult finger. Some are presented as wipes which can be wrapped on your finger. Toothpaste is not required for these gum wipes because the wiping effort will be enough to do the cleaning. Gum brushes or wipes will be very much appropriate in little mouths which do not have a lot of tooth, still gums.
Teether toothbrush
This kind of toothbrush does not only clean baby's mouth but also relieves gum pain. These are often chewable and are perfect for babies who still aren't comfortable with the idea of brushing. Toothpaste is also not necessary for this one.
Baby's first toothbrush
Your baby's first toothbrush should be made with super soft bristles and a small brush head. You may use a small amount of no fluoride tooth gel or toothpaste so you can be worry-free even if your babies will swallow them.
Electric toothbrush for toddlers/babies
This is very similar to the adult electric toothbrush only that they are a lot smaller and gentler. The good thing about this type of toothbrush is that they can do all the scrubbing for your baby. You can dab on a small amount of toothpaste for babies and gently run the brush on little one's gums and pearly whites when it is turned on, then those tiny pearly whites are good to go.
Toddler toothbrush
This type of toothbrush is made for little kids who are able to brush on their own. They are still a lot smaller than the adult toothbrush but the handles are less complicated and simpler. Even though your child is able to brush on their own, you still need to keep an eye on them and guide them. It is advisable to make use of fluoride-free toothpaste up to the age of 3.
Best Baby Toothbrush
1
Baby Buddy Baby's 1st Toothbrush Teether
This one is shaped perfectly for tiny little mouths. What's fun about this baby toothbrush is that it is basically toothbrush that is shaped and molded as a teether. Using a baby toothbrush on babies who do not like the task is very challenging and we know that. If you have a baby who totally hates traditional toothbrushes, this toothbrush teether will be perfect for them. With the Baby's First Toothbrush, your little one can have healthy oral hygiene just through chewing. You can just hand this one to your baby and let them chew on it and eventually all the parts and corners of that tiny mouth will be cleaned.
This H-shaped toothbrush also helps your babies get used to the feel of bristles in their mouth so that transitioning to a traditional baby toothbrush will soon be easy. This is because the soft silicone bristles of this one will help in preparing your child for a bristle brush soon when those little pearly whites start to come out. This innovative baby toothbrush is also safe, it is BPA-free, Phthalate-free and lead-free! It can be cooled to help soothe teething pains and can be used with or without toothpaste and teething gel. This can be cleaned easily through a sterilizer or dishwasher.
Recommended for: 4 months and older
2
The Brushies with Brushies Story Book
This tiny toothbrush looks more like a toy puppet than a cleaning tool for baby's teeth. The Brushies is created and founded by two doctor moms who longed to create tooth-brushing time a fun task. These finger toothbrushes offer a couple of fun designs and characters that you can playfully introduce to the baby. They have Momo the monkey, Chomps the dinosaur, Willa the whale and Pinkey the pig – pick one that your baby will surely love. The Brushies even includes a cute little storybook for added fun and entertainment!
Although these baby brushes are not that flexible, moms still love how they can effectively clean the baby's mouth.  They are created in the United States from 100% safe food-grade material, these Brushies are tested non-toxic, BPA-free, latex-free, and phthalate-free.  They can be sterilized, dishwasher-safe, plus an eco-friendly recycled packaging. Parents love how these fun-looking tools can effectively transform a boring chore into a playful bonding experience.
Recommended  for: 1 month to 4 years
3
Baby Banana Bendable Toothbrush
This bendable baby toothbrush is very famous among parents and babies not only because of its cute looks but also because of its effectivity. It comes with thick yet super soft bristles made from silicone that do the superb cleaning while being gentle on baby's gums and teeth. The handles looking like a banana peel aren't just decors on the toothbrush but they serve as trusty handles for babies to grasp easily. The handle also avoids choking. These banana brushes are freezer safe, you can cool them to soothe baby's gums when teething. They are also dishwasher safe!
The Baby Banana bendable toothbrush is constructed from food-grade and safe silicone and is BPA-free, latex-free, and phthalate-free. They are specially designed to make brushing fun for babies and they come in bright colors. The whole bendable toothbrush is made of 100% flexible silicone to prevent mouth injuries.
Recommended for children up to 12 months
4
Set of Gum and Tooth Care by Nuby
This adorable set for oral hygiene comes in four stages that is the perfect fit for baby in protecting baby teeth. They come in three combination colors which are pink and green, red and blue, and aqua and green combos. All the brushes in the different stages are BPA-free. Parents can begin by making use of the stage one very soft massager made of silicone and gum cleaner for delicate gums to wipe the gums clean. You can then move to stage two, the soft gum massager for teeth that have just emerged. They can hold and chew the stage two brush similar to a teether. Parents will again take over when using stage three.
The stage three brush will massage and clean both little pearly whites and gums during teething. The last stage is a brush for toddlers with nylon bristles plus gentle but good scrubbing power that gently cleans those baby teeth. The Nuby Tooth and Gum care set is particularly endorsed by a pediatric dentist, Dr. Yum. Every brush is carefully designed to make it effective and comfortable for babies. All of the brushes have a spot on the holder that is good for convenient use.
Recommended for babies and toddlers
5
1st Step Baby Toothbrush by Jordan
Similar to the Brushies, the Jordan baby toothbrush could also be considered as a toy. These brushes come in a very fun design and even won a Reddot Design Award! It's super colorful and fun design helps to make babies put these brushes inside their tiny mouths. It boasts super-soft bristles on a tiny paddle-shaped head to provide efficient but gentle cleaning. Parents will also love the colored bristles at the core, which shows the recommended amount of toothpaste that's safe for kids.
This particular toothbrush for babies has a ring that can be used as a teether on one end and a soft-bristled brush on another. You may utilize the brush to clean your little kid's teeth and massage sore gums with the teether. The whole item is BPA-free, Phthalate-free and made of non-toxic materials. It also sports an ergonomic handle good for both parents and babies.
Recommended for children 0  to 2 years
6
Training Toothbrush Set (Grins and Giggles) by NUK
NUK is no question, a very known brand to produce great bottle nipples, baby bottles, and pacifiers. Well, they also create awesome baby toothbrushes. This training toothbrush set includes a brush to massage gums and introduces your little ones to the idea of brushing. This tool can also be cooled to soothe baby's sore gums due to teething. A baby brush that cleans with flexible, bite-resistant material is also included. It comes with a ring that protects and also you can fit on the brushes for safety and prevention of pushing the brush too far inside baby's mouth, to avoid making them gag or choke. This ring also works as a holder or stand for storage.
Recommended for children 3 months and older
7
Pure Baby Toothbrush by Radius
This baby toothbrush may not have the most colorful or fanciest designs, but they have softest bristles ever! The Radius Pure baby toothbrush is best for babies who have very sensitive teeth and gums. Not only babies but also the Parents love the remarkably soft bristles of this brush. The American Dental Association even recommends this brand! The simple design includes a tapered handle which makes it easy for little hands to hold. The Radius baby toothbrush is BPA-free and made without any synthetic dyes.
Recommended for children 6 to 18 months
8
Brush-Baby Electric Toothbrush (BabySonic)
This electric toothbrush is just like a mini version of the electronic adult toothbrushes. The Brush-Baby has a very small sized brush for the babies that you can easily change to the larger size for toddlers once when they reach 3 years of age. The gentle vibrations of this brush do not only relaxes baby's gums but also provides an easy and deep, effortless cleaning. It comes with a timer light built in the brush, which the little ones love, which will let you and your baby will be aware of how long they should be brushing. The light pulses every thirty seconds for an enjoyable countdown! This vibrating brush has soft bristles and a small head that is super safe and suitable for a baby's small mouth.
Recommended for children up to 3 years
Importance of baby teeth care
So why is it important to take care of baby teeth even when they are still temporary? Not only that proper care will make their little pearly whites clean, but it will also lead your little ones to a lifetime of good dental health.
So, here are the reasons why baby teeth care is truly important:
Lost baby teeth can interfere with speech development and speaking clearly.

Decayed teeth can be very painful and uncomfortable for your little ones, and it will lead to trouble with chewing and nutrition intake. That's why it has to be avoided through proper baby teeth care.

Baby teeth hold a proper place for their permanent or adult teeth so it is important they remain healthy and present. They should only start coming off when it's time for the permanent teeth to come through.

Gums should remain healthy and milk teeth should stay in place so that permanent ones will not come in crooked or full of gaps.
What you should do if baby is not a fan of brushing time
It is expected that not all babies will find joy and fun when brushing teeth. Some may even get really irritated and result in bad tantrums. Most especially when they've started teething making their gums really sensitive, painful, and tender. Even though our little angels never liked this task, we have to let them know how important it is to have their teeth and mouth clean.
Parents can try these strategies and techniques to help when brushing time turns into a challenge: 
Be gentle
It is important that you go easy and stay patient when the baby is resisting to get his mouth cleaned up. Babies' gums are very sensitive in general, so if they continue to be resistant, you can try to work with teeth and gum wipes first before transitioning to a toothbrush. When getting a toothbrush, remember that softer bristles are always better.
Incorporate story time or singing a song
Sometimes, babies just need a little entertainment or distraction. You can tell them fun and silly stories, show them relevant yet fun videos or sing them their favorite nursery rhymes to turn tooth-brushing into a fun experience. You'll be super happy when you get your little angel's lovely-toothed smiles after all the entertaining songs and stories.
Set an example or better yet, be an example
If your babies have older siblings, they can show them how they have been religiously brushing their teeth and that they enjoy the task. Even you can show them how much you enjoy brushing your teeth. Your babies will love seeing mom and dad having fun or making silly faces during brushing time. You can even tell them to brush their teeth with their older siblings or with you. The brushing time that used to be dreadful will now become an easy and fun bonding time for you and your kids.
Let them play and be familiar
When your little one will first lay eyes on a very cute and fun-looking toothbrush, curiosity will eventually spark. You can encourage their interest by letting them hold and familiarize the brush at their own pace. They may even put the toothbrush in their mouth, all on their own.
Baby toothbrush buying tips
When choosing a toothbrush, pay attention to the age-grading to find a brush that's best suited to your child's needs.

Look for a baby toothbrush with super soft bristles to avoid hurting baby's delicate mouth and gums. Soft bristles will help make brushing become a comfortable and relaxing task.

The head of the toothbrush should be small enough to be comfortable for baby to use. A too large toothbrush head will also be difficult to work with and maneuver inside your baby's little mouth.

Having attractive and fun designs are also a plus for a baby toothbrush. Choosing something that is fun and entertaining to look at will ultimately make tooth brushing more fun and a lot easier.

Never forget to take the occasional trips to the dentist too. And if you are never sure, you can always ask the professionals about your baby toothbrush concerns.