Best Baby Bottle Cleaners – Cleaning Materials this 2019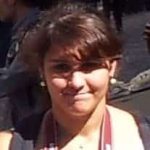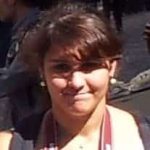 Best Baby Bottle Cleaners: It is always important to get the right and best baby bottle cleaners. Appropriate cleaning materials should really be considered when it comes to keeping your baby bottles squeaky clean.
Baby bottles play a very important role in your baby's nourishment journey during the first years of their lives. It is a fact and we all know that. And for the reason that your baby's tummy is still way too fragile and sensitive. It is very important that once your precious little has finished their milk meal. You always need to properly clean the bottles immediately. The American Academy of Pediatrics strongly recommends cleaning and dry baby bottles after use. Since bacteria will thrive and grow easily in water and leftover milk. And to avoid those nasty bacteria and germs, we will start with considering the major materials. The soaps, brushes, dryers – and we will help you choose which of these cleaning agents will be best for you. In terms of price, features, advantages, and usage.
Baby Bottle Cleaning Materials
Baby Bottle Brushes:
These baby bottles come in different shapes and sizes. Some are wide enough for your hands to reach and clean inside while others are narrow-necked. That you may need a bottle brush to be able to clean the insides properly.  A baby bottle brush is a major essential when it comes to cleaning your precious little ones' feeding bottles. Since they are the ones that aid in scrubbing all the dirt and grime away from the insides and crevices in the bottles that cannot be possibly reached by hand alone.
Baby Bottle Soaps:
Most parents ask if it is okay to use regular dish is washing soap to clean baby bottles. Yes, regular dishwashing soaps can still clean your baby bottles but they may leave some residue, both soap residue and because these regular dishwashing soaps are not made to remove milk, it a great possibility that milk residue may also be noticed. Another thing to consider is that the regular dishwashing soaps may leave a certain smell and after taste on the baby bottles and nipples that your babies may not like. There are a lot of brands and variants of baby bottle soaps in the market to choose from, and if you want to know the best ones, then scroll down below.
Drying Rack:
A bottle drying rack always comes in handy since a bottle has parts that are so hard to reach to be towel dried. Towels are also not always sanitary that is why air drying is a lot better, and more convenient since you'll be able to save more time and energy compared to having yourself towel drying each bottle yourself. So, it's much easier to just set the bottles on a drying rack until they're ready to store or use again.
Baby Bottle Cleaning
The importance and difference of cleaning and sterilizing were already mentioned in the post, Sterilizing Baby Bottles – A Guide to Cleaning and Sterilizing. And in this article, we will dwell and focus mostly on the cleaning part.
Cleaning is a very important step when it comes to maintaining hygiene and safety for your baby. Cleaning is defined as a mechanical removal or foreign materials on an object. Through washing and scrubbing and achieving and maintaining an area to be visibly free of any dirt and debris. This process reduces the amount of organic matter that will contribute to the proliferation of harmful bacteria and viruses.
For regular cleaning of your baby bottles, you will need the baby bottle cleaning essentials that were mentioned earlier.
Cleaning
Rinse bottles with running water immediately after use. This is important to avoid milk or dirt to harden or accumulate in the bottle.
Make sure your hands are clean and gather the appropriate cleaning materials.
Prepare the sink and fill with hot water and add your preferred soap.
Dismantle the bottles and carefully wash each part. Add bottles, nipples, caps, rings, preparation utensils and other supplies.
Pour hot, soapy water into bottles, and rotate a baby bottle brush inside until the bottle is clean. Wash away all soapy water under running water.
Use a nipple brush to wash nipples and nipple holes. Squeeze the hot, soapy water through the nipple hole to flush out any trapped milk.
Thoroughly rinse all utensils under running water to wash away all traces of soapy water.
Use sanitized tongs to remove bottles, nipples and other utensils.
Place the washed baby bottles and other feeding materials in a drying rack and allow it to dry thoroughly.
Best Baby Bottle Cleaners
1
OXO Tot Bottle Brush with Nipple Cleaner and Stand
This amazing bottle brush is one of the best-selling brushes in the market. The Oxo Tot bottle brush boasts a flexible neck and a brush head that holds both firm and soft bristles for both serious and gentle scrubbing, therefore, cleaning the bottle thoroughly and effectively. This bottle also comes with a good grip which means it is non-slip and it will not be slipping from your hands while you are doing some serious scrubbing. The OXO Tot bottle brush comes with a convenient silicone nipple cleaner, which aids moms in keeping nipples and other small parts squeaky clean and dirt free.
Pros
The entire handle is made of non-slip plastic, making it rust-free.
Made with ventilation holes for easy drying.
Comes with its own stand.
Durable and made with both soft and firm bristles.
Dishwasher safe.
Cons
Large brush, may be hard to fit in narrow bottles.
Bristles tend to flatten if used too rigorously.
2
Playtex SmartSpace Baby Bottle Brush
This brush is known for its soft bristles but with a surprising cleaning power that can totally scrub off filth and dirt away without scratching your baby bottles. The bristles of this brush are wide but can get to the inner ridges of the baby bottles resulting in a more thoroughly cleaned bottle. The Playtex SmartSpace bottle brush comes with a non-slip plus an ergonomic design that makes it comfortable to work with during lengthy bottle washing sessions. It comes with a sturdy nipple brush that cleans without tearing the nipples, it looks like the smaller version of the brush itself and it fits in the handle making it easy to store.
Pros
Nipple brush cleans very well.
The brush is flexible enough to fit narrow bottles.
Has soft bristles that avoid unwanted scratches on bottles.
Durable.
Cons
Handle may come loose sometimes.
Handle is a bit short.
3
Dr. Brown's Natural Flow Bottle Brush
This bottle brush is a combination of sponge and bristles which a lot of mothers like, the sponge in the brush head helps in getting into the crevices that can be hard to reach with a traditional brush. The sponge is also replaceable. Dr. Brown's bottle brush is very versatile since it easily fits both standard and wide-neck bottles when cleaning. This brush comes with a grooved, non-slip handle to avoid unwanted falling from your hands while scrubbing and cleaning. The other end of the bottle brush is the nipple cleaner which is a brilliant placement because you won't need two pieces of cleaner. Another remarkable feature is the suction cup which can be conveniently placed anywhere as a stand.
Pros
Sponge and bristle combination.
Budget friendly.
Comes with a suction cup stand.
Durable.
Grooves in handle are effective in avoiding slips.
Cons
Sponge may sometime fall off the brush and requires frequent replacement.
Wire that holds the brush head is not that sturdy.
The brush tends to splatter a lot.
4
Munchkin Sponge Bottle Brush
The Munchkin sponge bottle brush is also a combination of sponge and bristles for more efficient cleaning. This brush can stand upright and is dishwasher safe. The nylon bristles of this brush are soft and avoid unwanted scratching working good on both plastic and glass baby bottles. It comes with a small nipple brush that is stored in the handle end of the brush. This brush has a non-slip handle to help you get a grip on the task at hand.
Pros
The brush fits in very narrow bottles.
Sponge works effectively in cleaning the bottom part of the bottles.
Cons
The stand is light enough to be knocked off easily when standing upright.
The metal end of the brush is a bit exposed and may scratch the bottle if you are not careful.
5
Philips AVENT Bottle and Nipple Brush
This brush is a versatile one that looks kind of different from the traditional baby bottle brushes. All of the soft bristles of this brush are located only on one side and on the tip as well, and because the bristles are focused only on one side, you can have a more precise clean.
The Phillips AVENT Bottle Brush comes with a nipple brush too. Instead of having the smaller nipple brush is a completely separate piece, this AVENT product features the brush directly on the bottom of the long handle. The high-density bristles of this brush are designed for thorough cleaning of hard-to-reach places and corners without scratching or damaging your baby bottles and are durable enough for long-term use.
The slim, sturdy brush features a curved brush head for the rounded edges of baby bottles and a molded handle-tip for nipples. The curved brush head easily cleans around the inside of the bottle and the long handle of the brush gives you more leverage while cleaning and scrubbing.
Pros
Durable enough for repeated usage.
Easy access nipple brush.
BPA free and dishwasher safe.
Cons
Brush may not fit into smaller bottles.
Bristles are located only on one side of the brush.
This MAM brush features non-scratch soft bristles made from a soft rubber-like material. It has a slim built which make the brush easy to slip inside a narrow bottle opening. The head of the MAM Soft Baby Bottle brush has the bristles coming together to form a perfect dome shape that guarantees to fit into any sizes bottle.  It has a long slender handle and a non-slip rubber grip that helps parents have more control over the brush while scrubbing and cleaning.  Along with the brush, you also get a smaller version of the same brush which is perfect for cleaning bottle nipples easily.
Pros
Durable and lasts for a long time.
Works well on glass bottles.
Does not scratch on bottles.
Non-slip rubber grip.
Cons
Does not get to the bottom of some bottles.
No stand or cannot stand on its own.
7
Simba Baby Rotary Spinning Bottle and Nipple Brush Set
If you are cleaning a large batch of baby bottles, Simba's baby bottle brush with an innovative rotary handle may be able to help you a lot. Instead of you doing all the swirling and twirling, the handle does that. This unique bottle cleaner only has a sponge that gives you the assurance that your baby bottles will never be scratched while cleaning and scrubbing. A nipple cleaner made of sponge also comes with the Simba bottle brush. You don't have to worry about the sponge falling apart on you because not only it is made from high-quality materials it also has been put to the test. The sponges are replaceable, which means you can save money from buying a new baby bottle brush altogether.
Pros
Made of sponge so it will not scratch your baby bottles.
Innovative rotating handle makes cleaning easier.
The nipple cleaner does its task very well.
Sponge when damaged can be replaced.
Cons
Too wide to be used easily for narrow bottles.
Sponge may take too long to dry.
Sponge gets damaged faster when forced to be used on narrow bottles.
8
Dr. Bronner's Pure Castile Liquid Soap
This liquid soap is known to be very popular among new parents and is considered to be one of the best cleaning soap for baby bottles. Dr. Bronner's Pure Castile liquid soap contains no dyes, perfumes, surfactants, fragrance, phthalates or antibacterial ingredients. Dr. Bronner's Liquid Soap contains no fragrance and replaces it with double the olive oil, so it is great for those with allergies or sensitive skin. Being examined by experts in the field and passing the highest standards possible for this type of soap assures that it is an excellent product. This bottle washing soap comes in various sizes. This liquid soap is certified vegan by the USDA and is also all natural containing no synthetic detergents or preservatives to ensure you that your baby bottles and babies will be safe.
9
Babyganics Foaming Dish and Baby Bottle Soap
Babyganics foaming dish and bottle soap is made of plant-based ingredients and effectively works to remove odors and residue in used baby bottles. This cleaner boasts non-allergenic ingredients that leave your baby bottles clean and free of phthalates, fragrances, dyes, sulfates or other harmful ingredients leaving no unwanted milk residue. The safe ingredients of this bottle soap will assure you that your baby will not be subject to unwanted irritants that can linger on your baby bottles. This product has been tested by dermatologists and pediatricians and has received excellent reports. The Babyganics foaming dish and baby bottle soap is available in a cap bottle and a pump attachment, you may choose which one will be more convenient for you.