Best Tap Dancing Shoes – 2019 Guide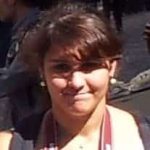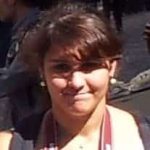 In this article, we'll try to help you find the best tap dancing shoes. Tap dancing shoes are not just any casual footwear. They are a precision instrument that allows the dancer to express his or her art. In the world of tap dancing, a tap shoe is also a contemporary percussion instrument that can help improve your performance.
But over the years, tap dancing shoes have evolved thanks to modern technology. These days, you have a good number of options to choose from.  Bear in mind that not all tap dancing shoes were created equal.
Choosing the right pair for you (or your child) is an important step in developing your style (or your child's style) as an artist. The right choice can give the dancer the edge in his or her performance.
It can also help maximize the training sessions. On the other hand, it can also affect your progress negatively. So how exactly do you pick the right tap dancing shoes?
Finding the Best Tap Dancing Shoes
In this article, we will guide you in considering what makes a good pair of tap shoes. Although most dancing shoes share the same core aesthetics and functions, tap dancers should choose the right shoes that best suit their needs. But, it can be a little bit tricky to know which styles are the best for each level of expertise.
It is important for tap dancers to choose tap shoes having the right style and the right fit according to their individual level. As you read through this guide, you will understand that there are more things to consider other than style and fit. We will try to help you find out the best ways to get the best tap dancing shoes that are right for your needs.
The Best Tap Dancing Shoes
The Neoprene Insert T9100 is great for beginners, seasoned or pro dancers. It maintains a very nice appearance while remaining easy to don and to remove. You would probably think that the Neoprene Insert T9100 tap shoe sacrifices fit for ease because it does not have laces or straps.
However, no matter how much you try to jump or pivot, the Neoprene Insert T9100 shoe stays on your foot without a problem. You can practice your steps or perform with it frequently over a period of time and still, you'd find that it works perfectly well because it is so durable.
Elastic and leather, the perfect ingredients in making a great shoe, are fused together to create a flexible yet sturdy shoe
The elastic ensures that it stretches enough to get your foot inside, then shrinks around it to give you a great fit and then enables to accommodate many widths. The leather is what keeps it strong and sturdy.
Neoprene Insert T9100's sole is made for high arches and wide feet. Its comfortable sole and its elastic structure also help anyone with high arches focus more on their technique than any pain that might linger in their foot.
Its cost is really reasonable when you consider how durable and beneficial the Neoprene Insert T9100 tap shoes are.
Key Features:
List Item
List Item
List Item
Specification:
Brand
List Item
Model
List Item
Weight
List Item
The Bloch Tap On has a delightful appearance. It has a smooth texture and a one-inch heel. It also has a single strap across the top that lets you choose the fit.
Its design is really cute. But you need to know that this tap shoe makes sure that it matches its charming looks with its strength and stability while promoting your health
The likelihood of tension shaking up your lower legs is greatly decreased because of its cushy insole and its shock-absorbent structure. You can definitely dance away without having to worry about causing any damage to your body parts.
Even though the strap is mostly responsible for the shoe's coyish character, it definitely has another purpose. You can use the straps it to make the shoe as tight or loose as you would like since it's adjustable. This is also helps you in avoiding unnecessary pain.
Since the Bloch Tap On shoe was designed to please both the eyes and the foot, you have to know that this shoe is quite more expensive than what you may want to spend on a tap dance shoe.
Key Features:
List Item
List Item
List Item
Specification:
Brand
List Item
Model
List Item
Weight
List Item
Jazz is famous for its syncopated rhythms and range of emotion. It is a complex yet so marvelous is its music style that it requires its own kind of tap shoes. This is that tap shoe that's perfect for jazz.
Bloch Jazz is complete with quality taps attached to a strong soundboard. This tap shoe by Bloch is durable enough to withstand all the crazy tricks that you might try.
A soundboard holds onto its taps. As your feet strike the floor, you are able to create stunning resonances. The Bloch Jazz will allow you to achieve the kind of sound that can set you apart from the rest, if you're involved in competitions or shows that are high-end.
The Bloch Jazz is soft and flexible. These are other characteristics that are imperative for anyone who is serious about tap dancing. As much as possible, your tap dancing shoe needs to be comfortable enough to not distract you from what you're doing.
It also needs to be flexible enough to keep up with your pacing and crazy tricks. The materials, leather and rubber that comprise this shoe fit won't hurt your pockets too much.
The Bloch Jazz shoes are not the most expensive shoe out there. However, it is definitely not the cheapest as well. Nevertheless, the price is just right for its superb quality.
Key Features:
List Item
List Item
List Item
Specification:
Brand
List Item
Model
List Item
Weight
List Item
The Bloch Tap-Flex tap shoes can be described as full-leather, split-sole footwear which makes use of the sling technique exclusive to the company. This very technique makes it possible for the shoes to bend in a single direction while resisting the other.
This women's tap shoe from Block can reduce moisture with its wick away lining. And it can make you feel comfortable as it has a heel notch, which minimizes pressure on your Achilles. Moreover, this shoe features a lace-up style, making it ideal for tap dancers – whether you are a beginner or a professional.
The sole is made of leather. It features a leather stacked heel, making it sturdier and more durable. Its shock wave tap plates make moving and performing any dance moves with ease.
It can produce resonating tap sounds with the help of its stacked leather heels, soundboards, and screw-on alloy taps. There is also an elastic, which can securely hold your feet while you're doing your movements. It is very comfortable as it is a slip-on shoe which perfectly fits your form.
Key Features:
List Item
List Item
List Item
Specification:
Brand
List Item
Model
List Item
Weight
List Item
This shoe's slip-on feature makes it easy for you to put them on and take them off. So if you want a tap shoe that's just meant to make life easier for you as a dancer, then the Bloch Tap-Flex Slip-On could be the best option for you.
Bloch Tap-Flex Slip-On comes with awesome features that you would hope to find in any quality shoe. It has the ability to absorb shock and protect against moisture.
Another feature is the support for the Achilles tendon. And again, as its name implies, you can slip it on or slip it off that easily. How convenient is that?!
Bloch Tap-Flex Slip-On's lining is made out of cashmere. It performs such a fabulous job of getting rid of any moisture that may form in the shoe. It also keeps your foot nice and dry. Definitely, this shoe is amazingly comfortable for a foot that will be striking a hard floor constantly.
As mentioned, one of the great features of this tap shoe is the support for the Achilles tendon. The Bloch Tap-Flex Slip-On's notch in the back helps your heel endure all the tiresome work of dancing without placing any risk on the well-being of your Achilles tendon. That is definitely great news for any tap dancer whose tendons tend to be sensitive.
Key Features:
List Item
List Item
List Item
Specification:
Brand
List Item
Model
List Item
Weight
List Item
Capezio's CG17 fluid tap shoe for women provides that right balance between value and quality.
Its flexible suede outsole is one of Capezio CG17 Fluid's remarkable feature. It comes with a light Texon board shank which further improves the flexibility of the shoe, as well as its ability to offer the right support.
Capezio CG17 Fluid also features a padded collar with folded edges. This further increase its ability to offer comfort to dancers. Also, it has a man-made outsole which promotes long-lasting traction.
If you're still a beginner in tap dance who want to take a hold of the most comfortable pair of shoes, Capezio CG17 Fluid is an ideal option for you. Moreover, you will notice the textured grip pad integrated into the sole.
Capezio CG17 Fluid also comes with a lace-up design, promoting a more customizable fit. If you are worried about moisture, then rest assured that this shoe can take care of that with its microfiber lining, which has high moisture absorbance capability. Other features that you will find useful in this tap shoe is its leather and synthetic sole, as well as its stacked heel.
Key Features:
List Item
List Item
List Item
Specification:
Brand
List Item
Model
List Item
Weight
List Item
7
Capezio CG16 Flex Master
The Capezio CG16 Flex Master has taps with a notably deep sound. It has microfiber lining which absorbs inconvenient moisture and annoying sweat. Its sole is shock-absorbent and the folded edges and paddings around the collar assure that your ankle will not have to chafe from any rough materials.
The Capezio CG16 Flex Master tap shoe is for the people who are serious about their dancing. Its small heel gives it a classy touch while it magnifies the effects of the taps. And this is already known for producing an especially deep sound.
The Capezio CG16 Flex Master tap dancing shoes are also made to keep your foot safe from anything inside or outside that may threaten to hurt it.
Because foot sweat can lead to a sense of unpleasantness and some kinds of fungus, staying dry should be one of your priorities. The Capezio CG16 Flex Master's absorbent microfiber lining prevents you from all sorts of problems brought about by foot sweating.
Capezio CG16 Flex Master's insole relieves your feet and ankles from stress that can bring about injury. It absorbs shock and provides your feet that much needed comfort.
The Capezio CG16 Flex Master is a bit pricey but it is not unreasonable for a tap shoe that has so much to offer.
Key Features:
List Item
List Item
List Item
Specification:
Brand
List Item
Model
List Item
Weight
List Item
The Capezio N625 Tyette works ideally for toddlers and women. The Capezio Toddler/Little Kid Jr. Tyette N625C is a good choice if you are looking for the best tap shoes for toddlers. Because it is made of synthetic and comfortable material.,
The Capezio N625 Tyette has a synthetic sole and has a 1-inch heel. It is super perfect for toddlers with its glossy finish and ribbon tie closure. The good thing about this pair of shoe is that it fits snugly. Due to its light toe box and solid heel counter, the Capezio N625 Tyette offers the right level of comfort and support.
The footbed is padded with foam, which is also an advantage. For the women, the Capezio Women's N625 Jr. Tyette Tap Shoe is also a great choice for them. Just like the one for toddlers, this version is made of a synthetic sole.
Its added features are its low, thick heel, a padded collar designed to give the right amount of support and comfort, and its soft microfiber linings. You will also notice the grosgrain ribbon ties at the front.
Moving steadily is also possible because of the sole patch made of rubber that is integrated into the shoe. Another remarkable feature of this shoe is the flexible outsole. It comes with the right amount of traction.
Key Features:
List Item
List Item
List Item
Specification:
Brand
List Item
Model
List Item
Weight
List Item
This shoe combines classiness with functionality. The Capezio CG09 Premiere has ultra cushy foam bed for its insole. Its microfiber lining sucks up annoying moisture.
The Capezio CG09 Premiere toe box is quite notable for its hardiness. Its higher heels facilitate the making of the tap's sound even more interesting and fun. The Capezio CG09 Premiere also works well for those dancers gifted with wide feet.
Capezio CG09 Premiere tap shoes give you a soft, foamy bed for your sole. Its incredibly cushy interior significantly reduces the chances of your feet being hurt.
Capezio CG09 Premiere has an extra inch of heel that enhances the effect of remarkable taps. To add, it is made to be easier on the foot while it rests inside. The insole guards against the effects of offending sweat and stress.
Add in Capezio CG09 Premiere's solid toe box and you got yourself a shoe that can handle well whatever it is that you put it through.
Key Features:
List Item
List Item
List Item
Specification:
Brand
List Item
Model
List Item
Weight
List Item
10
Theatricals Lace-Up T9500
Whether you are a pro or a beginner, this shoe is the perfect companion for your tap dancing adventures. The Theatricals Lace-Up T9500 tap shoe has it all. It is made of hardy leather material.
It has great-sounding taps that are screwed firmly into the sole and laces that allow you to decide how tight you want your tap shoes to fit around your foot.
Theatricals Lace-Up T9500 has just the right amount of room for your toes and heels to be comfortable.
Its leather construction is made to endure through all the physical stress required to tap capably. The leather that is used to create this shoe is tough but also flexible enough for you. It allows you to perform all kinds of tricks without wearing them down easily.
With Theatricals Lace-Up T9500, you can keep your shoes as tight or as loose as you want depending on the strain of your activity and your personal preferences. Thanks to the laces!
Key Features:
List Item
List Item
List Item
Specification:
Brand
List Item
Model
List Item
Weight
List Item
What makes a good tap dancing shoe
No squeaking noise
The most basic consideration when buying tap dancing shoes is the noise. When selecting tap dancing shoes, it is just as important to take into consideration the way they sound as how they look and feel.
It is normal that the typical tap dancing shoes will not give you enough grip when you are dancing. For any beginner, they'll find out on their first lesson that they won't be able to perform the necessary tap dancing moves when your shoes have really good grip on the floor. Also, rubber soles will make noise when you perform.
Tap dancing shoes differ according to the number of screws attached to the taps. The screws may be adjusted, to produce various sounds even with the same number of screws in a pair of tap shoes. Because of this, many tap dancers often loosen or tighten the screws so they may adjust the sound produced by their taps.
There are three main types of taps namely, TeleTone, DuoTone and Supertone. However, the TeleTone taps are the most popular. The TeleTone taps are attached with three screws.
Tap dancing shoes having three screw on each shoe are the most common. But after dancing for some time, tap dancers develop a personal preference to tap dance shoes determined by specific tap sounds. So it is necessary that when you are shopping for tap dancing shoes, you must adhere to the type of screw configuration you want based on your needs and personal experience.
Comfort and the Right Fit
The overall comfort and fit are extremely important when buying tap dance shoes because tap sounds will not be clear and precise if your tap shoes don't fit perfectly. It is necessary that the shoes fit right. It is also important to keep in mind that sizes of tap dance shoes may be quite different than that of street shoe sizes.
As rule of thumb, the fit of your tap dancing shoe should be snug. There should be no extra space which can stop you from making the right move. Also, it should not be a smaller size either that hurts your feet every time you move.
With frequent use, most tap shoes will stretch and allow more room for the dancer's feet. If you are going to use tap dancing shoes made of leather, you can expect the material to stretch over time. This means that if you are using shoes that are too big, you may have to change your dance shoes prematurely. For this reason, it's important that dancers err on the side of too small rather than too large.
Style of the shoe will also dictate your comfort. A lot of tap dancing shoes have heels. This kind of tap dancing shoe can make you dance up on your toes. For the more experienced tap dancers, it is a good idea to invest in tap dance shoes that have heels. On the other hand, if you really don't want to exert that much effort, you can always stick to flats.
Support and Ergonomics
Tap dancing takes it's toll on the feet. Having a supportive and comfortable sole will do wonders in keeping your feet from injuries. It is important that the shoes can support your weight. No matter how aesthetically appealing the shoe is, the lack of support can lead to injuries that can keep you out of practice.
One tip that you can get from the pros is to not go crazy on the heels of your shoes. Though high heel tap shoes look so good with different attires, you shouldn't stick with it if it already causes you to not have a good balance. It is a good idea that you only take high heel tap shoes if you already developed the needed proficiency and muscle strength required in tap dancing.
Generally, the soles are thick and supportive in tap shoes. A solution is needed to be made for their lack of flexibility. In order to fix this, split soles have now been incorporated to allow some flex in the area between the split, giving the best of both worlds. Also, insoles play a large part in the overall structural comfortability. A shoe that is firmly structured will be stable but lacks the cushioning needed to be on your feet for extended periods of time. This is why an insole that is cushioned is critical. Custom orthotics can also be utilized for specialized or additional comfort.
Overall Build and Design
It is important for you to look at the specific components of the design. For example, the stitches on the leather cut upper will indicate whether the tap shoe will have more flex or if it has more durability. The more stitches there are, the more it will give a stronger hold but it would really cut back on the flexibility of the upper. This in particular is known to be a point of concern to tap dancers. Another component that is equally important but also hinders the flexibility is a toe cage-like build. This extra material on the toe box would help prevent strain caused by the constant tapping of the toes on the ground as done in tap dancing.
The final component that makes up the upper build is what is known as the topline. This part is the rim line of the shoe. Some dancers will have a lower top line, while others have an elevated line. An elevated line means there is much better ankle stability, while a lower line enables greater flexibility in the ankle region. You may also check out the back of the topline, it is slightly cut out to compensate for the Achilles tendon. Also included occasionally in tap shoes is top line padding. Consider all of these features and you are almost ready to pick a perfect pair of tap shoes for yourself.
When looking for tap dancing shoes, you are more likely to find Oxfords. The Oxford design is the most common, but you can find other styles as well. Know that these tap dancing shoes are available in a variety of shapes, styles, and colors. Most shoes for tap dance are made of four materials namely, leather, canvas, plastic and wood. The materials used and the shape of the shoes depend on the age and level of expertise of the dancer. Apart from Oxfords, tap dancers also choose between Mary Janes, pointe and split-sole jazz tap shoes.
Mary Jane Style
The Mary Jane style tap shoes with the classic single ribbon on top of the foot are the most popular for the beginners and young tap dancers. They look great and the young girls are all very proud wearing them.
Oxford Style
Meanwhile, more experienced tappers typically opt for flat leather Oxford tap shoes or Oxfords with heels. Oxford style tap shoes usually produced louder and deeper sounds. Also, you can expect it to be more articulate for quick tapping. Heeled ones promote cleaner leg lines and lighter sounds. However, tap shoes with heels tend to be a little more difficult to balance on. Older tappers prefer this style for an added challenge as they place more weight on the ball of your foot and your toes.
Split-sole and Pointe Style 
To add more advanced steps, the split-sole tap shoes and pointe shoes also come in handy. The pointe tap shoes let female tap dancers to focus on center work and performance while the split-sole tap shoes allow dancers to double tap and to generate more clicks per beat.
The split-sole tap shoes is about the only place we seem to find any disagreement among experts. Some experts say the sound quality is poor in split sole tap shoes. While others say that the ability to do advanced tap steps outweigh the negatives.
If you are just starting out in tap dancing, then you probably do not need to deal with this controversy just yet. Full sole tap shoes are pretty much par for the course when it comes to beginners.
No, not all tap shoes are created equal, and choosing the right pair is an important step in developing your style as an artist. The proper tap shoe should be matched to a dancer based on the dancer's physicality and musicality.
In other words, dancers should choose their tap shoes based on how hard or how much they dance and what notes they wish to incorporate into their musical palate.  Special attention should be paid to the quality of the materials used to build the shoe, the actual construction of the shoe, and the durability of the shoe.
Standard, Double or Thick Soles
Tap shoes having double soles tap much louder due to the added weight. To add, having twice the thickness, the sole is also much more durable. You may either go with leather or plastic soles. But if you know what you are doing, you may add layers to the sole. This can be done by yourself to get the perfect thickness and weight that you want. Screws have even been known to be used to fix the tap onto shoes with very thick soles to prevent constant loosening.
Choosing the Right Upper Fabric
The upper fabric will affect the aesthetics of your tap dancing shoes, and also your overall performance. There are a lot of upper fabrics that you can choose from. Despite several materials being used regularly in tap dancing shoes, leather has to be the most practical to be the build of your tap shoe.
Leather is one of the best options that you can go for. Leather caught on specifically because it is strong and fold up to a lot of use-and-abuse. It is known not only for its durability but also comfort and aesthetics. Leather gives you a classic look while it softens with age. It also conforms to the shape of your feet as you use the leather shoes.
The leather, typically will be  cow skin, which is also naturally water resistant. Another leather type that is commonly used is the goat skin which performs close to cowhide. Some of the highest grade tap shoes can be found in goat skin leather.
It is advised that you go with the hardest material you can get your tap shoe in. The stiff leather will take longer to break in. Apart from that, it will last much longer than soft leather. Patent leather is also widely used as it creates a shine like no other type of leather that is appealing to some tap dancers.
It is important to note that leather can be a bit expensive. One of the best alternatives to leather is PVC. It offers the same leather look but offers a cheaper price point. A lot of parents choose PVC for their children trying tap dancing. It makes a great entry-level shoe especially if you are still not sure if you are going to love the art or not. But if you are going to choose this material, keep in mind that it may restrict your performance since it is known for rigidity. It is also not suited for high impact movements.
Materials Used in the Taps
If these are going to be your first tap shoes, and you are not yet familiar with taps, they are the component of a tap dancing shoe that sits under the forefoot. Taps make contact with the ground and is what is responsible for the tapping sounds you get with these shoes.
Leather used to be the first material used for the taps. However, it was found that metal worked so much better and and produced taps louder without exerting as much force.
You may also find wood taps, but we do recommend that you go with metal taps. The best metal for the taps will be lightweight aluminum. Make sure you do not get those cheap steel knockoffs as they will be much heavier and are typically flimsy.
Removable taps
There are some tap dancing shoes that have removable taps. This is a preferred option for many of the professional tap dancers. In fact, it can help give you the right tone that you want for your performance.
It can give you a high tone, tiny tones, and even low and deep tone depending on what is needed in your performance.
The good thing about tap shoes that have removable taps is that you can also choose to replace the tap if it becomes worn out during practice or performance. Taps vary from sizes to shapes depending on the dancer's own preference. However, if you will ask the pros, you want a shoe that offers interchangeable taps when you are really used to the movements of tap dancing.
Price
Of course, everybody wants the best bang for their buck. You want to compare the price of tap shoes before buying one. However, always remember that the cheapest isn't always the best option for you.
Generally, tap shoes will cost between $40 to $100. And you really don't have to spend too much on your first pair. However, as you progress, you will find specific details of the tap shoes that are most important to you. You need to purchase a pair that is more suited to your individual style of dance.
Conclusion
From the price to its functionality, these are things that you need to consider carefully. By following these considerations, you'll be able to find the right one that fits your needs and preference.
When choosing tap shoes, it is very important that you find a style and fit that's as snug as possible without being painful or uncomfortable. Tap shoes should always fit snugly, with very little space in the toe box.
Buying tap dancing shoes can be a bit complicated. Make sure to wear the same type of socks or stockings that you wear when you are dancing, and bring along any special inserts or inner soles you use as well.