5 Best Hip Hop Clothing in 2019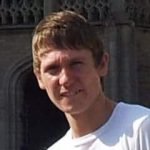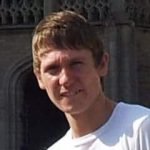 Looking good can make you feel good. Which is why for fashionheads, wearing a new outfit for the first time brings out good emotions. It's a special event of sorts, really. So if you're looking for the go-to website for the latest trending clothing of today's hottest rappers and hip-hop artists, this is it.
The world of music often intersects with the world of fashion. Take the rap and hip-hop industry for instance. Look at how the hottest stars don the stylish pieces to complete an awesome outfit. And even if they only wear a t-shirt and a pair of jeans, they don't look too shabby at all. In fact, they look fresh.
True to the culture of hip-hop, it's all about being fresh. And being fresh is what many of today's hottest hip-hop and rap artists get popularity and admiration. In any hip-hop situation, it's important to stay up to par with the latest trending clothing. Or else, lose your fly and swag.
Popping a few tags is one of the best feelings for a fashion head. It's undeniable. Looking good also means feeling good. So if you want to go from shabby to stylish, from tacky to dapper, we've listed the best trending clothing. And if you happen to love hip-hop and rap music, you'll love this selection of brands that captivated the biggest names in the industry.
5 Best Hip Hop Clothing in 2019
One of the hottest brands to watch in 2019 is the L.A.-based streetwear BornxRaised. The frustration of gentrification is the brand's ideology.
While many perceive L.A. as the perfect paradise, the brand's creators faced harsh realities growing up. BornxRaised's counter-culture designs reflect these hardships. But without these challenges in life, the creators said they wouldn't be who they are today.
BornxRaised features a wide selection of T-shirts, hoodies, pullovers, and footwear. The brand is easily recognizable for its strong use of old English font. The bold graphics convey the founders' aim against gentrification; a reality marked by the realities of L.A gang injunctions, which took over many of the neighborhoods in the city.
Pros
Wide selection of clothes
Aims to go against gentrification
After seeing much success on the domestic front, Doublet displayed its exuberant casual wear collection to an international audience. Debuting at the Tokyo Fashion Week, the brand's designer Masayuki Ino wonderfully combines bright colors, skewed graphics, and textured fabrics to create brilliant designs.
The playfully unique creations caught the attention of rapper Travis Scott. It also led to collaborations with Dover Street Market and 424.
Doublet played on several elements to create its concept SS18 UNDEAD – STOCK wear line. Focusing on reworked garments, the collection features techniques such as fray embroidery, patching, and wrinkling to achieve a gritty new look.
Pros
Casual wear collection
International audience
Unique creations
Skate icon Keith Hufnagel's revival of the 90s skate label Metropolitan USA came with many delightful surprises. For the trending clothing line's 2018 collection, the brand brought back together the original team members to resurrect NYC's gritty skate culture.
Founded in 1994, the label quickly rose to become the authority in NYC skateboarding. The swift rise, however, was short-lived. The brand closed shop in 1996.
About a decade later, Hufnagel brought the brand back to life. And what's best, to its original spirit. The clean, locally produced streetwear features graphic T-shirts, hoodies, caps, and varsity jackets—all reflective of the gritty color style that made Metropolitan USA the brand for NYC skate culture.
Pros
Highlights NYC skate culture
Streetwear features
Store closed down because label was short lived
Paying homage to the spirit of NYC's historic Canal St. is Chinatown Market. It's a brand built on parody aesthetic. Designer Michael Cherman incorporates pop culture while heavily referencing classic characters like The Pink Panther, Felix the Cat, and Mickey Mouse. Truly brings out the nostalgia in you.
The label also features designs such as the scandal-inspired "Kim Kardashian Click Bait," "I Love NY," and the "Shirt Shirt." A nod to pop culture, Chinatown Market will awake your memories of simpler times.
Pros
Paid homage to NYC historical canal
References classic characters
Features design from pop culture
2018 was a big year for the label. From an emerging brand, Fear Of God became an unstoppable trendsetting force in just four years. Founder and designer Jerry Lorenzo pushed the label from being a men's wear line to a multi-market collection.
Fear Of God features hard-to-find vintage rock T-shirts, ripped-knee denim, cozy hoodies, long tees, and bomber jackets. And there are some unexpected offerings too—silk Pajama shirts and corduroy blazers. For the hats, Lorenzo collaborated with New Era to launch its line of old-school fitted caps. And with new of a Nike collaboration, Fear Of God devotees eagerly await the label's sixth footwear collection.
Pros
Multimarket collection
Nike collaboration
Features hard-to-find designs
Best Dressed Hip-Hop Artists and Their Trending Clothing Line
Some people may call it flamboyance; others call it materialism. But that's the power and importance of branding. Hip-hop and rap stars don't just dress to impress; they do it package themselves as well. Their music isn't just the product. Their act isn't the only thing they're selling. They are the product too!
Since the earliest recordings of rap and hip-hop music, these artists have been projecting a certain way of life, not just through music about also how they carry themselves in public. And wearing the right clothes is part of that.
Clothing is part of every rapper and hip-hop artist's personality. Whether its shoes, hats, hoodies, or chains, these items make up the look and feel of being a part of the world of hip-hop. While the styles and brands have changed over the years, the close relationship between urban clothing culture and hip-hop is here to stay.
From the elite names like Jay-Z and Kanye to the promising up-and-coming stars, here are some of the best dressed rappers and hip-hop artists.
LL Cool J
Ladies Love Cool James or LL Cool J is best known as a rapper and actor. But did you know he's also an entrepreneur?
When he's not on the mic or in front of the camera, the buff rapper worked behind the scenes with the hip-hop sportswear brand TROOP. He also launched the popular urban apparel Todd Smith.
TROOP was one of the biggest names in streetwear in the 1980s. For three years, the brand surged in popularity. But as fast as it became a trending clothing line, it also disappeared without a trace.
Todd Smith, on the other hand, swerved from the initial plan—from a high-end clothing line to a less expensive streetwear collection. The trending clothing line features elements of LL Cool J; from his tattoos to lyrics of his songs.
Pharrell Williams
The voice behind the commercially successful "Happy," Pharrell is an award-winning singer, songwriter, rapper, and producer. He received 10 Grammy awards and nominated twice in the Oscars for his music.
But apart from his musical ventures, Pharrell also collaborated with popular fashion names to create and launch his own line of streetwear.
In 2005, he partnered with Japanese fashion designer Nigo for the Billionaire Boys Club streetwear and Ice Cream footwear. Three years later, he codesigned jewelries and glasses for the very popular Louis Vuitton.
In 2013, he worked on his own line of sunglasses. The following year, he collaborated with Adidas. A hip-hop star and a fashionhead, Pharrell epitomizes the beautiful fusion of music and art.
Kanye West
Did you know Kanye West attended art school before making a name in the hip-hop industry? He already had an eye for visuals. Which is why it was easy for him to transition from music to fashion. Among his ventures included his collaboration with the big names in trending clothing like Nike and Louis Vuitton. But his most popular (and perhaps the biggest) collaboration was with Adidas for the YEEZY sneakerscollection.
In 2009, Kanye worked with Nike for the release of his creation, the Air Zeezys. Nike launched a newer version in 2012. Kanye also teamed up with Louis Vuitton in 2009 for a shoe collection. It was released during the Paris Fashion Week that year.
Kanye probably has a penchant for shoes. He also joined forces with popular Italian shoemaker Giuseppe Zanotti. He also designed shoewear for Bape.
Before he settled with Kim Kardashian, would you believe Kanye went to Rome in 2009 and interned at the fashion house of Fendi? There he shared his ideas for the men's collection. He also worked on a series of silk scarves.
In 2011, Kanye also showcased his eye for women's fashion. This women's fashion label DW Kanye West premiered at the Paris Fashion Week.
After months of rumors and speculation, Kanye finally released the Adidas Yeezy line in 2013; a couple of years later, his Yeezy Season clothing collection. Critics had praises for his fashion line. In 2017, he unveiled the Yeezy Season 5 series.
Kanye also teamed up with his wife in 2017 for a children's clothing line called Kids Supply.
Sean Combs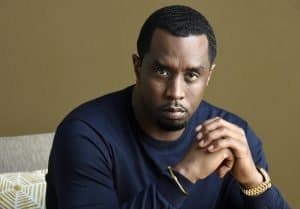 Puff Daddy, Puffy, P. Diddy, Diddy. A man who's known by many names. If there's one hip-hop artist who's been very successful commercially in both music and fashion, it's Sean Combs.
He has his own music label called Bad Boy Entertainment. His debut album has been certified platinum seven times. His subsequent albums were critically well-reviewed. He has three Grammys and two MTV VMAs. He is also the producer of MTV's Making the Band.
But being one of the richest hip-hop artists in the U.S. didn't stop him from creating his trending clothing line.
In 1998, Diddy launched his clothing line called Sean John. The brand was backed by several famous personalities from the music and film industry. Big names like Mariah Carey, Usher, Penelope Cruz, and Jamie Foxx represented the trending clothing line in marketing and advertising. Basketball superstar Dwyane Wade along with fashion models Naomi Campbell and Tyson Beckford wore the brand.
Sean John enjoyed critical success, earning Diddy a Men's Designer of the Year nomination and subsequently an award from the Council of Fashion Designers of America.
Jay-Z
MTV called him the "Greatest MC of all time" in 2006. Rolling Stone magazine listed three of his albums as among "The 500 Greatest Albums of All Time." He sold over 50 million albums and 75 million singles. On top of that, he has 21 Grammy Awards. At an estimated net worth of $900 million as of 2018 according to Forbes, Jay-Z is the richest hip-hop artist in the U.S.
Like P. Diddy, Jay-Z pursued other ventures. He is a successful entrepreneur in various fields. His business spans from beverages, record labels, sports teams, and of course clothing lines. Speaking about his trending clothing collection, he said his brands are an extension of himself. There's an emotional attachment, he added.
Jay-Z is a cofounder of the urban clothing brand Rocawear. Created in 1999, the clothing line features footwear, handbags, headwear, sunglasses, and jewelry. It has had an annual revenue of $700 million. In 2011, Rocawearcollaborated with Pharrell's Billionaire Boys Club.
2019 Trending Clothing Lines
This year marked the year of collaborations. Major brands like Nike and Adidas teamed up with popular rappers to come up with extensive urban wear collections, accessories, and limited-edition footwear. Dubbed as the most dominant genre in music in the U.S. today, it's no wonder these big names in fashion capitalized on this ever-growing culture and a huge following.
When it comes to streetwear, Supreme was one of the supreme clothing lines since 2017 and it still is today. The brand teamed up with a lot of big names in hip-hop. Among its major releases was one in collaboration with famous rapper Nas. Rappers like Skepta and Future also teamed up with big footwear brands to create signature sneakers.
Fast forward to 2019. Just like in recent years, sales are no longer the sole benchmark of success. This is now the age of Instagram. And social media. And influencers. When it comes to measuring a brand's success, revenue is no longer the primary determining factor. Rather, the focus is on the relevance of the brand to the scene. In short, trending clothing is in.
While big names like Louis Vuitton are still a hot item, streetwear brands like Supreme took over the fashion world. It has penetrated subcultures around the world, slowly rising up to the mainstream level. Even entering the realm of haute-couture. Today streetwear brands are a means to convey messages of a social or political context.
In celebration of the hip-hop and streetwear culture, we put together a list of the trending clothing brands that are making strides in many fashion cultures. From an L.A.-based brand that seeks to fight gentrification to a revival of the skate culture, get to know the hottest clothing lines right now.