The Ultimate Guide On How To Thicken Hair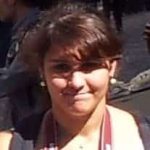 Hair can begin to thin for a variety of reasons.
Whether it's age, genetics or medication, seeing clumps of hair in your hands after showering or styling it can be devastating.
If you want to know how to thicken hair, keep reading. I've researched countless ways to thicken hair and tried many of them.
There are ways to make hair thicker naturally, easily and affordably. Ready to learn how to get thicker hair? Let's begin.
How to Thicken Hair Naturally
There are a few ways that you can thicken hair naturally just with ingredients you probably already have in your home.
Try these natural ingredients for hair thickening if you want to avoid chemicals.
Eggs:

Eggs are full of protein and a great way to strengthen your hair, preventing breakage and letting hair thicken on its own. Take an egg, whisk it well and apply directly to wet hair. Let it sit for about half an hour and then rinse with cool water. This can be repeated twice a week.
Fenugreek Seeds:

Fenugreek seeds have hormones that can help promote healthy hair growth. Simply grind 2 tablespoons of Fenugreek seeds in a mixer and add them to a bit of coconut or olive oil. Massage paste into problem areas and let dry for 10 minutes before rinsing out.
Olive Oil:

Olive oil can help to add body to your hair, giving the appearance of thicker locks. Massage warm olive oil through your hair and on your scalp. Let it sit for at least half an hour before rinsing and shampooing.
Avocado:

Avocado can help thicken your hair naturally thanks to vitamin E. Mash an avocado with a banana and a bit of olive oil. Massage into your scalp and let the mixture sit for about 45 minutes. Rinse with cool water and shampoo as normal.
How to Thicken Hair Naturally for Men
While both men and women can suffer from thinning hair, genetics usually put men at a higher risk. If you're a male wanting to know how to thicken hair, try the few remedies mentioned above.
There are a few other things that you can do to help your hair appear thicker while you wait for new growth to occur.
First, keep up on washing. Greasy hair can appear thinner so make sure that you shampoo regularly.
Also, seek professional help. A professional stylist can make all the difference in the appearance of your hair.
A new cut and style can quickly disguise thinning areas. You can also look into changing your diet and eating more healthy greens and fruits.
If you provide your body with the right nutrients, it becomes much easier for new hair to grow.
How to Thicken Hair Naturally Fast
If you need to know how to thicken hair in a flash, you have a few options.
Coconut Oil:

Coconut oil is an incredibly effective natural ingredient that can be used to thicken hair. It's full of proteins that add strength to hair. Warm the oil a bit and then massage it into your scalp and hair. Cover with a hot towel to make sure that the oil doesn't solidify again. If it does, it won't be able to penetrate the hair shafts. Rinse with warm water and then shampoo.
Orange Juice:

This is a less heard of method but it really works! Slice an orange and place it in a food processor. Pulse until you have a spreadable pulp. Spread the mixture through your hair and let it sit for about 20 minutes. Rinse and shampoo. Do this once or twice a week and you should notice thicker hair within a month.
How to Thicken Black Hair
When it comes to black hair, many believe that it's impossible to get black hair to grow past a certain length. This is a myth.
Breakage is a common problem with black hair because of common hairstyles, like tight braids. If a hair style or trend is the underlying cause of thinning hair, this needs to be addressed first.
You can try any of the previously mentioned natural products, along with the following.
Scalp Massages:

Giving yourself a 20-minute scalp massage every day can help lead to thicker hair by encouraging blood flow and waking up hair follicles. It also feels awesome! Make it part of your bedtime routine and you'll be relaxed and well on your way to thicker hair.
J

amaican

Black Castor Oil:

Jamaican Black Castor Oil can help to strengthen hair and promote healthy growth. It's affordable and can easily be made a part of your daily hair care routine. Either apply it straight to your hair or buy one of the many hair care products that feature Jamaican Black Castor Oil.
How to Thicken Relaxed Hair
If you want to know how to thicken hair that's been relaxed, here are a few remedies to try.
Cut Back on Relaxers:

If you can, stretch out the space between relaxers. Give your hair a break and allow new growth to develop a healthy foundation. You don't want to overlap a relaxer on previously relaxed hair.
Weekly Protein Treatment:

Protein treatments are important for all types of hair but even more so for relaxed. Protein causes the diameter of your hair to swell, leading to almost instantly thicker hair.
Products to Thicken Hair
If you'd rather look into products that can help make hair thicker, there are countless out there. Here are a couple that I've found to be the best.
Nioxin: Nioxin hair thickening products are made to specifically target your situation. They offer a variety of hair growth shampoo products, treatments and specialty creams and serums. They offer free consultations on their website and can get you on the road to thicker hair in no time.
Viviscal: Viviscal provides hair thinning solutions for both men and women. Their scientifically formulated supplements have helped people from around the world gain back their confidence and hair without invasive procedures or expensive and over the top products. You can grow your hair longer and thicken each hair follicle without damaging your body thanks to their powerful yet safe ingredients.
Vitamins to Thicken Hair
Vitamins are a great natural way to thicken your hair. While a multi-vitamin sounds like an obvious vitamin to reach for, consider Sugar Bear Hair.
These hair thickening gummies are made specifically for hair growth and contain vitamin A, vitamin C, vitamin D, biotin, zinc and a ton of other vitamins and minerals.
They're made with real berries, taste great and provide your body with the exact vitamin cocktail that it needs to begin new hair growth.
If you've been searching for how to get thicker hair or how to increase hair volume, there are plenty of options out there. You might have to try a few different things before finding the best solution for your thinning situation but rest assured that there is a product out there that can help.
You'll be running your hand through your thick hair before you know it!