Egg Hair Treatment – 2019 Guide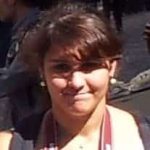 Treating and preventing hair damage should not be expensive and time-consuming. There are a lot of remedies that are effective in repairing hair damage. One of it is the Egg Hair Treatment. You can prevent hair damage with simple ingredients you can find in your pantry. If that's not eggs-ellent, we don't know what is!
In this article, you will know the benefits of using eggs in egg hair treatment. This inexpensive at-home trick is easy to do and we have prepared a list of how to's. So read on to find out more about egg hair treatment.
What Is Egg Hair Treatment?

No person ever wants their hair to get brittle and damaged. There is a specific reason why your hair is called your crowning glory. This is because your hair plays a vital role in enhancing your look. So how do we stop hair breakage? We prevent it with a simple home remedy such as the egg.
Egg hair treatment, as the name implies, uses eggs as its main ingredient. We all know that egg is very healthy. It is great for our diet. But, other than that, the egg is also good for treating many hair problems.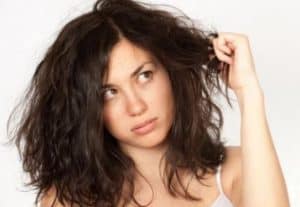 Egg hair treatment can solve hair growth problems. It treats dry and frizzy hair. Egg hair treatment also deals with dandruff or if you have oily hair. Actually, there's a lot of magic that egg hair treatment can do.
The egg is not the only solution to our hair problems. Because nature is awesome! Other natural ingredients can also be combined with egg hair treatment. Later on, we'll let you know what other great stuff you can blend with eggs. It's all natural!
But first, let's have a short discussion on the popular causes of hair damage. We want you to know how these practices affect your hair so that you can avoid them in the future. If they can't be avoided, then at least, they are minimized.
Causes Of Hair Damage

Having dry and damaged hair leads to a lot of hair problems. These hair problems can then result to hair loss. We don't want that to happen, right?
There are a lot of factors that cause hair damage. This may be due to dry climate or using harsh hair care products. Frequent use of heated styling tools also breaks your hair, as well as exposing your hair to chlorinated water. But most importantly, you can damage your hair with improper hair hygiene.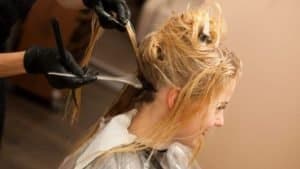 Many hair products add moisture to the hair. However, in the long run, these hair products make your hair dry and dull. That is why you should always prefer to use natural remedies for treating hair problems, like egg hair treatment. For sure, you won't end up losing your hair. Plus, you can do this in the comfort of your own home.
Egg is amazing on your hair. This egg hair treatment enhances your hair whenever you use it for conditioning. Hair is composed of 70 percent keratin protein. So, the protein in eggs helps rebuild damaged hair. It does this by filling in weakened spots along the hair strand and temporarily strengthens the hair.
Why Eggs?
No doubt, eggs are a superfood for a lot of good reasons. Eggs contain a large amount of protein. It ranges from 3.6 grams to 6.5 grams per egg. This makes egg hair treatment an intense protein conditioning.
Eggs are packed with biotin, sulfur, and iron. Eggs are a good source of protein. Even though eggs are great for adding protein to our diets, our hair does not quite work that way. The protein in egg is actually too large to fit in your hair shaft. So, it simply sits on top and doesn't get absorbed into your hair.
Adding egg hair treatment in your hair regimen can help you maintain having strong hair. This is essential for growth.
Egg hair treatments are effective because they are easy to make. You can even do just the basic egg hair treatment without any other ingredients. Eggs are also great for mixing with other ingredients to tackle a bunch of different hair concerns.
Which Is Better – Egg White Or Egg Yolk? 

Deciding whether you need egg white or egg yolk for the egg hair treatment is a simple matter of the condition of your hair. If you have oily hair, it is highly recommended that the egg white is better to be used as the base of your homemade products.
The yolk will work better to make your hair soft if you have normal or dry hair. Just so you know, the egg yolk also contains vitamins such as A, E, and D. These vitamins stop dandruff. They nourish the scalp and protect your hair from harmful UV rays.
If you're not sure which part of the egg to use for your egg hair treatment, you do not need to worry. The whole egg is actually a good substitute for any chemical additives being used in any hair product. The key here is to veer towards more natural products for your hair health.
Who knew that to have strong, smooth, thick and shiny hair was only an egg crack away?
Benefits of Egg Hair Treatment
As we have said, eggs are rich in protein. Protein helps make your hair follicles stronger and your hair strands stronger. This way, your hair is less likely to break. And most likely, you will have fewer split ends.
Other than enhancing your hair's resistance to breakage, applying raw eggs to hair also makes it smooth. With your hair smoother, it is easier to brush or comb after regular egg hair treatment. You won't have to worry much about your hair being knotted or tangled.
Through egg hair treatment, hair is also made thicker from the protein. You will benefit from this regimen especially if you have limp and lifeless hair. Egg hair treatment will definitely be of great help to you if your hair is thinning.
Raw eggs in egg hair treatment will act like a conditioner, moisturizing your dry hair. Eggs make dull hair shine. Unlike shampoo, eggs maintain the hair's natural oils. Shampoo strips away the natural oils in your hair.
Healthline wrote an article on the benefits of egg yolk for hair. You will be surprised what the egg yolk alone can do.
Egg yolk helps resist hair damage 

The egg yolk is very rich in vitamins that make your hair more resistant to damage. The yolk is especially useful to moisturize hair that looks dry.
Egg yolk can be a superfood for your hair due to the unique combination of vitamins found inside. Vitamins A and E, biotin, and folate are just some of the nutrients that researchers have linked to hair growth and healthy hair.
Remember why your mom would nag you into eating the yellow part of your sunny side ups? Now, I do! Thanks, Ma!
Egg yolk helps your hair grow faster
We think this part has the best info in their article. Applying egg yolk topically to your scalp infuses the root of your hair with vitamins. Meaning to say, the new hair grows out stronger and will be less prone to breakage and shedding. When your hair doesn't fall out as much, it becomes fuller. It can even seem like it's growing in faster.
How cool is that? We're sure you'll be stocking more eggs from now on. But we don't think that's necessary because you don't need more eggs than when you are making a custard pie.
Egg Hair Treatment Recipes
Are you ready for your egg hair treatment?
You can either use egg white or egg yolk for your hair mask, depending on your hair concerns. Also, you may choose not to separate the eggs. You can let it sit on your hair for a couple of minutes and then rinse off.
We have here a couple of the best egg hair treatment recipes for you. We hope you'll have fun with all of these egg hair treatments!
The Basic Egg Hair Mask  

This recipe is for when you just want to use eggs alone.
If your hair is short to medium hair, use one egg. Use two eggs if your hair is long.
Simply beat the eggs in a bowl and apply to your hair and scalp evenly. You may use a brush if you want.
Put on a shower cap to avoid any mess and to let the eggs really sink into each hair strand.
After 30 minutes, rinse with cold to lukewarm water.
Then, follow with your usual shampoo and conditioner routine.
Super Charged Egg Hair Mask: Egg and Avocado 

We all know that avocados are healthy for our bodies. Well, we have more good news for you! Avocado on your hair works wonders too!
Avocado is rich in fatty amino acids that coat your hair shaft and help it retain moisture.
Follow these simple steps for a supercharged hair.
Take one to two eggs and combine them with the pulp of half an avocado.
The avocado has extra fatty acids that will give your hair a boost of strength. Mix them well together until the lumps are gone.
If you want to, you can add about a tablespoon to two tablespoons of coconut milk to the mixture. This will add extra shine to your hair and will make the mixture smell better.
Apply to your hair and cover with a shower cap to avoid a mess.
After 30-40 minutes, you may rinse out with lukewarm water and shampoo hair and scalp as normal.
Read here for another hair treatment that uses fatty ingredients: Cholesterol Hair Treatment.
For Damaged Hair Egg Mask: Banana, Egg, and Milk 

If your major concern is damaged hair, all you need for your egg hair treatment is a banana, eggs, and milk! Sounds like you're about to make banana-based pancakes! But you're not. You're gonna apply it on your hair, of course.
Why bananas? The bananas are an excellent source of potassium. This tropical fruit is great for your tresses and scalp too. This delicious fruit improves manageability and shine, prevent and control dandruff, and moisturize your scalp. Bananas are full of vitamins. They are a number one ingredient for strengthening and volumizing the hair. In addition, bananas help repair dry and sun-damaged hair.
To make that happen, follow this simple instruction.
Get one ripe banana. You mash it up in a blender until you get a smooth paste.
After that, add one cup of milk in the banana paste and also add two egg whites.
Blend all the ingredients really well to get a fine smooth paste.
You may also add one tablespoon of olive oil, castor oil, almond oil or coconut oil if you prefer and if they're readily available to you.
Apply this egg hair treatment on your hair with a brush. You need to make sure you have covered each and every part.
Let the mask stay for half an hour. And then, rinse off with your favorite shampoo.
Banana makes a very good hair softener. This natural ingredient is great for people with dry and damaged hair.
For Hair Growth Egg Mask: Egg and Castor Oil 

We're sure you're very familiar with castor oil. It's become quite popular lately. It has made miracles on people's eyebrows and eyelashes. This time, let's make the miracle happen to your crowning glory. Follow this simple steps on how to use eggs for hair growth.
Crack open two eggs and beat them in a blender. After beating the eggs, add 1 tablespoon of castor oil to get a creamy smooth consistency. Mix everything together well and there you have it. Your hair pack is all set!
Apply this magic potion onto your scalp and the strands with a brush.
Now, cover your head with a shower cap. You might want to let it stay for 30 minutes or more.
After that, you can now shampoo your hair as usual. This time, you can now skip using your conditioner as this egg hair treatment acts as a conditioner. It will make your hair smooth, silky and manageable.
For Oily Hair Egg Mask: Gram Flour, Curd, and Egg 

Some people suffer from oily hair. If you are one of those people who is tired of dealing with greasy hair all day, then this egg hair treatment is for you.
Gram Flour, commonly known as besan, has been used in beauty recipes for a long time. Besan is not just good for your skin but it is also good for your hair.
The curd is an excellent tonic for the improvement and quality of your hair. It is one of the best natural conditioners for hair. For best results, you can add this to your egg hair treatment, along with the gram flour or besan. Just follow these easy steps.
Beat one egg, then add two tablespoons of gram flour in it.
After mixing, add three to four tablespoon of curd. Your mixture can depend on your hair length.
You may also add one tablespoon of lemon juice. Lemon cleanses scalp completely and prevents oily hair.
Apply the hair mask on your scalp and hair.
You can let it stay for 45 minutes.
Then, rinse off with your favorite shampoo as usual.
This is a great hair mask for people with oily hair as this mask deeply nourishes and hydrates hair. It strengthens weak hair and also conditions them.
For Dry Hair Egg Mask: Egg, Honey, and Olive Oil 

If your problem is dry hair, this pack is for you. All you need is an egg, honey, and olive oil.
A lot of people have used olive oil for hair care for many, many years. The olive oil adds shine, body, softness, and resilience to your hair. This is because of its primary chemical elements. Olive oil has oleic acid, palmitic acid, and squalene. These elements have softening qualities.
Honey has humectant qualities. In a more simple term, this natural sweetener is an amazing moisturizer.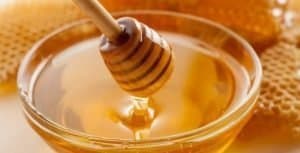 Honey can lock moisture into your hair. It is also an emollient. Like the olive oil, honey has a softening effect. It conditions your hair so that it is softer to the touch and easier to manage.
For this egg hair treatment, you need one full egg. Beat the egg, together with the honey.
Add with it two tablespoons of olive oil. Apply this on your hair for 30 minutes. After that, you may wash off your hair.
The olive oil when mixed with egg makes an excellent egg hair treatment for hair fall, baldness and hair growth.
For Dandruff Egg Mask: Egg, Olive Oil, and Vinegar
Having dandruff can be so annoying. It makes us so conscious especially when we are wearing dark-colored clothes. We hate seeing those white flakes on our shoulders or all over our clothes.
This recipe is easy to make. You just need an egg, olive oil, vinegar.
Take one egg. Beat one full egg in a bowl and mix it with one tablespoon of vinegar and olive oil each.
After mixing all the ingredients well, apply it to your hair roots and strands using a brush.
Let it stay for a minimum of 45 minutes and a maximum of two hours.
Rinse off your hair using your favorite shampoo. You may skip using your conditioner. Because the egg will condition your hair and will make it super silky, smooth and manageable.
The olive oil will nourish and hydrate your dull hair. Meanwhile, the vinegar will act as a cleaning agent and prevents dandruff too. This makes a great egg hair treatment recipe.
A Few Tips
Now that you've gone through different egg hair treatment recipes, we have a few tips for you to to make this hair treatment more effective. We don't want you to waste all the time and effort you put into this.
First of all, remember that it is best to rinse your hair in colder water rather than warmer water. Eggs get cooked in warm water or temperature. You don't want to bring out that pungent egg smell and have your hair smell like egg salad all day.
Second, always use fresh eggs. You will get the most benefit out of it. Expired eggs are less potent. Plus, they stink!
If you have a problem with that eggy smell, you can follow up the egg hair treatment with a nice apple cider vinegar rinse. You just need to be careful not to use too much. Otherwise, it might lessen the benefits of the egg mask.
Another good tip is to mix a tablespoon or less with your shampoo.
Final Reminders
Ladies, remember that even damaged hair can appear healthy. And since you cannot reverse what has been done, you need to focus on maintaining a healthy hair going forward.
To add, keep in mind that the many benefits of eggs may require several treatments. You won't notice instantly what you wanted to achieve, especially if you're hair is very damaged.
Use the egg hair treatment to three times a week at first, and then less often once the quality of your hair has improved.
Using eggs in your hair as part of your beauty regimen instead of some hair care products is cost-effective. As much as possible, you might want to avoid those practices that can add more damage to your hair.
But most importantly, you also need to eat healthily and drink lots of water. Eat your eggs in whatever way you want it. Your hair will still benefit from the powers of eggs if you eat them, not only by applying them directly to your hair strands. Remember, healthy hair starts with a healthy diet! Your diet will also play a part of your hair's condition.
Don't allow yourself to be dehydrated. Water intake plays a huge part, too. Don't ever forget that. The egg hair treatment won't solve your hair problems if you don't take care of yourself.
That's it. We hope you learned something from this article. Have a great hair day, gorgeous!