Everything You Need To Know About A Japanese Straight Perm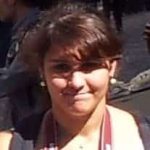 ​
What Is a Japanese Straight Perm?
Invented in—you guessed it—Japan, this revolutionary hair straightening technique offers a permanent solution for wavy, curly, or coarse hair.
A Japanese straight perm works by using a combination of special chemicals and heat to reform the bonds of the hair. Those who are candidates for the treatment will enjoy stick-straight hair that's permanent, because the makeup of the hair is being chemically altered.
The process can be complicated, which is why I always recommend having your first treatment done at a salon. The potential for damage is serious if you don't know what you're doing. To give you an idea of how the process works, take a look at this brief overview:
1. First meet with a qualified stylist to see if your hair type qualifies for this form of straightening therapy. You'll also discuss any previous treatments, like relaxers or highlights, and determine if you have any scalp conditions or allergies that could cause serious side effects.
2. On the day of the straightening, your hair will be washed and blow dried.
3. An activator will be applied evenly to your hair, which will sit for a time determined by your hair type.
4. The stylists will examine a single strand of hair to see if the activator has had enough time to straighten the hair. If so, hair will be rinsed and blow dried.
5. Hair will then be flat ironed at a temperature determined by your hair type.
6. Next, a neutralizer will be applied.
7. Hair is then rinsed again and conditioned.
8. Hair will be blow dried one last time and flat ironed again if needed.
That's it! The most difficult part of this type of straightening therapy is the time. It's not a fast treatment, but considering it's permanent, it's worth the added time spent in a salon chair.
How Much Is a Japanese Straight Perm?
The cost of Japanese hair straightening will vary. Expect to pay more in densely populated areas and less in rural areas. The price will also depend on how long and thick your hair is.
On average, you can expect to pay around $150-$200 for this type of straightening treatment. For some, it ends up being more affordable (and longer lasting) than a keratin treatment.
How Long Does a Japanese Straight Perm Last?
The answer to this question is one of the awesome benefits associated with this type of straightening treatment. Your hair will remain straight forever. This is a permanent hair straightening technique.
However, new growth obviously will look like your hair before the treatment. Most people can expect to have new growth touched up anywhere between four and six months after their first treatment. You'll only need to have the new hair treated, so even though it will probably take just as long, it won't be as overwhelming as the initial experience.
Can You Do a Japanese Straight Perm at Home?
Yes, you can do your own straightening therapy at home. But there are a few things you should consider before doing so.
First, it's important to know that not all hair types qualify for this type of straightening treatment. If you've never had one before, you'll need to set up a consultation with a stylist familiar with the treatment to see if you're a candidate. They can go over the basics with you, which should help you determine if this is something you can handle on your own.
In my experience, it's best to have your first Japanese straightening treatment done at a salon. It takes a lot of time (anywhere between three to eight hours!) and it's not something you can do halfway and then give up on.
But once you've had one treatment completed and know how to care for your new straight hair, you can take the plunge into a home treatment, as long as you completely understand the process BEFORE you start.
Japanese Straight Perm Before and After
[tcb-script async="" defer="" src="//platform.instagram.com/en_US/embeds.js"][/tcb-script]
Not sure what to expect after a Japanese straight perm?
The results will depend on your natural hair type. If your hair is frizzy, curly, wavy, or coarse, you can expect sleek, straight strands that last forever.
Because you're actually altering the makeup of your hair, the results look less superficial than other treatments. No one will know how you did it, but they'll love how your hair looks. Styling will be easier, drying time will be faster, and your confidence will shoot through the roof.
Japanese Straight Perm Aftercare
The first 72 hours after your treatment are the most crucial. Follow these instructions to make the most of your treatment:
● Keep hair dry and completely straight for 72 hours. Don't shampoo your hair or put it in a ponytail. Avoid tucking it behind your ears as well.
● Don't swim for two weeks. Chlorine can alter the effects of your treatment.
● Avoid excessive sun exposure for several days.
● Avoid excessive blow drying. Your treated hair will dry faster than you're used to.
● Check your shampoo and conditioner. Don't use a sulfur-based anti-dandruff product.
● Use gentle hair accessories and styles.
● Administer a protein-rich deep conditioning treatment once each week for maximum results such as the argan oil hair treatment.
Japanese Hair Straightening Side Effects
Any type of straightening technique raises the risks for hair damage. Compared to other straightening treatments, Japanese hair straightening poses fewer risks.
The most important thing you can do to reduce the risk of serious hair damage is have your treatment administered by an experienced professional. If you do decide to administer your own treatment, make sure you completely understand the process and know how to care for your hair afterwards.
If you do fear that you've damaged your hair, seek professional assistance to restore it. Signs of damage include severe breakage, dryness, and hair loss.
If you're looking for a permanent way to straighten your hair that provides shine and silkiness, a Japanese straight perm is the perfect treatment to look into. As long as the procedure is safely completed, you'll love the results.
Related Post
1. Keratin Treatment Shampoo Guide