Our Background in Remote Controlled Vehicles and Trucks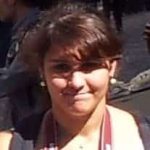 Remote control cars (RC) have gained popularity over the years, not only for kids but also for adults. Not only cars, but also other types of vehicles such as helicopters, boats, tanks, and even submarines. They have continued to progress and upgrade to be used not only as toys but also for hobbyists and other professional use. Whether you are looking for an RC vehicle for your kid or for yourself, we got a wide range of only the best remote control vehicles in store for you! At Product Rankers, we bring you only the best RCs that you will surely love and enjoy.
Remote Control Vehicles
According to Wikipedia, a remote control vehicle is defined as any vehicle that is teleoperated by a means that does not restrict its motion with an origin external to the device. This is often a radio control device, cable between control and vehicle, or an infrared controller. They can be powered by either gas, batteries, or electricity. Nowadays, there are tons of designs and variations when it comes to remote control vehicles. And because of the multiple choices and variations, you may be confused and puzzled on which RCV will be perfect for you.
We aim to be able to provide you with the best and awesome RCV that will be fit for your lifestyle and budget. Providing easy to decipher and sensible information and guides are also our priority here at Product Rankers. Other than that, we also provide different and unique RCVs for your different wants and needs. If you are looking for an RCV to be used for competition, professional work, just for a hobby, or even for your little ones, we can totally give you the best options. Whatever factor you may want to consider, such as price point, power options, size, etc., you are sure to find one for you. Whether you would want a detailed guide on complicated RCV issues or just simply how to start one, Product Rankers is here to gladly help.
Reliable and in-depth reviews
Product Rankers makes an effort to focus on actual and hands-on experience with different remote control cars, drones, boats, submarines, and other RCVs. This is to give assurance that our readers and RCV enthusiasts get only the content and posts that are clear, detailed, factual, and reliable. We provide remote control vehicle reviews on those ones that we have tested and tried. Observing and studying the different remote control vehicles is what we do to give you objective and trustworthy information and reviews. This post outlines everything you would need to know about RC cars, while RC Submarines are completely different and requires a specific focus. We had a great time preparing this detailed post on the Best RC Monster Trucks and this one covers specifically the Best ECX RC Monster and Stadium trucks.
We always do our best to provide you with reviews and analysis to help you make a decision in buying a remote control vehicle, without regretting it after. Money's worth is truly significant that is why we include budget-wise reviews for you. You will surely get a thorough and detailed review of every remote control vehicle included in our site.  If we do not deem a remote control vehicle worth its price, we will come right out and say it. You can rely on us for a greatly reliable and super honest review.
To help you, we have included each RCVs' advantages and their disadvantages as well. Additionally, we will discuss their unique features and other factors that should be taken into consideration. With the extremely vast quantity of remote control vehicles available on the market, especially drones and remote control cars, it can be tricky distinguishing one smartphone model from another. Quality, sturdily built and ease of use is what we look for before we recommend a certain remote control vehicle. Rest assured that the products that we do suggest have gone through our in-depth analysis. We only choose the remote control vehicles that are on top of the line, high quality, and price worth.
Models that are perfect for you
With the advancements in technology and continuous upgrades, tons of great remote control vehicles are now invented. Remote control vehicles are created usually following a certain design or pattern, but others are uniquely built with even bizarre designs or smaller sizes compared to the standard ones. Hybrids are also now famous in the remote control vehicle industry, amphibian remote control cars that can be used in both land and water for instance. At Product Rankers, we offer you a wide range of remote control vehicles that you can easily choose from. We are pretty sure that you will be able to pick one that will be perfect for you!
Tips, tricks, and guides
Remote control vehicles are already fascinating by themselves. But did you know that many models of RCVs have even greater and hidden features that many people have not known about? That is why we are here to help tweak, play, and make the most out of your remote control vehicles for a more enjoyable. We also gladly offer tips and guides on how you can access your remote control vehicle's full potential. Our tips and tricks are indeed very brilliant easy to follow and are guaranteed to be effective. From secrets to keep your RCVs functional and fab for a long time to features and tricks that you can do with your remote control vehicle and more.
A team of RC enthusiasts
Product Rankers is composed of and passionate and dedicated enthusiasts of remote-control vehicles among many other product categories. We love RC technology and want to share our love and knowledge about them. We aim to make it easier for you to choose and make use of what remote control vehicle you have.  Each and every one of our team has had years of first-hand experience with remote control vehicles. We know what separates a decent remote control vehicle from a great one. We know what enthusiasts and hobbyists want from their RCV. And, more importantly, we know what they need from it. And as far as fixing or troubleshooting your RCV if it stops working or functions oddly, you can surely rely on our vast knowledge on the technical aspect of remote control vehicles.
Remote control vehicles are our passion and we want to provide a service that can show people how fun and enjoyable RC technology can be. No one should be discouraged from picking up a good and awesome RCV to enjoy with your family and friends. Everyone should have a chance to enjoy the best RC technology has to offer.