The Best Breast Pumps for 2019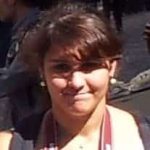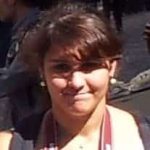 What is the best Breast Pump for me?
We, at PumpingDoctor.com, are a group of women physicians who are exclusively or partially breast pumping, breastfeeding, or formula feeding our babies. Due to the disparate information being circulated around the interweb and books on the challenges that breast pumping/feeding mothers have, we took the initiative to prepare detailed guides, tips and recommendations, and product reviews of what has worked vs. not worked so well for us. Although we are Doctors ourselves and we took it upon ourselves to prepare this information for everyone's free consumption, our readers come from all walks of life and we look forward to having you join this journey with us! We hope you love what we have prepared for you! This guide focuses on how to find the best breast pumps that meet your circumstances and needs the best.
The day has finally come that you are needed back at work and regardless of your work location (home, office, or remote location), it is critical for working moms to pick and choose the best breast pumps for them. Also, if you are breastfeeding, then you would still want to be able to do that effectively. A woman spends on average eight hours at work and is expected to perform and deliver efficiently even after giving birth and making use of their maternity leave. This leaves most mothers confused on how to effectively express and provide milk for their babies while being productive at work as well. Truth be told, most moms are already scheduled to return to work while their babies are still breastfeeding and this might become a stressful moment for both mother and baby but with the right support and resources, you can continue breastfeeding even when you are away from your most precious baby. Fortunately, premier breast pumps are available for every mother, and these will help them with the transition from being on maternity leave and constantly being with their babies to suddenly all business and work.
Breast pumps help mothers express milk conveniently and effectively while still being able to work and focus on their tasks, but finding the most suitable breast pump for different working moms can be challenging since every mom is different with different needs and preferences and with different nature of work. Some moms may have a workplace that has a lactation room, some moms might be working in a busy shop where she can pump only during her breaks, and some moms might be working at home and can pump while doing some tasks in front of the computer while alternately looking over the baby and doing house chores as well. So if you are juggling between work and being a new mom who breastfeeds, we are here to help you look through the top breast pumps with their pros and cons and decide which one will be the best for you.
The Best Breast Pumps
1
MEDELA PUMP IN STYLE ADVANCED DOUBLE ELECTRIC BREAST PUMP
The Medela Pump-in-Style Advanced breast pump is a double electric breast pump with an integrated carrying case and is very suitable for working moms who need to take their pumps with them most of the time especially when reporting to work, this pump also works best for moms who express milk several times a day. This pump from Medela set (some sets may vary) includes tubing, battery pack with storage cage, AC adapter, four Medela bottles, breast shields, two valves, four membranes, two personal fit collectors, four bottle lids and a cooler with ice pack. Medela's breast pumps claim work more like breastfeeding babies to deliver the milk you need to provide for your baby even when you're not with them because of work. Almost all Medela breast pumps end up making the lists for the best breast pumps around, they have been in the business for so long and already create quality products.
This double electric pump is perfect for every mom who will be returning to work since it is designed to be used several times a day and as a double pump. Time management is essential at work that's why double breast pumps are there for working moms who want to effectively utilize their time at work since they are able to pump from both breasts at the same time. A helpful tip for all the other mothers out there is that any mother who is pumping needs to know that a Hands-Free Pumping Bra helps a lot. Having one allows moms to multitask and take advantage of the time while you are expressing milk especially at work or during your lunch break. Pumping hands free can totally make a world of difference for all the working moms on the grind. Another plus for these portable breast pump is that its bag is insulated and comes with a reusable ice pack that fits four breast milk collection bottles. This feature helps a lot if you don't have a refrigerator available in your workplace and it also keeps your milk cold during your working hours and keeps the bottles upright as well so you won't have to worry about spillage.
When it comes to style, this breast pump provides a selection of black microfiber style bags. This includes the Back-Pack, On-the-go Tote and The Metro Bag. Not only that this breast pump is really chic and portable, but this stylish pump also delivers too. Tons of mothers rave about how efficient this breast pump is, from the double pumping ability to its two-phase expression, this pump can really hold up to the working grind.
Key Features:
Two-phase expression technology.
Reliable, durable and strong; suitable for long use.
Easy to use
Specification:
Brand
Medela
Model
Pump in Style Electric Breast Pump
Weight
8 to 9 lbs
Pros
Comes with high-quality accessories and a bag.
Easy to carry
Comes with a battery pack.
Cold storage.
Cons
Open collection system.
Difficult to clean.
The motor is a bit louder than other brands.
Cannot adjust suction and speed separately.
2
PHILIPS AVENT COMFORT DOUBLE ELECTRIC BREAST PUMP
What most mothers appreciate about this cost-effective pump is that this is super comfortable! The Philips Avent is a trusted brand when it comes to baby care and their Comfort Double Electric Breast Pump is all about being gentle and comfortable. Not only that this pump provides a let-down mode but it also has a uniquely soft and flexible breast shield also known as a massage cushion with innovative petal designs to make pumping super comfortable. These massage cushions are placed into the flange part and create an almost vibrating feeling that mimics the baby's natural sucking to help stimulate let down and milk flow. Also for added comfort for the mothers, this pump has been designed to eliminate lower back strain which is common among working mothers. Many pumps require you to lean forward to let gravity assist you with pumping your breasts, but because of the design on this breast pump, you don't need to lean forward at all, therefore, letting you sit in a good position while pumping. That will make a more comfortable pumping experience for moms who struggle with back issues.
This Comfort Electric breast pump can be used as either a double or single pump, which gives the mothers an option to pump according to her preferences, whether to express from both or from only one breast at a time. The parts of this closed system breast pump come apart easily for a hassle-free cleaning. It consists of a silicone diaphragm, the pump body, the massage cushion, and a white valve. The motor of this pump is also lightweight and compact and this together with its travel bag will work best for mothers who will be needing to take their breast pumps with them and express milk during their free times at work, although for this pump you will need to be close to a power supply or an electrical outlet since this isn't built with a rechargeable battery.
The Philips Avent Double electric breast pump is an easy-to-use pump with very good suction strength and a reasonable price point. This pump also wins on comfort, hygiene, portability, and ease of use making it a good breast pump for working moms.
Key Features:
Convertible to a manual pump.
Lightweight and easy to carry.
Specification:
Brand
Philips Avent
Model
Comfort Electric Breast Pump
Weight
4 lbs
Pros
Comfortable and easy to use.
Closed system.
Cons
No built-in battery.
The motor is a bit louder than other brands.
Cannot adjust suction and speed separately
3
SPECTRA S1 BREAST PUMPS (ELECTRIC)
This hospital grade portable electrical breast pump is built in with a rechargeable battery and has separate modes for suction strength and suction speed, which makes it able to adjust to the mothers' preferences and easier to use than other breast pumps. This pump will also suit moms who need to pump at work since this electrical breast pump provides efficiency, power and function similar to hospital-grade breast pumps with not having compromise in terms of its portability. Similar to Medela, it is difficult to create a list of the best breast pumps and not include a few spots for Spectra products.
The Spectra breast pump boasts tons of awesome features and made to really meet not just the needs but also the wants of every mother. Moms want to have confidence that they're using an efficient, reliable, and strong breast pump that will meet every mothers' need and the S1 gives this confidence through providing support supply at the same time having features to have milk expressing a lot more convenient.
The S1 has a pair of backflow protectors making it a pump that features a closed system. It has an actual blockage between the milk and the pump which makes it more hygienic and ensures motor performance. The backflow protection will help create a protection for breast milk and baby from bacterial contamination, molds and viruses and keeping the tubes dry by not allowing air-flow between pumped breast milk and equipment tubing when pumping and so that you will no longer be required to cleanse the thin tubing. Since it's a closed system pump, it may be suitable for sharing between moms provided that each one has their own collection kit.
Many breast pumps have a suction limit of 250mmHg but the Spectra S1 offers a higher suction limit that reaches up to 320mmHg. Each woman will have different suction preferences and while many mothers do not need a suction strength this high, this is still definitely an advantage because a wider range would mean that this would benefit more mothers out there. This breast pump is extremely flexible and is adjustable to a massage or let-down mode and expression mode (more powerful) and with the touch button and digital controls it would be easy for all moms out there to set the pump action to the strength, rhythm, and speed that will best suit your body. Spectra pump's ability to be used as a single or double pump is truly a plus too!
Since this breast pump has a promising suction limit and strength, it is powerful enough for maintaining and building up milk supply and this pump also works best for those mothers with low milk supply issue. This is also is a super quiet breast pump, you get a powerful pump but with a very silent operating sound which makes it perfect for pumping during bedtime and in the workplace without worrying that you might disturb your workmates.
Key Features:
Lightweight and portable.
Separate expression and the let-down mode.
Separate speed and suction control.
Specification:
Brand
Spectra Baby USA
Model
S1 Electric Breast Pump
Weight
4.4 lbs
Pros
Good in supporting milk supply since it has a strong motor.
Very quiet pump despite its strength.
Closed collection system.
Cons
Does not come with a carrying bag or a travel tote.
Bottles provided are not of the best quality.
Fewer flange sizes available compared to other brands.
4
FREEMIE FREEDOM DOUBLE ELECTRIC HANDS FREE AND CONCEALABLE BREAST PUMP
All mothers seem to be busy any other way especially working moms, so for them every minute counts! Being able to pump while working and with clothes on is a very important feature that this pump can offer. This very comfy and convenient Freedom breast pump comes with concealable collection cups that would fit insides your bra and a light and portable pump. This gives working moms the ability to keep their hands free while pumping, whether you want to work on the computer or read a book while you're pumping, you can with this unit. Moms will also be totally able to pump while sitting in their office table or even pump while walking around their workplace, and since this is a hands free breast pump, they will also be able to do their own jobs and paperwork without being conscious about expressing their milk. This is actually one of the newest additions to our list of the best breast pumps and we are happy we included it, Freemie has been spending an extraordinary amount of time revamping their product sets.
What makes Freedom special compared to other breast pumps currently on the market is that not only is it hands-free, but it's also surprisingly silent. So this pump will really work well in the workplace or in the office. It is a common knowledge that pumps can be loud and distracting at times, especially when you're trying to pump without drawing attention to yourself at work.  The collection cups will fit inside of your bra and allow you to pump with your clothes on and even in public and each collection cup can hold eight ounces of breastmilk. This pump comes with only two different flange sizes so you can choose what fits you best. One drawback to this pump is there is only one set so you can't control the speed of pumping but some moms don't mind that. If a peaceful and hands-free pumping experience with a reasonable price tag are the things that you are looking for then the Freedom will definitely be the best one for you.
The Freemie Freedom allows double or single pumping and this breast pump does not come with the traditional collection bottle and the usual breast shield design. Instead, the breast shield has a bowl-shaped outer cover which doubles as a collecting bowl. The entire flange or bowl fits over your nipple, areola, and most of your breast and it is held in place inside your bra cup. The downside of this is that it doesn't fit very well if you have larger breasts.
Key Features:
Allows you to express while clothed.
Quiet pump motor.
Specification:
Brand
Freemie
Model
Freedom Double Electric Breast Pump
Weight
4.4 lbs
Pros
Comfortable pumping experience.
Hands-free pumping.
Cons
Open system.
Will not fit very well for larger breasts.
There is only one setting for speed.
No option for battery power.
There are tendencies when milk flows back into the tubes.
Messy transfer of milk.
Lacks let-down mode.
5
LANSINOH SIGNATURE PRO DOUBLE ELECTRIC BREAST PUMP
Lansinoh double electric breast pump is made with a closed system collection, therefore, protecting the milk you'll express from contamination, a plus on the hygienic aspect. This one has several positive features that will suit most working moms, this one mainly needs to plugged to a power source but can also be used with 4 AA batteries if you need to pump at work and there's no power outlet available. This pump is truly great for working moms not just because of its features but also of the practicality it offers, it is not only easy to use and efficient but also comes with a set of good and high-quality bottles which may serve as collection container and for storage as well. Provided with seals and caps, these bottles will keep your expressed milk safe in a common fridge at work. And when you come home and the milk you pumped at work is needed by your little one, all you need to do is replace the seal with a nipple, which is included, and warm up the bottle – no need for messy transfers!
This pump is a super affordable electric pump that will work for moms who are on a budget. The Lansinoh Signature Pro also comes with easy to assemble few parts which make it very easy to clean, the motor of this pump is not very loud at all so you will not have to worry that you might bother your officemates while pumping at work. An addition is the Lansinoh storage bag that will make the carrying of this pump to work more convenient for mothers, plus they also serve as storage for the pumped milk until it is ready for feeding time.
The main downside for this pump is that its suction is not very strong and not the best, but still, this pump works well for many other moms and this pump has a let-down mode although it does not have an option to adjust speed and strength separately, hence the reason it made the list of the best breast pumps.
Lansinoh's Signature Pro pump is a very stylish pump and it is also very functional with its bottle stands that helps prevent accidental spillage and large LCD screen. All the functions of the pump are clearly displayed on the screen making the operation very intuitive.
Key Features:
Closed system.
Practical design.
Comes with high-quality accessories.
Specification:
Brand
Lansinoh
Model
Signature Pro Double Electric Breast Pump
Weight
3 lbs
Pros
Double electric kit with customized vacuum strength and cycle speed.
With bottle stands to avoid spillage.
Can be used with batteries.
The pump is not very loud.
Cons
Not as strong as other brands.
Suction is not the best.
Cannot adjust speed and suction strength separately.
Breast flange comes only in two sizes.
6
AMEDA PURELY YOURS ELECTRIC BREAST PUMP
Many mothers have claimed to be using this breast pump at work without experiencing any drop in its performance. The Ameda Purely Yours is a closed system pump that has an adjustable speed and suction to find the best setting that will fit every mom.
This breast pump is extremely compact and lightweight which is a big plus for moms who will be pumping at work, plus this comes with a tote bag that includes a cooler with an ice pack and six storage bottles that can fit just right into the bag. The Ameda Purely Yours has also three power options which include AC power, battery, and car adapter. Although this is a closed system, there are lots of small parts which are difficult to clean and prone to breaking and damage.
The suction of this pump is also quite good but mothers will have to get to know this pump before being able to comfortable with it since the motor of this pump has dials instead of buttons for adjusting and setting but once everything will be fine for you, this pump will be good to go.  Not as expensive as other brands but the lower price this isn't the one with the lower quality so this electric breast pump will still be a good choice for working mothers out there.
Key Features:
Closed system.
Independent adjustment of strength and cycle speed.
Compact, lightweight and portable.
Specification:
Brand
Ameda
Model
Purely Yours Electric Breast Pump
Weight
2 lbs
Pros
Different power options.
With two bottle holders.
Wide breast shield size range.
Cons
Not as quiet as other brands.
Will take long to assemble since it has a lot of parts.
Manual controls, use of dials and not buttons.
No let-down function
7
BELLEMA MELON DOUBLE/SINGLE BREAST PUMP
The Bellema Melon is a compact and lightweight pump that makes it a good pump to be brought and used at work and while this pump does come with a power adapter, you'll need to buy the battery pack and AA batteries separately if so can to pump on the go or at work if there will be no available power supply outlet. This breast pump is a closed-system pump which also features a let-down mode to help get your milk flow going plus this lets you adjust the strength and speed settings separately.
For this breast pump, there is a memory function so you can save your preferred settings so you won't be able to set and reset every day which will save you time especially when you are pumping during your break time at work. Another difference is that you will be able to use standard width bottles with the Melon pump. The included breast shields are made of soft silicone and include a cushion inside, so they are very comfortable to use for mothers. This pump also does not come with a tote which makes it another thing for you to budget for. Everything about this pump seems to deliver well for most mothers, but the one major flaw with the Melon as an electrical breast pump is the suction strength. It is incredibly weak even on the highest setting and might not work for other moms.
This breast pump can be utilized on one side or both at the same time which is also versatile since it has unconnected adjustable suction pressures and speeds, each of them will be adjustable in five levels ranging from low to high. this pump features two-phase pump action, starts from stimulation then next on to expression mode. But mothers, take note this pump is quite a more louder than the other pumps, and that it also became steadily noisier as time goes by and some mothers have concerns about this pump's long-term dependability. Overall, this small but great machine gets the pumping done with a few minor drawbacks.
Key Features:
Closed system pump.
Has a let-down mode.
Can be operated with battery power.
Specification:
Brand
BelleMa
Model
Melon Comfort Double Electric Breast Pump
Weight
1 lb
Pros
Lightweight, easy to use and assemble.
Comes with comfortable breast cushions.
Can adjust speed and suction strength separately.
Quiet pump.
Cons
Suction power is not that high for other moms.
Does not come with a carrying or tote bag.
To help all mothers out there who are still confused on what kind or type of pump should be bought, here is a self-assessment quiz by Lucy Dimbylow.
How to choose the right breast pump for you
Whether you're expressing the occasional bottle so you can go out for an evening, providing milk for your child to use while you're at work, or expressing for a premature baby, there's a breast pump to meet your needs, so take our quiz to find out which type will suit you.
How often do you need to express for your baby?
A) We've had difficulty breastfeeding so I express most or all of his milk feeds. 3 points
B) I'm combining breast and bottle feeding and giving him a bottle or two each day. 2 points
C) Not very often at all – it's just so I can have the occasional evening out. 1 point
How much are you willing to spend on a breast pump?
A) As little as possible. 1 point
B) I don't have a budget – I just want expressing to be as easy as possible. 3 points
C) I don't have a huge amount to spend, but I'm happy to pay a reasonable price for a decent pump. 2 points
How would you describe your milk supply?
A) I'm worried that I don't have an awful lot of milk. 3 points
B) I'm not sure but my baby seems content after feeds. 2 points
C) I'm overflowing – my breast pads are always soaked through! 1 point
Where will you mostly be expressing?
A) At home. 3 points
B) I might have to express when out and about, but not regularly. 1 point
C) I'll be expressing during my breaks at work. 2 points
What's your biggest worry about expressing?
A) I won't be able to express enough milk for my baby's needs. 3 points
B) I'm worried about it being noisy and indiscreet. 1 point
C) I need it to be quick so my boss doesn't think I'm taking liberties! 2 points
What do you think is the most important feature of a breast pump?
A) It's cheap. 1 point
B) It's quick and efficient. 3 points
C) It's discreet and portable. 2 points
Now total up your score to see which type of pump is right for you!
6-10 points: MANUAL BREAST PUMP
If you only need to express the occasional bottle for your baby, a manual breast pump is your best bet.
These pumps have a lever that you pump by hand to extract the milk from your breast, which then flows into a bottle.
Manual breast pumps tend to be slower to use than electric pumps, and it can take a bit of practice to work out how to get your milk flowing.
But they're cheap and quiet to operate, and because they're small and lightweight, they're easy to fit into your changing bag if you need to express on a day out or on holiday.
There's no need to make sure you have batteries or access to a mains socket, either, and there are no ongoing running costs once you've bought the pump.
11-14 points: SINGLE ELECTRIC BREAST PUMP
A single electric breast pump is a good buy if you're a regular pumper.
They express milk from one breast at a time, with a choice of speed and suction settings so you can select the one that feels the most comfortable and efficient
Single electric breast pumps offer a good balance between speed, price and convenience.
They're pricier than manual pumps, but less expensive than double or hospital-grade pumps.
They're also compact and easy to travel with, so they're a good choice if you need to express at work.
They can be a bit noisy, and you'll need to make sure you have batteries or access to a mains socket, but they're a quick and efficient way to express, and ideal if you're combining breast and bottle.
15-18 points: DOUBLE BREAST PUMP
These are the Rolls-Royce of breast pumps – because they work on both breasts at once, they express the most milk possible in the shortest time.
Double electric breast pumps are ideal if you're a heavy duty expresser – for example, if you're expressing for a premature or sick baby, or if breastfeeding hasn't worked out but you don't want to give your baby formula.
Double electric breast pumps have variable speed and suction settings so you can choose the one that's most comfortable for you.
They can be bulky and noisy, so they may not be the best choice if you need to carry the breast pump around, or if you're worried about being indiscreet.
They're also the most expensive model, but worth it if you're expressing every day – and in some areas, you might be able to hire a hospital-grade breast pump from your local maternity unit.
Choosing the ideal breast pump is a very important decision and that is exactly what we are here for! We will continue to write and publish detailed guides, reviews, and recommendations from real hands-on experiences. Please remember that every mother is unique and different. It is not always about the price, the accessories, the size and all – it is all about finding the one that will suit you best as a working mom and which breast pump will fit you best.
Thank you very much for spending the time with us and reading our in-depth reviews of different types of pumps, we hope you found it helpful! Please comment below and/or ask questions as you like. If you have a few minutes, you can subcribe to our regular newsletter and browse around the website, we have been working hard on producing quality content for our readers and mothers 🙂