5 Best Headphones for Under 200 – 2019 Guide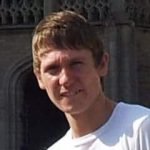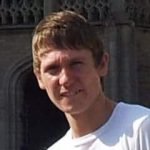 Are you looking for the best headphones under 200? We've rounded up some of the best music-listening gadgets at competitive prices that you can buy this 2018. So you don't have to search through a gazillion websites and read through their reviews. Like most consumers, we understand you may have a ceiling for the price. For this article, we've set up a $200 wallet limit (even if we were tempted to go all out). From running headsets to wireless headphones, we've had something in store for you. Check out our listing of today's excellent yet affordable headphones.
The Best Headphones for Under 200
Discover unparalleled bass response, sleek comfort, and wireless freedom that Sony Extra Bass Bluetooth Headphones provide.
This excellent headset also has a built-in microphone for hands-free calling. And if you want to bring it outside for a run, you won't have to worry about battery life. Its rechargeable battery can last up to 20 hours. Hey, you can even go camping with it!
For your added comfort, the Sony Bluetooth Headphones has an around-the-ear design. What's more, the headset features a sophisticated swivel design.
Let loose and get into your music. With the Sony Bluetooth Headphones's extra bass boost, you'll surely get a kick from your favorite tracks.
Key Features:
Bluetooth headphones
Built-in microphone
20 hours rechargeable battery life
Specification:
Brand
Sony
Model
MAIN-08965
Weight
10.1 ounces
Pros
Wrap around ear, swiveling cushions
Micro-USB charging cable
Outstanding sound quality
Cons
Has a very thin plastic connector between headband and earcups
No carrying case included
Looking for headphones that give exceptional sound clarity? Want to have that extended frequency range and heart-stomping bass response? You'll love the Audio Technica Professional Monitor Headphones.
This critically acclaimed headset features a sonic performance that top audio engineers and audio reviewers praise. It accents an accurate bass output that offers an excellent depth of sound. For your comfort, the earcups can swivel for 90 degrees to ensure a complete range of motion when you need to adjust its position.
And did we mention it has professional-grade earpads with contoured design? This provides exceptional sound isolation. Perfect for loud environments.
Whether you use it in the studio or while on the road, the Audio Technica Professional Monitor Headphones offers a comfortable fit that can last you for hours of use.
Key Features:
Exceptional sound isolation
90 degrees swiveling earcups
Included cable accessories
Specification:
Brand
Audio-Technica
Model
ATH-M50X
Weight
10.1 ounces
Pros
Excellent build quality
Detailed and balanced sound with tight bass
Detachable-cord design
Cons
No microphones for phone calls
Bulky
Audiophiles will rejoice at the sight of the Sennheiser Over-Ear Headphones. Designed with an over-ear, open-back look, this premium-quality headset is lightweight and features luxurious eearpadsfor optimum comfort. It's compatible with any music-playing device. Virtually all phones, computers, laptops, tablets, and stereo components.
When you see the Sennheiser Over-Ear Headphones, it screams of impeccable sound output and unbeatable comfort. It features impressive acoustic engineering, resulting in a balanced and textured sound. Its high-quality ear cushions not only provide comfort for longer listening use, but it also looks elegant.
Truly unrivaled quality. It's value for money. You'll love the Sennheiser Over-Ear Headphones.
Key Features:
Over-ear
Open-back look
Impressive acoustic engineering
Specification:
Brand
Sennheiser
Model
HD 598
Weight
9.6 ounces
Pros
Lightweight
Compatible with any audio device
2 years international warranty
Need a good pair of headphones for your Netflix binging? Get the Ultrasone S-Logic Headphones. It features an impressive natural surround sound, resulting in a more life-like audio output. It also has wireless connectivity.
With its impressive surround sound feature, you can transform your laptop viewing experience to a more cinematic, grander one. In addition to Netflix binging, gamers will love these headphones as well. Following its exact sound reproduction, the Ultrasone S-Logic Headphones will make the gaming environment seem like a world that has come to life.
Want to enhance your aural experience? Get the Ultrasone S-Logic Headphones.
Key Features:
Wireless connection
Sound pressure level 96 dB
Closed-back design
Specification:
Brand
Ultrasone
Model
HFI-780
Weight
1.5 pounds
Pros
Deep and controlled bass
Clear mids and highs
Deep earcups
Cons
Pads can wear off after a year
Want a good pair of headphones for your movie viewing? Need a good headset that truly captures the thumping beats from your favorite tracks? For high-quality sound precision and all-day comfort, there's only one brand that comes to mind. It's the Skullcandy Hesh 2 Bluetooth Wireless Over-Ear Headphones.
This pair of headphones features an unbeatable supreme sound quality. From natural-sounding vocals to powerful bass levels, from attacking high pitches to warm treble, this awesome headset has it all.
What's more, it has a rechargeable battery life of up to 15 hours. And designed for all-day comfort, it features synthetic leather ear cushions. Did we mention you can stream your music from a Bluetooth device? It has wireless connectivity, which allows you to move freely as you play your tracks.
Key Features:
15 hours rechargeable battery life
Wireless connectivity
Synthetic leather ear cushions
Specification:
Brand
Skullcandy
Model
S6HBGY-374
Weight
1.04 pounds
Pros
Has a microphone for calls
Ultra-durable headband
Over-ear
Cons
Too small for an over-ear design
Bass is not that strong
Comfort is an issue
For audiophiles, nothing beats headphones that provide raw sound quality with noise-canceling features. Imagine immersing yourself into your exclusive world. Nothing else exists; it's just you and the pleasing vibrations of sound. Enthralled by your music, you can lose yourself into the harmony and expression of emotions, all of which are embodied in your favorite songs.
There are a diverse array of headphones out there. The selection ranges from wireless operation headsets to over-ear studio monitor headphones. There are headphones that allow you to run with it or wear it during your workout. But most make for a perfect companion during your "me time."
It's easy to lose yourself with the wide assortment of headphones available in today's market. One moment you're adding items into the cart. Then the next thing you know, you went overboard with your budget. Does this sound familiar to you? Because it happened to us too.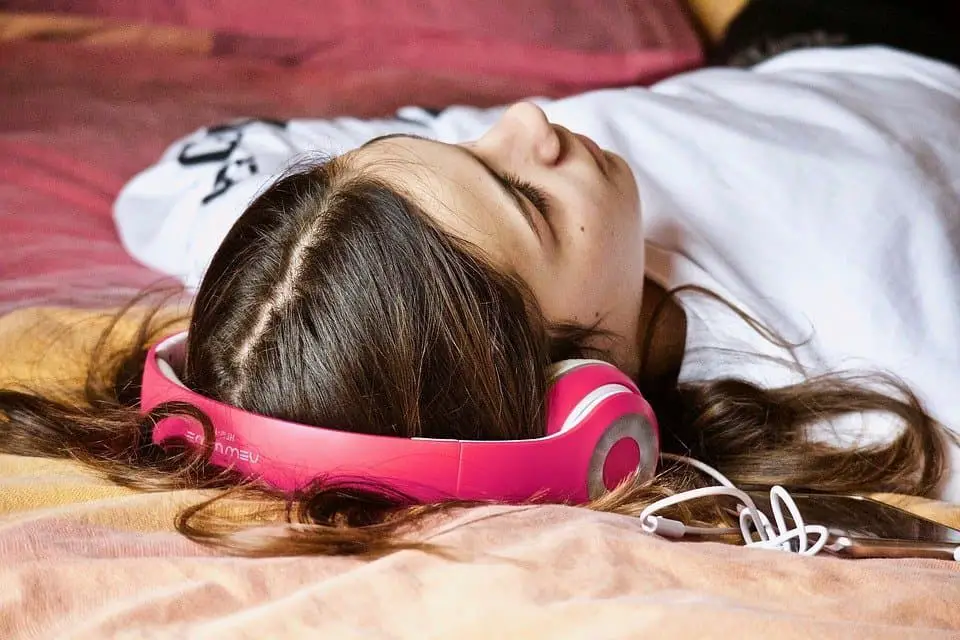 Key Considerations When Choosing Headphones
What features do you look for when choosing headphones? Do you simply stick to gadgets that offer optimum sound quality? Or is ergonomics also a crucial criterion? Would you consider the price? Or do you look into the other extra features before making a purchase?
We looked through customer reviews on Amazon and found three main considerations that consumers take into account.
Audio Performance: Most consumers want headsets that provide a full range of sonic output; whether it's clean music or aggressive, feisty sound.
Design and Comfort: Some like it over-ear; others like it as earbuds. The controlling factor over here is the level of comfort that is desirable to the individual consumer; whether the headphones will cause ear inflammation or create clamping pressure after prolonged use.
Additional Features: Having extra goodies won't hurt. Which is why music-listening devices that go an extra mile really attract consumers. Extra features like Bluetooth connectivity and wireless capabilities are a good selling point. So does having an enhanced bass boost functionality.
Searching for the Best Headphones?
Are you in the market for a solid pair of headphones? If you're like us, browsing through a gazillion of reviews can be time-consuming, if not tiresome. As much as possible, we don't want to do it. And we think so, should you? So why go through several websites? Don't you wish there was one website where you can get the latest information on the best headphones available today?
If you're looking for the best affordable headphones, then check out our selection right here. We've listed some of the best music-listening gadgets that are reasonably priced. And by that statement, we've set the wallet limit to $200. With this list, we hope to make your search as easy as possible.