Experts Discuss: Which Beauty Trends From The Past Make You Cringe Today?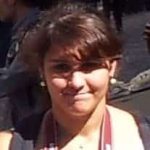 I bumped into an old school friend recently.
We got chatting and she congratulated me on having a beauty blog. She also couldn't wait to remind me about some of the most embarrassing beauty mistakes that I made when I was growing up!
We laughed so much, reliving all the dodgy fashion trends in our past.
From tight curly perms to super dark brown lip liner with sheer lipstick……. what was that all about?!
Choker necklaces, super thin eyebrows, stripy thick highlights, bandana's..
I will leave it at that but you see it's not a pretty picture. I'm thankful that the hair & beauty industry has come such a long way since then.
I thought this would make an interesting article so I reach out to some of my favourite beauty experts to reveal their beauty faux pas.
Keep reading to find out what they told me.
Also what dodgy fashion did you follow but makes you cringe now? Feel free to leave a comment as I would love to read it!
Tamira Alison
Blog: www.theguiltygirl.com
Twitter: @tamirasays
Facebook: TheGuiltyGirl
Tamira is a self confessed makeup addict from the UK. She provides her stylish take on beauty and makeup, along with a little mindful guidance.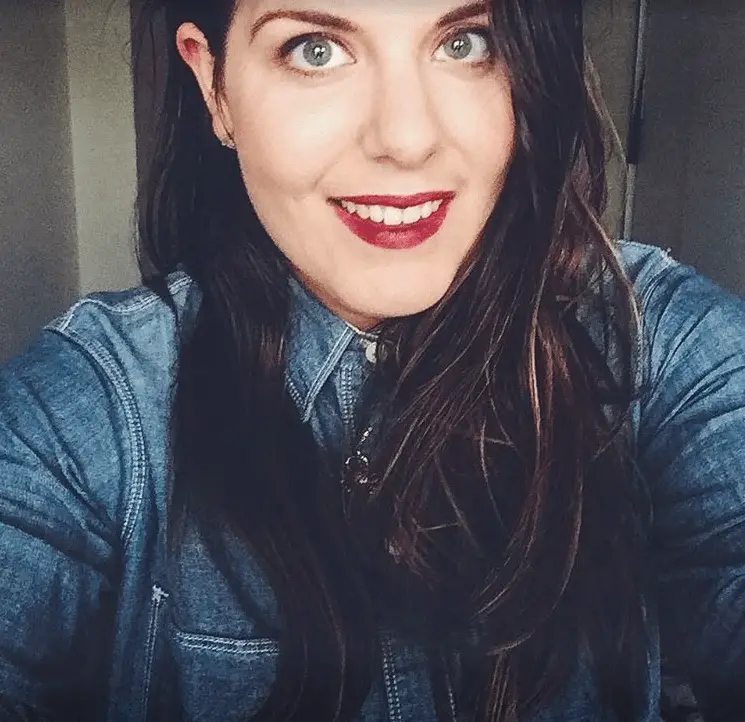 "I think a trend I definitely followed and that makes me die a little inside when I look back on it now is hair mascara! These were exactly how they sound – wands of mascara that were coloured, usually metallic blues and reds and golds, that you used to run through your hair to create stripes of colour – just awful! I ended up looking like a zebra, and the coloured goop that came off the wands was always so clumpy, it just used to sit on top of your head in patches.
Horrific. It was around the time the Spice Girls were at peak popularity, it was the 90s, everyone was into it… Yeah – not my finest hour!"
I think a trend I definitely followed and that makes me die a little inside when I look back on it now is hair mascara!
Click to Tweet
Janine Falcon
Janine is an award winning beauty superstar. She has been offering wonderful advice to her thousands of blog readers since 2008. This former magazine beauty editor is also a freelance makeup artist catering to women of all ages.
Blog: imabeautygeek.com
Twitter: @BEAUTYGEEKS
Facebook: BEAUTYGEEKS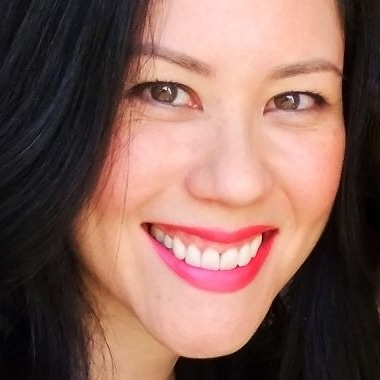 "When it comes to past beauty trends, there are only a few that really bother me. The first is still in its waning days, and really, there is a positive that comes out of the craziness we know as Instagram contouring and strobing.
Contouring and strobing (née highlighting) are techniques; the exaggerated looks that became Instagram Makeup turned them into trends.
I'm not a fan of heavy, mask-like makeup, and I hope the too-defined contour/strobing thing fades never to happen again.
(Related pet peeves: intense contouring and strobing on faces with naturally defined bone structure that doesn't need sculpting, and that silly dot of highlight on the tip of the nose.) But the result of having been such big "trends," is that what were almost exclusively professional makeup-artist tricks have become part of the everyday woman's repertoire – including mine.
The second past beauty trend I disliked is 80s makeup. That was tough. Fun, but it was all about loading the face up with bold colour so your makeup entered the room before you did. I prefer makeup that enhances and makes you look fresh and youthful; 80s makeup was more like a pile of icing on a teeny cupcake. The 1980s were actually my formative makeup years, but bright, paint-by-numbers eyeshadow to the brows + strong blush + loud lips was never my look. The revival we're seeing now isn't so bad, though, thanks to better textures and more modern techniques. Still, not my look.
Third is that deadening dark brown lip from the 90s. It's the opposite of fresh and youthful. Sure, the right deep shade can look fabulously dramatic and edgy and editorial, but it's tricky to pull off without draining the life from your face.
Fourth, and the worst past trend: skinny brows. For some of us, there was no coming back from that because brow hair does not always re-grow. I know from experience; I over-tweezed just once, when I was 20, and that was it. Too-thin brows for life. *sigh* Of course, because I prefer a more natural look, I cringe at today's solid, overdrawn Instagram brow, but at least fewer people are yanking those poor little hairs out now. Fuller natural brows make the face look younger and provide a better frame, too. The smart woman is one who listened as a tween or teen when Mum (or a beauty-expert Auntie) said "don't you touch those brows!"
Fuller natural brows make the face look younger and provide a better frame, too.
Click to Tweet
Carol Hayes
Carol, a talent agent, counts celebrities like Gok Wan and Arlene Phillips among her clients. A legend in the fashion industry, Carol is known for her incredible work ethic and impeccable eye for detail. When asked "what beauty trends from past make her cringe today"  she kept her answer brief and to the point.
Blog: carolhayesmanagement.co.uk
Twitter: @carolhayesmgmt
Facebook: CarolHayesManagment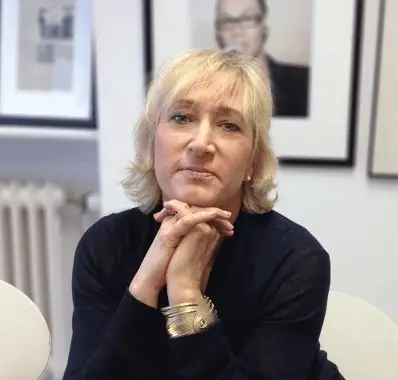 "A couple of thoughts come to mind , the perm, which I did have done, I always wanted curly hair but when I realised mydream, BIG DISAPPOINTMENT.
Blue Eyeshadow, should be locked up never tried it myself."
Blue Eyeshadow should be locked up and never tried!
Click to Tweet
Gemma Rimmington
Gemma is an award winning UK based freelance Makeup Artist who has a wide range of skills including Bridal, Trend, Red Carpet, Special FX (SFX) and Creative. Gemma is incredibly gifted and is known for making miracles happen.
Blog: gemmarimmingtonmakeup.com/
Twitter: @GemmaRimMUA
Facebook: gemmarimmingtonmakeupmua
"The late 90's and early 2000's was a time of "style experimentation" for me. There are several style faux pas that make me cringe and I often wonder how I ever managed to get a boyfriend!
The first being my fringe. FRINGE-GATE! I love my fringe, I hate my fringe, I love my fringe, I hate my fringe.
As I always had long straight hair and the only thing that used to make it interesting was a blunt fringe.
As soon as I got it cut in, it looked fabulous… but when it got a bit long I started tonging it under. The tonging turned in to a crunchy fringe… set in place with Salon Selectives gel spray. The crunchy fringe stayed for a long time… it was so crunchy it would scratch my face when the wind blew!
Then there was blue eyeshadow. A mistake many made I'm sure. The bluer the better. Teamed up with a peach blusher and a pink tinted lip balm. Again, how was I not single??
Lastly, the Spice Girls ignited a love affair for me with glitter makeup. Around the "Too Much" era they started using glitter on their eyes… I loved it! Sporty Spice always nailed this look (or so I thought) so I replicated this makeup with a cheap glitter gel on my eyes which was more gel than glitter and I would always finish this look off with a good amount glitter spray in my hair and on my shoulders. I'm not even sure the Spice Girls did this – I guess I was winging it – adding my own style to the whole look. I use the term "style" loosely.
The youth of today have no idea how good they've got it with access to YouTube tutorials etc. I had to wear my mistakes in order to learn from it. I do cringe but also love reminiscing of those times! I probably wouldn't change them!"
The youth of today have no idea how good they've got it with access to Youtube tutorials etc, I had to wear my mistakes to learn from them.