5 Best Lighted Makeup Mirrors – 2019 Review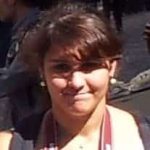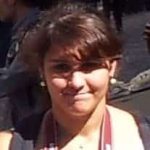 One incredibly important lesson makeup lovers quickly learn is that lighting is everything. You might have heard celebrities and influencers rave on and on about getting the perfect lighting for photos and videos. However, did you know that lighting is also vital for applying makeup properly?
No matter how many high-quality makeup and beauty tools you have on your vanity table, and no matter how much you pride yourself on your makeup skills, if you have terrible lighting to work with, the chances are that your makeup won't look as flawless and on point as you initially thought. If your room's lighting is dim, you'll miss some crucial spots on your face. Once you realize this, it'll be too little too late.
Natural light is essential in blending your makeup the way you intend it. Your makeup look won't look natural if the lighting you're working with is too bright, too dim, or too inconsistent. Obviously, the best lighting for applying makeup perfectly has natural daylight as your main light source. The sun's rays give you the most accurate reflection of your look.
Unfortunately, working with fresh sunlight poses a lot of complications too. Mainly, too much exposure to natural sunlight can lead to skin damage and, more practically, it's generally uncomfortable (and in some instances, nearly impossible) to do your makeup under the sun. So what can you do then?
The Best Lighted Makeup Mirrors
First up we have a top of the line wall-mounted lighted makeup mirror that can reach up to 10x magnification. This incredible mirror can be fitted on any flat surface, whether it's in your bathroom or in your bedroom. With this mirror, you can get a close look at your pores and other blemishes so you'll be able to hide them with your makeup expertly.
If you're worried about plugging this lighted makeup mirror, rest assured that its 14 LED lights are battery operated. It even has 360 rotation so you can adjust it however you want.
Key Features:
Natural daylight LED
10x magnifying mirror
360 degrees rotation
Specification:
Brand
Kedsum
Model
Adjustable LED Makeup Mirror
Weight
8.6 ounces
Pros
With locking suction cup
Cordless and portable
Cons
Only one-sided
Suction needs to be replaced every month
Battery operated only
You are looking for a mirror that also doubles as a makeup organizer? Artifi Lighted Makeup Mirror might just be for you. Not only is this makeup mirror professional-grade, but it's also got a practical storage area where you can keep your essential makeup products and brushes. What's more is that its brightness is adjustable so you can set it lighter or darker, depending on the time of day you're applying your makeup.
If you think that's all this lighted makeup mirror has to offer, think again. Artifi comes with a little pull-out magnifying mirror for more delicate makeup applications.
Key Features:
Natural Daylight LED lights
10x magnification pull out mirror
180 degrees rotation
Specification:
Brand
Artifi
Model
Lighted Makeup Mirror
Weight
3.2 pounds
Pros
Has a 5-compartment organizer base
Both USB or battery operated
Brightness can be set to light or dark
Cons
Shuts off automatically every 15 minutes
Design-wise, Conair is by far the sleekest and most attractive. It's so simple yet so elegant – great for your bathroom or your vanity. The halo lighting can really help you make your makeup look natural and perfect. Plus, if you put this Conair mirror in your bathroom, it has a fog-free viewing option which makes it easier for you to use it after a hot shower.
Conair has two magnification levels, 1x and 7x, and can rotate 360 degrees. If you're tight on space, this lighted makeup mirror is definitely for you.
Key Features:
Has a fog-free option
2 magnification levels
360 degree rotations
Specification:
Brand
Conair
Model
Oval Double-Sided Lighted Makeup Mirror
Weight
3 pounds
Pros
Double sided mirror
Halo lighting
On/Off line cord switch
Cons
Some say that it has poor lighting
Bulb needs to replaced after a few months
If you really want to go all out, you'll want to check out this beast of a lighted makeup mirror. For starters, ReignCharm has five lighting options: warm light, sunlight, light transition, and (get ready for it) strobe light. Basically, this makeup mirror will make your makeup routine ten times more fun. Its 25-inch high and 26-inch wide mirror will also ensure that you've got more than enough room to see your handiwork in progress. And if the lighting and mirror weren't enough, this mirror also has Bluetooth speakers so you can jam to your favorite songs while putting your face together.
Naturally, a lighted makeup mirror of this caliber is going to be a lot pricier than most mirrors but, rest assured, and it's so worth shelling out a couple of hundred dollars.
Key Features:
Bluetooth dual audio speakers
Dual USB charging ports
Lighting system has 6 settings
Specification:
Brand
ReignCharm
Model
6-Smart LED Light Hollywood Vanity Mirror
Weight
25 pounds
Pros
Touch screen controls
Mounting kit included
Cons
Some reports of light not working
Lastly, we have a compact lighted makeup mirror that's an absolute must-have if you're a frequent traveler. Terresa Lighted Travel Makeup Mirror is a folding mirror that you can take anywhere and use any time. It's got two mirrors, a 1x side for regular cosmetic use and a 7x side for closer touch-ups.
You'll fall in love with this little mirror not just because it's so convenient but also because it does its job despite its shape. The light this mirror emits is bright enough for you to use but not so bright that you'll get distracted.
Key Features:
Two-sided mirrors
1x/7x magnification
Portable battery
Specification:
Brand
Terresa
Model
Lighted Travel Makeup Mirror
Weight
7 ounces
Pros
Lightweight for travel
Natural LED light
Up to 50,000 hours
Why You Need to Invest in Lighted Makeup Mirrors
If you're like most people, you do your makeup in your bathroom or in your bedroom. Bathroom lighting, as noted by most makeup artists, typically have a yellow tint which will not do you any favors while you're applying makeup. Bedrooms, on the other hand, often have windows which bring in the light that illuminate only a portion of your face which will make you use more product on one side than the other.
Ask any trained makeup artist, and they'll tell you how much a lighted makeup mirror can save your hide. Here are just a couple of reasons why a lighted makeup mirror is a must-have in any makeup lover's bathroom:
Perfect Lighting and Color
First things first: lighted makeup mirrors can closely resemble the color spectrum of sunlight while, at the same time, distributes it evenly across your face. A well-lighted makeup mirror can create what is known as cross-illumination, light at all sides of your face, so no side or area of your face is too exposed or dimly lit.
With such even lighting, you'll be able to blend your makeup seamlessly on your face. You'll also be able to get the right shades of eyeshadow or other product that can perfectly match your outfit. There's no risk of applying too light or too dark makeup here.
The Right Shape and Size
How many times have you had to lean in awkwardly closer to your bathroom mirror just to get a good look at what you're doing? You have to struggle just to get in the right position and, if you're going for a full face of makeup, you'll probably have to spend at least an hour doing so. It's uncomfortable, to say the least. Extremely frustrating too.
Smaller and portable lighted makeup mirrors can make things so much easier for you. Unlike the mounted mirror in your bathroom, you can actually get a portable mirror closer to your face, even adjust it accordingly. Moreover, you can take the lighted mirror wherever it is better for you, say your living room or kitchen.
More Confidence in Your Makeup Look
Lastly, and most importantly, when you know that your makeup is perfect in all sides – your blush highlighting your cheekbones, your eyeshadow the perfect shade, and your concealer doing its job flawlessly – you'll feel so much more confident. You'll be fearless. You won't have to constantly worry about catching a glimpse of yourself in a better lit room and seeing streaks and missed spots. You won't be self-conscious all day because you know you've got everything covered.
Types of Lighted Makeup Mirror
As you may have already guessed, there are actually different types of lighted makeup mirrors available in the market. There isn't just a huge vanity mirror that you've likely seen in movies or shows so if you're not up for that kind of thing, don't you fret. Before you buy the best-lighted makeup mirror for you, you need to learn more about the different types you can get.
Wall-Mounted
This is best for houses or rooms that are a little low on space since this type will fold essentially flat against the wall. This type of lighted makeup mirror can be kept out of the way when you don't need it but can slide around easily so you can position it exactly as you need it.
This type of lighted makeup mirror is also the most customizable one and have an exceptionally designer look. If you're keen on personalizing your makeup mirror, this type is for you.
It shouldn't come as a surprise that this type is usually the more expensive option. The lightbulbs needed for this are particularly pricey though considering how much use you'll be able to get out of them, they're definitely worth every penny.
Portable
This type of lighted makeup mirror is designed to sit on your vanity, desk, or counter. Of all three types, this mirror is the most common since it's the most practical one. Although portable makeup mirror comes in many shapes and sizes, the one thing that they have in common is that they are not meant to take up too much space. You can easily find the right size for your room.
Plus one of the best things about portable lighted makeup mirrors is that you can take them anywhere you need without much hassle.
Compact
If you're a makeup lover that's constantly on-the-go or if you simply want to check on your makeup in the middle of the day, you're going to love a compact lighted makeup mirror. You can tuck them in your pocket or in your purse, ready to use whenever the situation calls for it.
A compact type of makeup mirror is great to have for spur of the moment date nights or if you're running late and can't apply your everyday look at home. You'll get more out of this mirror than on any mirror that comes with your powders, eyeshadows, and other makeup essentials.
Word of advice though: choose a compact that's durable and reliable enough to keep in your makeup bag at all times. Most likely it will get bounced around frequently, and you don't want a compact lighted makeup mirror that can't survive your daily hustle.
Lighted Makeup Mirror Magnifications
Let's briefly discuss the different numbers you'll come across when you're searching for the best-lighted makeup mirror. What these numbers indicate is the magnification level of the mirror.
In most lighted makeup mirrors, you get two mirrors: the normal lighted mirror and the magnified mirror. The first side distributes even light across your face and helps you apply your makeup perfectly while the other one shows your face in close up and helps you with the finer aspects of your makeup application as well as tweezing your eyebrows.
Typically, makeup mirrors can magnify up to 5x, but you have other options too. Depending on your personal preference or specific need, you can get a higher magnification like 7x or a lower one like 3x. Interestingly enough, there are actually lighted makeup mirrors that have 20x magnification. Talk about needing a close-up!
Whether you're tired of always having to squint at your reflection when doing your makeup or if you just want a certain precision when it comes to your makeup look, choosing the right magnification level is extremely important.