12 Best Sock Gifts for Men in 2019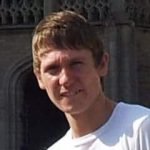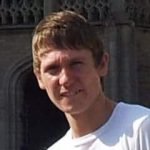 Bombas, Gold Toe, Pantherella, these are just few of the many brands of socks preferred by men nowadays. In choosing the best socks, you usually consider the occasion, the quality, and of course, its ability to keep your feet dry the whole time. Check out our list so you can finally decide on that pair of socks you've been wanting to have.
12 Best Sock Gifts for Men in 2019
The word "Bombas" was derived from the Latin word for bumblebee. It's a company that manufactures socks for men, women, and kids. They donate a pair to the homeless community every time a pair is purchased. They create their products using high-quality materials with antimicrobial properties.
They offer a variety of sock lengths for men: no show, ankle, quarter, and calf. These are categorized into four uses:
Casual – Merino Wool, Lightweight Crew, Cushioned, Marls, and Originals
Dress & Office – Lightweight Crew, Marls, Donegal, Dress Solids
Gym, Athletic, & Sport – Marled, Solids, University, Rugby, Solids, Running, Originals, Americanos
Ski – Performance ski and snowboard socks with cushion, airflow vent, and Invisitoe technology
Key Features:
Extra long staple cotton
Performance footbed
Blister Tab
Pros
Donations are given in every purchase
High quality materials and antimicrobial properties
Available in variety of lengths and uses
Cons
Pricier than average athlete-leisure socks
Gold toe is one of the favorites of men as seen in the customer reviews in Amazon. They offer 3 types of socks for men:
Dress socks
Fashion socks
Athletic socks
These are offered in different styles, as well:
Crew
Mid-calf
Over the calf
They come in different colors and patterns too. You can also buy them in threes if you like.
Key Features:
Lightweight design
Selective cushioning
Moisture management
Pros
Wide variety of socks for different occasions
Available in different lengths
Affordable
Cons
Some say it appears uncomfortable than expected
Smartwool is a VF brand. They offer other types of clothing aside from socks. But since we're looking for the best socks for men, here's a list of the sock categories they offer:
Performance socks
Casual socks
Dress socks
Premium socks
Calf sleeves
Compression
They sell them in different sock heights: crew, over the calf, mini, micro, low cut, mid crew, and hidden. They even categorize them per activity: travel, hike, ski, snowboard, training, fish or hunt, run, bike, and nordic. Plus you can specify the cushion you want: ultra light cushion, medium cushion, light cushion, light elite cushion, heavy cushion, extra heavy cushion, light elite shin & foot, light shin & foot, and medium shin & foot.
Key Features:
Merino Wool
Elite fit
Seamless Toe
Pros
Customized for every outdoor activity
Gender-specific fit
Lightweight
Cons
Compression socks can be challenging to put on and off
Wears out after several washing
"No strings. No conditions. For life." They still make every pair in Northfield, Vermont, USA. Darn Tough don't outsource because they believe that manufacturing their products in the Sock Capital of the World makes them the world's best all-weather performance socks. Their yarns come from America and around the globe. And as mentioned in their website, their Merino wool improves the comfort and durability for outdoor enthusiasts.
Darn Tough is a family business. They are close to 40 years in knitting socks in the Green Mountains of Vermont.  They are three generations strong and they all know how to make socks. And as they say, it runs in the blood.
Key Features:
High-quality raw material
High-density knitting techniques
Excellent thermal properties
Specification:
Brand
List Item
Model
List Item
Weight
List Item
Pros
Perfect for extreme outdoor activities
Extreme durability
Made of Merino wool
Cons
Pricey
Should be hang dried
Needs more neutral colors
Franz Falke-Rohen founded his own knitting mill in 1895. Then in 2008, they added Burlington in their already prestigious sock catalogue. They have their own identity as they firmly believe in their visions of modern living and aesthetics. In short, they believe in their daydreams. The tagline of FALKE is: "Quality for quality's sake!" And they have been working for more than a hundred years because of their passion to achieve perfection.
Here's a list of fabric they use to manufacture their socks:
Angora
Lamb's wool
Artificial fiber
Virgin wool
Cashmere
Wool
Cotton
Key Features:
Separately designed for different occasions and activities
Variety of the finest materials
Anatomically shaped for left and right foot
Pros
Variety of choices for fabrics used
Preshrunk
Lightweight
Cons
Pricey
Should be air dried only
Pantherella started manufacturing in 1937. From the very start, they already claimed the title of maker of fine English socks. They use both modern machinery and traditional techniques and processes. Every pair is crafted by their skilled craftsmen. Their website offer the following guides to help you choose the best pair of socks you need:
Key Features:
Finest English socks
Best yarns
Signature hand-linked seams
Pros
For everyday use
Lightweight
Cons
Sizing is big
Some say that covering for calves are loose
Designed in Vancouver, Canada, Mr. Gray is a Textile Footwear line for creative pioneers. All their socks are made on small batch machines so they can put their intricate details and craft them with precision. One of the features of their socks is that they are seamless because they used the hand toe linking technique, which gives the wearer an invisible-feeling quality. Plus  Mr. Gray's signature invisible socks come with silicone grips on heels to prevent the sock from slipping off while on the run. #againstthegrain
Key Features:
Excellent Invisible socks
Hand toe linking technique
Silicon grips on heels
Pros
Intricate details
Lightweight materials
Perfect for casual wear
Cons
Silicon grips wear off after several washing
Among all the brands mentioned here, I bet this is the one that doesn't need that much of an advertisement nor introduction. Nike is one of the top shoe brands in the world. But did you know that they also manufacture really good socks? And being a famous sports brand, they categorize their socks according to the sports you love to play: lifestyle, running, basketball, football, soccer, training & gym, skateboarding, baseball or softball, track & field, lacrosse, and volleyball.
Key Features:
Crew sock design
Dri-FIT technology
Perfect ventilation
Pros
Categorized by sport use
Extra padding to prevent blistering
Excellent moisture management
Cons
Not for casual use because of the thickness
American Trench socks are knit in Pennsylvania and North Carolina. Their socks have these types:
Silver
Boot Socks
Casual
Wear to work
Different kinds of socks have different fabric, fit, and factory. All significant details are mentioned in their website so it would make your sock shopping easier. Plus they offer free shipping and returns on all US orders. They also got an instagram account that you can follow so you will be updated whenever they manufacture new sock styles.
Key Features:
Unique fabric blend
Perfect for warm weather wear
Fun blends of colors
Pros
Lightweight and breathable
Lighter colors perfect for summer
Cons
Some say that the knits should be made a little bit softer
No individual sizing
Limited color available for over-the-calf socks
As a True Blue Guarantee, Brooks is offering people to take their socks for a 90-day trial run. If the customers are not 100% satisfied, they can return the items for free. Some of their sports socks are treated to minimize bad odor. Others are made with DriLayer® Glide yarn, which prevents moisture and lessens abrasions, providing maximum ventilation. Many, if not all, customers highly recommend this brand of socks because of the quality, the fit, and the thickness.
Key Features:
90-day trial run
High performance running socks
Compression socks
Pros
Prevents moisture
Excellent ventilation
Best for running
Odin seeks to provide high standard of performance in how they deliver their products. They specialize in layer wear that are made of high-quality materials that ensure the best body temperature in all conditions.
Pros
Highlight layer wear to help in all weather conditions
Hanes has been there since 1901. It's synonymous to the word "comfort". And like other sock brands, they offer sock styles that most men love. They got crew, no show, low cut, ankle, over the calf, and quarter. Most come in soft and/or comfy fabrics. No wonder, they are still a top brand in America.
Key Features:
Comfortable
Comes in different lengths
Pros
Comes in neutral colors
Affordable
Socks are generally worn under shoes, be they sport shoes (usually white-colored socks) or dress shoes (usually dark-colored socks). One of the main roles of socks is absorbing sweat from the feet, as they are the parts of the body that produce the most amount of sweat. In cold places, socks are usually made from wool so they can insulate the feet and reduce the risk of frostbite.
Leather or animal hair was usually the materials used to make socks in the early days.  Then people started using machines to knit them back in the late 16th century. After 1800, machine knitting became the method preferred.
Another role of socks is using them to make a fashion statement. This kind of socks usually come in different shapes and colors. Nowadays, people are more concerned about how they look. They choose socks that match their shoes, and of course, their outfit. And yes, OOTD or Outfit Of The Day sometimes include socks.
Aside from the style, men also check the other features of socks. They check how breathable the material is. Some like them thin, some like them thick. They also compare the durability and elasticity. Socks made from low-quality materials easily lose their elasticity.
Below is a checklist to make sure you buy the best pair of socks:
Style
The style is one of the top things we consider when buying socks. It depends on which shoes we are wearing them with. For boat shoes, men usually wear no-show socks. For tennis shoes, it's the low-cut sports socks they prefer. Knee-length socks often go with suits. But ankle-dress (or mid-calf socks) are what most men wear in general.
Fit
Most of us think that the sizes of socks are flexible because socks are mostly stretchable. It's partly true but it is better to have the right fit for your feet than to suffer folding the edges of socks if they are too long or pulling them up a couple of times when they are quite short. One size DOES NOT fit all. People with the same foot length have different foot widths. Therefore, make sure you know the real size of your feet and the sock size that fits just right.
Material
Cotton is usually preferred because it can regulate temperature. This is a great choice for those who love sports because it is lightweight. It is also affordable and can be blended to manufacture good-quality and comfy socks.
Cashmere and Silk are luxurious kinds. These are only used for special occasions. They are not for everyday use. Men who often go to black-tie or formal events have a collection of these. Take note though that Cashmere is a luxury it is not that pricey.
Wool is famous because of its ability to keep the feet cool during hot summers. And it does the opposite as well during the cold seasons by keeping the feet warm. Similar to cotton, it can be blended with other fibers to strengthen it and make it more durable. It's a tad bit more expensive than cotton though.
Synthetics are the less preferred material but they are important too especially if you are a sports lover. These socks are not so effective in preventing sweaty feet but they are lightweight and resilient, which make them a favorite of soccer and football players.
Stitching
Hand-linked toes are now a fab these days. If you do not know this term yet, read on. A sock has two main parts, the toe, and the body. These parts need to be stitched together and the most common method is to use a machine. This conventional method can rub and irritate the feet. On the other hand, a sock that has hand-linked toes are "seamless". It has a more comfortable fit because the parts are stitched together using a machine that is guided by a skilled worker. The process is too dragging as it requires precise craftsmanship to match the parts to make sure it is absolutely smooth and flat.
Price
But of course, many people still look at the price tag, not to check if they can afford it, but perhaps because they want to confirm if the quality is worth what they are paying for. Checking the price is on this list also because many products are known to have good quality if they belong to the average to above average price range for that product. And socks are not an exception.
Parting Words
Socks are barely noticeable but they are as important as your underpants. So make sure you choose to wear the right one on the right occasion. Don't forget to share your ideas with your friends, as well. They might be struggling in finding the right pair too.