RC Cars: Basic and Important Things You Need to Know for 2019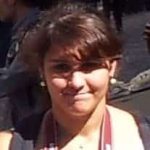 Remote-controlled toys have been around for years, but they still dominate the market because they are products that add fun and excitement to the lives of both adults and children. You can find RC cars, boats, helicopters, airplanes, and more. Amongst those given above, cars are the ones that are more appreciated by most people because all they need is a ground surface for them to be played. They can also be played indoors and outdoors depending on the design. Additionally, they are generally easily controlled by kids and adults.
Today, remote control cars are already equipped with a lot of simple and complicated features, which is owed to the advancement in technology. They no longer just move sideward, backward, and forward but can also climb, crawl, shoot toy bullets, and more. Hence, if you are a beginner or have been playing these toys but have not been introduced to modern designs, then, this article will help you a lot.
What is a Remote Control Vehicle?
RC car is the term given to the wide range of radio-controlled vehicles which happen to be battery or gas-powered models. These cars can easily be navigated from a distance with the use of specialized transmitters and remote controls.
Take Your First Steps in RC
What are the Types of RC Vehicles?
Based on Usability
In general, there are two types of RC vehicles based on their used namely toy-grade and hobby-grade models. As the name implies, toy-grade products are the ones that are affordable and designed for younger kids and short-term use. Meaning, they tend to come with parts and pieces that are not really replaceable, and once broken, you need to buy a new one. They also have limited speed levels and features since they are meant to entertain the younger generation and keep them busy.
On the other hand, hobby-grade remote control cars are those that come with spare parts, accessories for upgrading, advanced features, and more. That is simply because they are designed to be used by older kids or teenagers and adults. They can be part of your collection, used for racing competitions, etc.
Based on Power Source
When it comes to the type of source that powers the product, it comes in three varieties.
Electric RC Vehicles
Electrically operated RC vehicles are those that have motors that are powered with the help of a rechargeable battery or a number of batteries. The good thing about them is that you don't need to do any tuning—just simply switch them on and control them.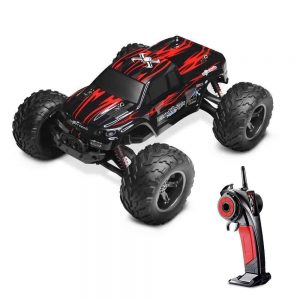 Pros
Perfect choice for those who are new to radio control cars as they are very easy to use.
There are no mechanical aspects you need to know and repairs are also very minimal.
Electric

RC radio control cars

only need to be repaired when they face chassis, diffusion, steering, and suspension-related issues.
They are quiet and can run anywhere and anytime without disturbing anyone around.
Cons
Their batteries need to be charged very frequently.
Most of them are very expensive.
Repair procedures are costly
Problems are very difficult to identify.
Here is a great example and a recommended product
Nitro RC Vehicles
Nitro RC vehicles are equipped with engines that can contain a specially manufactured fuel. The good thing is that they can be refilled with fuel anytime, which means that you can continuously play them.
Pros
A lot more fun to drive because they can be refilled anytime.
Great if you love tinkering
They have cool effects since they create noise.
Cons
Nitro fuel is very pricey and the longer you use the unit, the higher the fuel consumption
Their setup or assembly is complicated and can't be mastered easily by any beginner.
You should have complete knowledge about the car and its parts.
Nitro RC cars are not always as reliable as their electric counterparts.
They require a lot of maintenance.
You need to carry the required tools every time.
Produces a loud sound that may be disturbing for others
Check out the customer reviews here
Petrol RC Vehicles
As similar to nitro RC vehicles, these have engines that are can be loaded with fuel but of the petrol type, which is not suitable for kids. Nonetheless, they are one of a fifth larger than electric cars based on a standard scale.

Check out customer reviews here if you are interested in learning more about some of the best Petrol RC vehicles on the market or other radio controlled cars.
Choosing between an Electric Car and a Nitro Car
Based on Design
Street Vehicles
As the name implies, these cars are made for street rides. They offer the fastest speed on rough and smooth surfaces. However, they are not powerful enough.
Drift Vehicles
These are known for their tires or wheels that have great slide and grip capabilities. They are best used for exhibition shows or if you just love to watch cars that drift well.
Buggy Vehicles
They happen to be a form of off-road and on-road cars. They are considered as the second swiftest models when on road, but they go slow off road because of their lower wheelbases. This is a perfect choice when you are still undecided which RC vehicle you want or need to buy.
Truggy Vehicles
They are also crossovers such as buggies and give better performance offroad. They are ranked third when it comes to speed levels.
Trucks
These are your perfect choice if you are looking for monster-looking RCs. They have great off-road but poor on-road speed levels. They are also known for turning or spinning quickly, as well as for their capabilities to climb high slopes.
What are the Different Parts of an RC Vehicle?
The performance of each model of an RC vehicle is different because of the quality of the parts that are incorporated internally. Some of the most important parts that greatly affect such are listed and discussed below.
Electronic Speed Controls (ESCs)
These parts are usually incorporated in electric RC vehicles since they are responsible for managing the speed of the unit. Meaning, they help in analyzing how fast the motor will run. In a simpler term, they are the digital throttle determining the factor of the product.
Gears
The product's gear is responsible for determining the power and speed of the product. One type is the pinion gear which is small in size and is placed on the motor itself. On the other hand, a spur gear is a gigantic gear and needs to be interlocked to the motor. They are installed together and most manufacturer tinkers on their size ratio so that they can achieve the performance level that they want for the specific model.
If the pinion gear present is bigger than the spur gear, you will get a low gear ratio that results in low power and high top speed levels, and vice versa.
Suspension
The suspension is a spring that is placed outside the gear which prevents the RC unit from smashing into the ground. Additionally, there are pistons filled with oil within the springs in order to humidify them and prevent the RC vehicle from being bouncy off the track.
Servos
Servo is the part that activates the steering of the RC vehicle which receives an indicator from the remote control and moves the car's arm consequently.
Transmitters and Receivers
The transmitter (Tx) is a small item that is attached to the remote control and has a specific frequency and range. On the other hand, the receiver (Rx) is the small box with an antenna sticking out which helps in receiving and translating radio signals coming from the transmitter. They are the reasons why the RC vehicle can be navigated at certain distances.
How to Pick the Right RC Vehicle?
When choosing an RC vehicle, you must always consider your needs and wants. As mentioned earlier, there are models that are intended for on-road and off-road use. There are also those that can be used for playing or racing only and for both. Another important thing to consider when picking an RC vehicle is the age of the user.
You must also evaluate the materials that have been used in producing the unit. Additionally, you must also compare the speed level, radio-transmission range, and playtime duration.
What are the Top RC Vehicle Brands to Consider?
If you have been looking for RC vehicles, you should consider choosing from the following manufacturers since they are the ones that have been in the industry for a long time.
TRAXXAS
TRAXXAS is a company that is known for producing RC units that are fast, tough and durable. Although they do not require repair and maintenance in a short span of time, they are usually expensive.
Exceed
This company is popular for manufacturing some of the most affordable RC products. The problem with their units is that they require regular maintenance. Nonetheless, their performance is rated either good or excellent.
HPI
HPI is a company that is not so popular because their products are expensive. They are built with high-quality parts that do not require regular maintenance.
Tamiya
Tamiya is a company that is most recommended for individuals who want to buy mid-priced products that have superior quality and require less maintenance.
How to Determine if the Remote Control Vehicle Needs Repair?
If your remote control car happens to break down, getting it serviced by professionals and seeking expert advice are indeed the right choice. However, before you step out to visit your service provider, it is best to check your car once and find out if there is something minor which you can resolve.
Check the power switches
This may sound a little embarrassing, but it is indeed one of the most commonly faced issues with RC vehicles. Most of the time, you do not pay close attention to the power switches while operating your toy. So, if it fails to start, check if the on and off switches are working properly.
Change batteries or add fuel
In order to check if the unit has a problem and not the batteries, change them with fully charged ones. If they work, then, the batteries may need replacement or they were discharged. If the unit does not switch on, then call your provider or a technician.
If you are using nitro RC vehicles, try checking the fuel level by opening their respective gas tank. If there is fuel, try adding more or removing it and changing it with new oil. If it works, then the unit does not need any repair.
RC Car Ownership: Some Important Tips
The tires or wheels of RC vehicles are usually the ones that need replacement after some time. That is because they are the ones that have direct contact with the ground surface. Every time they are moved, the wheels will become thinner, and such will be faster if they are played on rough surfaces. Hence, it is advisable that you get extra sets of wheels so that you can easily replace them in case of overuse.
It is also advisable that you are equipped with tools like a screwdriver to tighten any loose screws, CA glue to stick parts that may come off when the unit hits something hard, and other similar items for quick and small repairs. Additionally, you must also always keep your RC vehicles clean before storing them. Likewise, for nitro-powered cars, you must empty the tank and electric ones, you must always turn it off and make sure that the battery is not at zero levels.
Another thing that you need to consider is that you must also purchase a storage box or bag for your RC vehicle. It will protect the unit from any forms of dust, moisture, and other things that may get inside the small internal parts. Some manufacturers are already producing special boxes or bags for their model cars.
Final Conclusion
Remote control cars are undeniably great products that can be used for recreational activities and professional competitions. They are also great collector's items and gifts for loved ones. Although buying a specific type of an RC car is of personal preference, we highly recommend the electrically operated ones since they can be easily handled by both novice and experienced owners. If you enjoyed this post you can check out a related post: Remote Controlled RC Trucks.