5 Best Headphones for Under 100 in 2019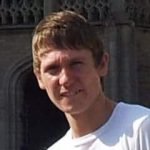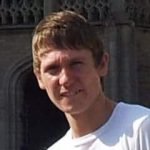 When picking a new set of headphones, what features do you take into consideration? Do you look for comfort? This criterion bears a heavyweight for audiophiles who spend hours engrossed on their audio or video. Or do you look for stellar audio quality? Perhaps headphones with Bluetooth and wireless capabilities too. If you're looking for excellent brands that don't burn a hole in your pocket, check out our selection. Here are our top picks on the best headphones for under 100.
OK, so you've decided to replace your old, worn-out headphones with new ones. But it's been a while since you've looked for best brands. So it's safe to say you're a newbie in the market for a good pair of headphones.
If you're like us, you'd probably choose a solid headset that's affordable; that is unless you're willing to skip grocery shopping for about a week or a month. But then again, you'll have to do the grunt work if you want to get the most bang (or sonic boom) for your buck.
Looking for the best headphones that are reasonably priced? With so many options to choose from, we understand it can be tough to make a definite choice. Rather than sending you on a wild goose chase, we've put together a list of our top picks. So close your Amazon tabs at the moment and settle in for our selection of the best headphones for under 100.
Yes, we picked 100 as the magic number. We took the liberty of setting the wallet limit and didn't go overboard. But in doing so, we didn't sacrifice quality in our picks. Hopefully ,you'll find what you like.
The Best Headphones for Under 100
If you're looking for a terrific blend of balanced sound output and classic style, you'll love Marshall Major II Bluetooth On-Ear Headphones. Marshall is a popular manufacturer of guitar amps. With these headphones, you can expect a touch of rock 'n roll.
Why should you pick the Marshall headset? This impressive product offers solid performance and maximum portability. More importantly, it delivers a wide range of the sound spectrum, complete with an imposing mid-range and low-end sound.
Key Features:
Wireless Headphone
Has an analog control knob
Mic and Remote
Specification:
Brand
Marshall
Model
04091378
Weight
7.8 ounces
Pros
Fully collapsible construction
Super soft ear cushions
30 hours of playtime in a single charge
Cons
A lot of replicas sold, one should be careful when buying online
Does not come with a case or pouch
At less than $100, the Grado Prestige Series delivers more bang and boom for your buck. You get the best sound quality and overall fidelity at a price point that doesn't burn a hole through your pockets.
What to expect with this one? Grado headphones are known for their retro look, backed by premium-quality construction and excellent value for money. Its vivid and clear sound quality will make you say you got your money's worth.
Key Features:
Retro look
Vented diaphragm
No resonant air chamber
Specification:
Brand
Grado
Model
SR80e
Weight
8.2 ounces
Pros
Larger ear cushions
Improved bass resonance
Offer clear and detailed sounds
Cons
No carrying case included
Foam pads apply a little pressure to edges of the ear
Open-back design lets noise in
What you get with the Sennheiser HD 280 Pro is a dynamic, closed-ear design that provides a warm, natural sound quality. The earcups are padded, so there's less sound leakage.
Why should you buy it? For less than 100 clams, you get rugged, durable construction and crystal clear sound, which is a favorite feature for many radio stations and recording studios. Don't let the awesome aesthetics fool you; these headphones can take a beating. This set can last you for many years; truly a workhorse.
Key Features:
Closed-ear headphones
Folding and rotating earcups
High ambient noise attenuation
Specification:
Brand
Sennheiser
Model
HD280PRO
Weight
1.28 pounds
Pros
Soft and comfortable earpads
Accurate, linear sound reproduction
No sound leakage
Cons
Bulky
Long heavy coiled cord
If forceful bass and punchy power is what you're looking for, get the Audio Technica ATH-M40X headphones. It's the weapon of choice for many hip-hop and electronic music lovers. With its robust low-end sound, it's truly awesome. Beat lovers will also love its durable over-ear design and smooth, natural sound quality.
Key Features:
Durable design
Accurate sound for the studio, live or DJ use
Excellent sound isolation
Specification:
Brand
Audio-technica
Model
AUD ATHM40X
Weight
8.3 ounces
Pros
Over-ear design
Swiveling earcups
Comfortable
Cons
No mic/remote
No Bluetooth connectivity
When you need earbuds while you break a sweat, get the Optoma NuForce BE Sport3 headphones. Runners, bikers, and gym rats love it for its simple, sweat-resistant design with around 10 hours of rechargeable battery life. This pair will carry you through your workouts.
Key Features:
Sweat resistant design
10 hours rechargeable battery life
Weather resistant
Specification:
Brand
Optoma
Model
BESPORT3-GUNMETAL
Weight
0.48 ounces
Pros
Wireless earphones
Bulletproof build
Incredible noise isolation
Cons
Choices of color can sometimes be an eyesore for some
Not noise canceling
Did not last longer than a few months
Key Considerations When Picking Headphones
But before we go into our top picks on the best headphones for under 100, we want to share a thing or two on what we learned about headphones. This brings us to the question: what do you look for in a solid pair of headphones?
After careful research and in-depth analysis, we have identified three key factors that consumers consider before buying a good pair of headphones. We learned that audio performance is the most important component that consumers look into.
From clean music to aggressive beats, a wise consumer would go for headphones that don't relinquish audio quality. Bassheads would want the thumping power while other music maniacs want the crisp sound to come through.
Another consideration is the extra features. For added convenience, having Bluetooth and wireless capabilities is something that many consumers appreciate. Perhaps an audio suite too; one that allows the user to adjust the tone, bass, and overall sound quality.
The third and last consideration is the design of the headphones. Comfort and functionality may vary with each design. What resonates more, however, is the comfort. This is especially true among audiophiles who look to wear their headphones over prolonged hours. Whether or not the clamping pressure results in ear inflammation or irritation is a question best determined by the comfort of the design that these headphones provide.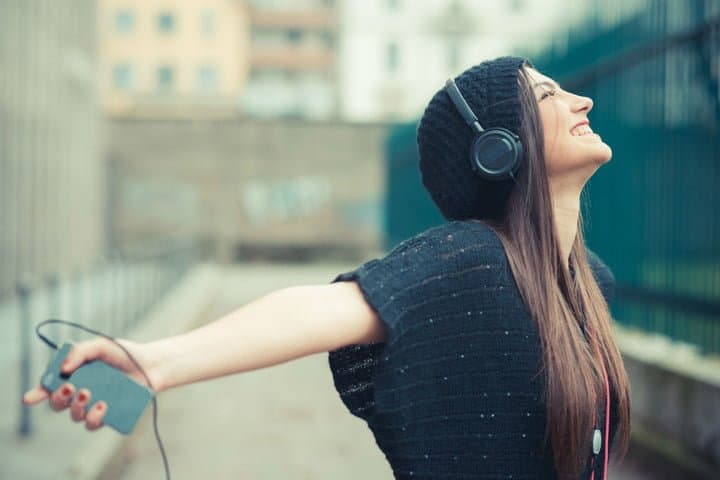 3 Types of Headphones Based on Design
On the matter of design, there are three main types of headphones. First, are the over-ear headphones. Their main distinct feature are the earcups that completely cover the ears. And because the ears are completely wrapped, this type of headphones ensures high-quality audio output with zero to minimal sound leakage. Their downside: they tend to by bulky and heavy.
The second type of design is the on-ear model. The earcups are a bit smaller compared to the over-ear design. As a result, the earcups tend to sit on the ears rather than completely cover them; hence, the sound leakage.
The third design is the in-ear model. Instead of earcups, you get earbuds. You simply insert them along the ear opening. The good thing about this design is that it's lighter and portable. They're a good option for audiophiles who are on-the-go. Perfect for jogging, biking, or hiking.
Our Top Picks for the Best Headphones for Under 100
Want more for less? Check out our selection on the best headphones for under 100. All our picks are value-packed. We made sure the sound quality, aesthetics, durability, and overall functionality are top-notch. So to avoid confusion between our picks and your choices, close your Amazon windows and tabs now.