What are must have music accessories?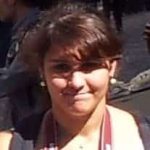 Are your days just unbearable when you can't spend time listening to your favorite songs on repeat? Do you believe the world is an infinitely better place when there is music playing? Does music run through your soul every minute of every day?
If you answered yes on any or all of the questions above, then you are a certified music lover!
Music is no doubt one of the most critical aspects of humanity. As one of the fine arts, music feeds the soul and gives color to our otherwise mundane lives. No matter where you go, no matter how different the cultures and traditions are, music almost always plays an integral role in a particular society. People have been passionate about making music and listening to music for as long as time itself. While music has evolved tremendously throughout the decades, one thing remains the same: music uplifts as much as it entertains. That is why it will live on long after the artist or the specific trend of music has passed.
Some people, however, love music more than others. And for people whose passions lie deep in music, nothing would be better than being able to listen to your faves all day, non-stop. Whether you are a casual enthusiast, a budding musician, or a professional performer, you will want and need to be able to get lost in your music. However, you can't just put your speakers on full volume. Well, you can, but people around you will likely get annoyed and implore you to turn it down.
So what is a music lover to do when he or she wants to get lost in his or her music without interruption for hours on end? Well, one option is looking for a hideaway where no one can disturb you, but not everyone can be so lucky as finding their hidden paradise.
The second and arguably more practical option is to get your hands on these absolute must-have music accessories. The handy gadgets we have listed here will change how you will experience music for the better. Musicians will be able to train their ear and hone their expertise and fans will have pure and unfettered enjoyment for hours.
8 Accessories Music Lovers Must Have
ME05 Earphones (Master and Dynamic)
Apparently, the first thing on this list is a music lover's best friend. Earphones are essential in this day and age. Even for casual music fans, a right earphone can go a long way. Not only are they super practical – they can fit in your pocket, extremely lightweight, and are easy to find anywhere – there is also a wide array of earphones to choose from. You can get low-cost earphones but what you pay is usually what you get – low-quality sound and easily breakable.
However, there are also really high-quality earphones that might be more on the pricier side but are so worth every penny. Master and Dynamic's ME05 earphones, for instance, is an excellent choice. They have all the advantages of your typical earphones but with high-end design. The sound clarity of this pair of earphones is impeccable and unrivaled. If you have always hated how cheap earphones distort your favorite song, you are definitely going to want to replace them with this pair.
The ME05 earphones also come with four different sized earbud tips so you will be able to find the pair that fits in your ears perfectly.
SIE2i Sport Headphones (Bose)
Of course, not everyone likes earphones, regardless of their quality. For some people, earphones are too uncomfortable and always seem to pop out of their ear at random moments. That is why others prefer headphones since they fit snugly in their ears.
A great example of a quality pair of headphones is the SIE2i Sport Headphones by Bose. Just as the name suggests, these headphones are great for really sporty people because of the way it is designed. The SIE2i's ear tips will stay in place even during strenuous activities. Plus they are resistant to sweat and weather due to its hydrophobic acoustic cloth. These bad boys will not be sliding off your ears, that is for sure.
If you love listening to music while working out, you definitely need to consider getting the SIE2i Sport Headphones. They are a bit more pricey than your average headphones though so that is a factor.
Affordable options
The truth is not everyone can shell out on music accessories. However, that does not mean that you can't get a quality pair of headphones at a lower cost. You can easily find headphones under $100 online.  And if you are on an even tighter budget and looking for something even more affordable, here are headphones under $50.
Bluetooth Wireless Headset (Srhythm)
For a truly immersive music experience, headsets are the best choice. They cover your ears nicely and stay in place much better than earphones or headphones. You will love this headset by Srhythm in particular.
Not only is this Srhythm headset wireless, have a comfortable and lightweight design, and have supreme quality sound, this headset is made with professional noise canceling technology. It reduces outside noise effectively so you can focus solely on your music.
This headset is a real gem even for non-music purposes. If you need to concentrate, but you are in a loud environment, put on this headset, and you are good.
What is even better about this headset by Srhythm is that it is quite affordable compared to other models.
Pryma Headset (Pryma)
If you are looking for a high-end headset with a simple but elegant design, Pryma has got you covered. Handmade by Italian artisans, the Pryma headset has upped the ante when it comes to stylish music accessories. Genuine leather, stainless steel, and aluminum ear cups, this headset is to die for.
But it does not just look good either. Sonus Faber themselves, high-end audiomakers engineered the Prymus headset. As a result, Pryma's sound quality is absolutely heavenly. Plus, the ear cups are designed to hold sound so you can turn up the volume without others hearing it through your headset.
Unsurprisingly, this headset comes at a cost – and what a price indeed! If you are looking for the best of the best and can spare no expense, this is the headset for you.
Bluez 2s Headphones (Aftershokz)
It can't be denied that listening to music with earphones or headphones for hours at a time is going to affect your hearing in the long run. This is especially true for people who listen to their music at top volume. You might love it, but your eardrums certainly do not.
That is precisely why this pair of headphones by Aftershokz is a game changer. The Bluez 2s is not your ordinary headphones. This music accessory is much more high tech than the previous ones on this list since the Bluez 2s delivers sound not through your ears but through your cheekbones.
This pair of headphones rely on bone conduction technology, so you do not have to put them in your ears. You will be surprised at how clear the audio is with these headphones on. It is loud but not precisely blaring. People have described it as listening to music from a speaker that only you can hear.
What makes these pair of headphones really great is that you can enjoy listening to music without completely tuning out everything else. You can still hear outside noise so you will be aware of what is going on around you. This is perfect technology for people who love listening to music but need to pay attention to a specific task as well.
Dragonfly DAC (Audioquest)
A lot of people do not realize it, but when you listen to digital music on a standard headphone jack without a DAC (digital-to-analog converter), the music quality is really quite low.
While it is true that every device (computer, tablet, smartphone) has a built-in DAC, but they are usually not as good as a separate DAC. This Dragonfly by Audioquest is a small and lightweight DAC that really knows how to pack a punch. You may not notice the difference at first but once you stop using Dragonfly music will never sound the same ever again.
The Dragonfly improves the quality of sound like no other. For music lovers who are very particular with sound design, you might want to get your hands on this glorious piece of tech.
Multi Headphone Splitter
Lastly, we have this relatively low-tech gadget that can let you share your music experience with your friends and family. A multi-headphone splitter allows you to connect several headphones at one source. This music accessory is ideal to use during flights or other scenarios where it is not advised to use speakers.
Besides sharing your music, this multi-headphone splitter can also let you mix music by connecting more than one device. You can mix and also fade in using the controls of your music player. Moreover, this headphone splitter works with portable DVD players too.
Most multi headphone splitters come at a low cost. They are affordable and extremely lightweight, so you have no reason not to get your own. After all, the only thing that is better than listening to music by yourself is listening to music with the people you love.