What to Wear to a Concert – Women's Guide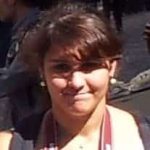 For a lot of people, the highlight of any good year would have to be the concert or music festival they have been looking forward to for months. Regardless of the season, concerts are an absolute must-go-to for music lovers. However, if you have never attended a concert or just want to dress to impress this time around, you are going to want to know what is the perfect outfit to wear.
You can wear just about anything you want for a concert, that much is obvious. Shirt and jeans are fine but do you really want to dress so plainly and like everybody else? More elaborate wardrobes are also, technically, acceptable but you will be drawing stares that are not with awe but with ridicule.
There is no strict dress code in concerts or music fests but, if you want to stand out from the crowd, you will want to keep on reading this article for some direction. Whether you are going to a summer concert, a pop concert, a winter concert, or even a music festival, we have got some excellent, practical tips for you to live by if you want to dress appropriately and dress fashionably for a night of fun and excitement.
Dressing Right for the Season
It is clear that the first thing you need to consider before you choose the perfect concert outfit is the season the concert is held on. Will it be warm? Cold? Humid? Dry? Even if the concert is held indoors with air conditioners or heaters, you still need to factor in the weather outside so you will not have anything to worry about before and after the concert. Here are just a few quick tips on what is advisable to wear each season. This guide outlines some great options to ensure your teeth look beautiful and clean, you can check out apargard toothpaste specifically.
Summer
Probably everyone's favorite season to go to a concert. It is warm. Everyone is more carefree, and you can wear just about any cute summer attires all day long. Floral dresses, for instance, are a solid choice. You will look dainty and playful, and you will keep cool all throughout the day. If you are not a summer dress type of gal, chino shorts paired with a cool top (like off-the-shoulder top or a short sleeve button up) are great too. Basically, any get-up that exudes that adventurous and sunny vibe is ideal to wear during a summer concert. This is always a good time to make sure your makeup is on point!
Spring
It gets a little bit chilly during spring, so you need to dress accordingly. Lucky for you, this also means that you have more options and more opportunities to accessorize with something more daring. A typical shirt and jeans can be enhanced with a leather jacket for that simple but rugged look. Little black dresses paired with sneakers instead of heels are also an option, especially if you prefer dresses during warmer seasons. It is generally advised for you to bring a jacket with you during spring concerts, whether it is a stylish shaggy jacket, a cool bomber jacket, or a simple denim jacket.
Fall
At this point, you can't wear cute shorts or flirty dresses anymore. It is time to start bundling up because the air is much cooler. However, that does not mean that you have to sacrifice style for comfort. Boots are great to wear during fall concerts. Not only are they edgy and trendy, but they also keep your feet warm all night. Cardigans are also perfect for this season. You might think that they are a bit too old-fashioned or casual, but if you layer it over a fancy top and pair it with the right pants, you will look cool and chic. If you want something more out there, leather jackets never run out of style. Moreover, if you are more of a casual type of dresser, you can never go wrong with the perfect hoodie either.
Winter
Now for the real challenge. What is absolutely essential here is you dress to keep yourself warm and cozy. However, you also need to look good and fashionable. Chunky sweaters might seem a tad bland by themselves, but you can easily dress it up with a mini skirt or leggings for that cute but tough look. Make sure you wear warm shoes and socks though. Over-the-knee boots are always in fashion during winter and are the perfect pair for skirts or shorts. Coats and beanies are also go-to fashion trends during the colder months.
Genre Appropriate Outfits
While it is important to note the season and weather the concert is held, you should also consider the type of concert you are going to in choosing your perfect outfit. Certain music genres have a specific sense of aesthetic. You can personalize the aesthetic to fit your style, but you still need to follow the general vibe of the genre lest you stick out like a sore thumb during the concert. Sticking out and standing out is not the same thing, keep in mind.
To give you a general idea of the fashion vibe of specific genres, here are a few tips to consider.
Rock
In any type of rock concerts – light rock, punk rock, alternative rock, etc. – your outfit needs to exude a mix of edgy and cool but also relaxed like you are not trying too hard. Rock concerts are intense, and you will be headbanging, moshing, and screaming all throughout the night, so it is ideal to wear something simple and comfortable too. Nothing too fancy or elaborate. Anything black is a safe bet in these concerts. Whether it is a black top, black jeans, or black dress. Pair it with a leather jacket, and you are good to go. Sneakers and boots (or mainly any footwear you are comfortable in) are advised.
Pop
Here you are encouraged to wear something more preppy and playful. Cute dresses, mini skirts, boho dress, basically anything colorful and pop. Graphic tees are also quite a staple in pop concerts so if that is more of your speed, go for it. While you have more freedom to wear any type of footwear, you need to keep in mind that you will most likely have to walk back and forth in the stadium so high-heels will not be too comfortable in the long run.
Hip-hop
For many, this type of concert is more laid back in terms of fashion choices. What you need to go for is something street but also sweet. Something casual but with just a hint of rebelliousness. Loose shirts or crop tops coupled with jeans (distressed jeans, high-waisted jeans, or simple skinny jeans) will get you this perfect look. For a more feminine appeal, you can't go wrong with a bodycon dress paired with thigh-high boots.
Indie
For this genre, you have more freedom to try bolder outfits since the general feel of indie music is thinking outside the box. Quirky outfits or vintage ensembles are wholly accepted though you could always just go with simple jeans and a colorful top.
Music Festival
Finally, there are music festivals to dress for! While most festivals feature bands of the same genre, some mix it up a little and invite all sorts of bands and musicians. Large-scale music festivals lean more to the boho-chic style where cute, breezy dresses meet robust combat boots. The style is basically anything unconventional coupled with something cute. Crop tops and ripped jeans or shorts are also great choices if you prefer that more subdued cool-girl style.