9 Best Socks for Skiing and Snowboarding in 2019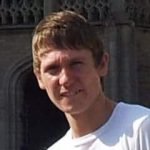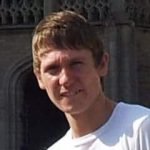 Everyone knows that when it comes to snow sports, staying warm throughout the day is crucial. This isn't just about performing better. Rather, it's more about avoiding the health risks that are all too common in below negative temperatures. So, suit up and buy yourself the best winter gear money can offer: best socks for skiing and snowboarding.
If you're a skier or a snowboarder, you know that what you wear underneath your gear is as important as your outer gear. Socks are one of the most underrated and disregarded accessories in a heavy winter ensemble.
There are countless brands that specialize in warm footwear. However, some people believe all winter socks are created equal. This is far from true. Skiing and snowboarding socks are different from your typical winter socks. And, if you practice these sports, you should know that warm and cozy feet can make all the difference.
9 Best Socks for Skiing and Snowboarding in 2019
Starting off this list is a pair of socks that is both super lightweight as well as ensures maximum muscle support. This is not just the reason why it is one of the best socks for skiing and snowboarding. The Icebreaker Ski+ Compression Ultra Light are designed specifically to prevent muscle fatigue. It is made from Merino wool fabric, the highest quality material for skiing and snowboarding socks. The Icebreaker Ski+ socks are also mindful of boot chaffing. So, it has padding in all the right places as well as a little extra for enhanced compression support.
More Info
You might think that because the Icebreaker is lightweight, it compromised on heat insulation. However, the high quality material provides excellent warmth, as well as ventilation. Your boots will be odor free at the end of the day with these socks!
These socks are anatomically fit for improved performance on the slopes. There is also support on the Achilles' instep for enhanced traction.
The Icebreaker Ski+ socks, however, is priced a bit higher than other socks. These pair of socks are definitely an investment worth taking though. They are extremely functional, lightweight, and high performing.
However, a word of advice: if you are not used to compression clothing, the Icebreaker Ski+ (or any other compression ski and snowboarding sock) might be a bit uncomfortable for you especially if you plan on wearing them for the entire day.
Key Features:
Compression
Merino wool
Adjustable
Specification:
Brand
Icebreaker
Model
43721554
Weight
ultralight
Pros
Body temperature regulating
Comfortable
Quick Dry
Cons
Too much to wear for a whole day
Pricy
For those who love living life on the edge, the Burton AK Endurance are the best socks for skiing and snowboarding for you. They are the perfect fit. This is the compression ski and snowboarding sock that can keep up the demands of your vigorous adventures.
The Burton AK Endurance socks feature Spandex compression areas that allow better blood circulation on your feet muscles that require the most. Muscle fatigue is decreased and recovery is attained much faster. These socks also have incredible moisture wicking properties. The Burton AK Endurance offers moisture-shifting fibres that dries the sweat on your feet amazingly fast.
More Info
These socks also have a bit of Merino wool blended in them. Therefore, you can guarantee that they are also warm and gentle on your feet. The soles are also well supported to cushion your feet during high jumps.
This is another compression sock that will require a bit more out of your budget.
Key Features:
Supports muscles in your feet and ankles
Ultra-efficient insulation
Maximum wicking
Specification:
Brand
Burton
Model
131994
Pros
Body temperature regulating
Comfortable
Quick Dry
Cons
Too much to wear for a whole day
Pricey
Using a blend of Merino wool, Nylon, and Lycra, the Bridgedale Compression Socks are lightweight yet functional pair of skiing or snowboarding socks. They are definitely also the best socks for skiing and snowboarding in this category.
What makes the Bridgedale Compression Socks stand out from its competition is its graduated leg compression which helps blood circulation to reduce muscle fatigue. You will feel more invigorated with these socks too. Because they also assist in providing more efficient oxygen supply to your leg muscles.
Like all compression socks, this pair is a nice, snug fit. This pair of socks lessens muscle tremor whenever you are bombing laps downhill. They improve muscle recovery as well. Moreover, heat insulation and moisture wicking are no problem with these socks.
Give the Bridgedale Compression Socks a try if you are one who spends long days out in the snow.
Key Features:
Leg compression
Heat insulation
$ 11.59-$ 55.45
Specification:
Brand
Bridgedale
Model
B610513-007-XL
Weight
lightweight
Pros
Stays fitted over time
Uses Lycra in some areas
Cons
Sometimes compressions appear to tight
Now, here is a sock that earned itself the highest degree in performance. The Smartwool PhD Ski Light fits incredibly and performs spectacularly. A blend of Merino wool, Nylon, and Elastane, the PhD Ski Light has strategic cushioning on the shin to protect you from bruising and on the soles to control impact during landings and provide additional warmth.
This skiing and snowboarding sock is designed with a 4 Degree Elite Fit System that retains its functional shape to avoid wrinkling or slipping. Smartwool's Indestructawool technology has also ensured that this pair of socks have unmatched durability. These are definitely the socks designed to match your extreme lifestyle.
They are highly comfortable and breathable. The Smartwool PhD Ski Light is a pair of socks you will want to look out for. This is why they are one of the best socks for skiing and snowboarding.
Key Features:
Virtually seamless toe
4 Degree Elite fit system
Light cushioned shin and sole
Specification:
Brand
Smartwool
Model
SW-15035-$P
Weight
lightweight
Pros
Comfortable
Durable
Perfect for both sports during winter and casual
Just as the name implies, these socks are ready to give you the high performance that your sport requires. Allow us to tell you why this is included in the lineup of the best socks for skiing and snowboarding. The PureAthlete High Performance Socks is a fusion of synthetic material and Merino wool. So, it is breathable as well as warm and comfortable.
To reduce muscle fatigue on your legs, the PureAthlete High Performance socks provide impeccable arch support. Its elastic top guarantees that you will never have to worry about your socks slipping down while you are sliding down the slopes.
The High Performance Socks are made of material that regulates natural heat temperature. So, your feet will not be too insulated and warm which could result in sweaty, smelly feet. Focused cushioning is also one of the advantages of this sock. Your feet, ankles, and shins are well protected with these socks. Therefore, you are given maximum comfort all day.
Key Features:
Enhanced warmth
Arch support
Focused cushioning
Seamless toe
Specification:
Brand
Pure Athlete
Model
B07BZMZHBL
Pros
Comfortable
Dries up easily
Unisex
From one of the most trusted companies that focuses on winter essentials, the Wigwam Snow Sirocco Performance Sock does not disappoint. It is a midweight sock that is packed with a ton of features. These feature are specifically for the wearer's comfort and performance. The Wigwam Snow Sirocco is an ingenious blend of natural and synthetic fibers and offers the advantages of both.
These pair of socks provide full cushioning in areas where you need it the most. The shins are even protected from boot rubbing with reinforced synthetic fibers. You will also love its brilliant seamless toe that is designed to avoid irritation. The Wigwam Snow Sirocco Performance Socks know exactly how to keep you comfortable! These are best socks for skiing and snowboarding you need to try.
Key Features:
Blend of natural and synthetic fibers
Full cushioning
Seamless toe
Pros
Warm and comfortable
Knee high
Cons
Some say it wears out easily
Compared to other heated socks, the Global Vasion Rechargeable Battery Heated Socks are priced pretty low. Make no mistake. it does not compromise on quality. It is one of the best socks for skiing and snowboarding despite its low price.
These heated socks have reinforced padding on the heel and toe to keep you warm and also to protect your feet from impact. It is also highly absorbent and breathable. So, if your feet are warmed up, moisture will not accumulate.
More Info
It is made of cotton and spandex blend. The heating capabilities of this sock is controlled by a set of buttons attached on the fabric. There are three settings to choose from: low heat, medium heat, and high heat. Your toes will be toasty warm with these socks. However, it is worth noting that the heating is limited on the toes. So if your extremities are the most prone to freeze up, the Global Vasion Rechargeable might be perfect for you.
Key Features:
Heating capabilities controlled by buttons attached on fabric
Rechargeable batteries
Won't shock even when wet
Specification:
Brand
Global Vasion
Model
GB-SKR-B
Pros
Padded heel and toe
Includes socks, batteries and charger
Affordable
Cons
Batteries take time to charge
Handwash
Warms only toes
This is another budget-friendly pair of socks that is the perfect for any kind of outdoor winter activity. The Autocastle Electric Heated Socks will keep your whole foot warm with a push of a button. These socks will not just keep you warm but it will also improve blood circulation with its elasticized arch design.
This pair of socks is made of 100% cotton. The Autocastle Electric Heated Socks are so soft to the touch, with a padded heel for extra comfort. The moisture wicking properties of these socks are also notable. These socks will keep your skin warm and dry as well as provide heat insulation. The top of these socks are also full elastic so they will stay on no matter how rigorous the activity.
Give these pair a whirl if you love to ski or snowboard without suffering terribly of cold feet. The best socks for skiing and snowboarding.
Key Features:
Budget friendly
Improve blood circulation
Warms the whole foot
Specification:
Brand
Autocastle
Model
B074PKX4C4
Pros
Warms the whole foot
Insulated
Windproof and waterproof
Handwash
Widely considered as the best choice in heated socks by winter sports enthusiasts, the Lenz Heated Sock is on a league of its own. A combination of Merino wool and synthetic materials, these electric socks are heated with rechargeable lithium batteries and controlled by manually or, the more preferred option, by the Lenz app you can download on your phone.
The Lenz Heated Socks are not as bulky as other heated socks so you will barely notice you are wearing specialized socks. They are designed for quick moisture absorption and odor resistance too so sweaty feet will not be a problem.
However, the Lenz Heated Socks are pricier than most heated socks and its remote control app is not free to download either. These socks are definitely an investment and not for the budget-conscious. Nevertheless, they are also the best socks for skiing and snowboarding.
Key Features:
Combination of Merino wool and synthetic materials
Rechargeable batteries
Controlled manually or through Lenz app
Pros
Not bulky like other heated socks
Quick absorption
Odor resistance
Cons
Pricier
Remote control app is not free
Fighting Frostbite: The Best Socks for Skiing and Snowboarding
There are so many kinds of specialized socks in the market. So, it can be tricky trying to choose the best socks for skiing and snowboarding. After all, there is a ton of factors that come into play. Therefore, you, like many others, might not even know where to begin.
Well, don't fret. For today is your lucky day! We are going to give you a crash course on how to spot the best socks for skiing and snowboarding. Listed are the features you will need to consider . (Spoiler: there's a lot more than you might think.) To add, we even added the types of socks commonly available. Don't worry, we have also included a list of the brands that skiers and snowboarders trust so keep on reading.
Say goodbye to cold feet and let's find you the best socks for skiing and snowboarding that you deserve!
What You Need to Know
Skiing Socks vs Snowboarding Socks
Skiing requires socks with more shin padding and snowboarding benefits more from socks with better forward lean. It is generally accepted that you can use your ski socks for snowboarding. The same goes for snowboarding socks, you can easily use them for skiing. Ultimately, both snow sports demand the same characteristics in their socks.
Tube Socks or Ergonomic Socks?
Generally, there are two broad designs of the best socks for skiing and snowboarding: tube and ergonomic. Both have their own advantages and disadvantages.
Tube
Tube socks are widely considered as the most basic ski and snowboard socks you can find. They are simple and budget-friendly. These socks are shaped like tubes with each pair appearing the same. You can find no indication which is the left one or the right one.
Tube socks are long, elasticated, and toe caps are sown. This kind does not offer gender-specific features and is generally simply designed.
Tube socks are suggested to newbies to either skiing or snowboarding or those who are just casual riders who rarely practice. They may not have a lot of features but they are priced low and easy to find.
Ergonomic
Ergonomic socks, on the other hand, are more attentive to the regular skier or snowboarder's needs. To begin with, these socks are anatomically shaped and have designated left foot and right foot. Their toe boxes are angled to better fit your toes. Ergonomic socks come in smaller size increments so you will find the best fit for your feet.
These features are designed for superior comfort to improve your performance so regular skiers or snowboarders will benefit better with this kind of socks.
The Right Fit Counts
This might sound silly because obviously, you'll need a pair of socks that fit you. But sometimes, people don't understand what it truly means for a sock to be the "right fit." The best socks for skiing and snowboarding aren't just the ones that wrap around your foot comfortably. But, the best socks for skiing and snowboarding also accommodate the curves and arches of your feet and legs.
The right fit should be snug – not tight – and have no tucks or folds which can affect your performance as the day goes on. Wrinkles will lead to blisters later on. Don't forget the toe box either. There should be absolutely no extra material on your toes. Basically, your socks shouldn't apply any pressure your foot or your toes.
It's advised that you should choose a size down than a size up if you can't find your specific sock size.
What You Need to Consider
The best socks for skiing and snowboarding should have these certain features that you need to consider before you buy a pair.
Material
The type of material used for your socks is critical in keeping your feet dry, warm and comfortable. If you want best socks for skiing and snowboarding for maximum comfort to check out the following.
Wool
This material is quite special since it is the only natural fiber that has moisture wicking properties. Socks made of wool excel in comfort and warmth.
Merino wool, in particular, is prized for regulating body temperature through insulation rather than simply trapping heat. This type of wool is also antibacterial and breathable with its fine fibers. Merino wool is the most popular and the most recommended type of socks for skiers and snowboarders.
A downside to wool socks, though, is that it does not have as much elastic memory as other synthetic material. So, these socks tend to lose their shape eventually.
Synthetic
This material is manufactured in factories and the four most common synthetic material are the following: Acrylic, Elastic and Lycra, Nylon, and Polyester.
Acrylic is a good substitute for wool since it is soft and lightweight. It provides the skin a gentle touch and does not have a tendency to crease and bunch due to its superior shape memory.
Elastic and Lycra are commonly used for shaping socks. This material is stretchable and less likely to bunch.
Nylon has quite a few advantages. It has antibacterial properties and is very resilient. Nylon is often utilized to strengthen sections that have high wear like heel or shin. Socks with more nylon are often those with a performance fit. This is to keep its shape and elasticity for longer periods of time.
Lastly, Polyester has excellent moisture wicking properties while staying soft and comfortable to the touch.
Wool and Synthetic Blend
Truthfully, there is only a small percentage of skiing and snowboarding socks that are made out of just one material. Oftentimes, socks are made from a blend of several materials to acquire the best aspects of each material.
Thickness and Weight
You might believe that the thicker the skiing or snowboarding sock, the better. However, after years of study, skiing and snowboarding footwear manufacturers have discovered that it is not as simple as that.
A super thick fabric might insulate your feet well but it will not account for ease of mobility. Or, the sweat from exerting so much energy in the sport will give you discomfort. Thick socks can physically slow you down.
Moisture can easily freeze in below negative degrees temperature so thick socks, in this case, would get your feet cold much faster. Not to mention the bulkiness of your socks could tighten your boots and cut off blood circulation.
There are three levels of thickness in the best socks for skiing and snowboarding.
Lightweight
This is what skiers and snowboarders normally use since the thin material give the best performance out of the rest. You will move much easier with a lightweight sock. However, professional athletes are not the only ones who favor this type of sock. Beginners who tend to have hot and sweaty feet can benefit from this breathable sock weight. Skiers and snowboarders in slightly warmer seasons would like this as well.
Midweight
Although pro skiers and snowboarders favor lightweight socks, midweight socks are the most popular of the three. It is the perfect balance between thin enough for enhanced performance but thick enough for warmth and cushioning. This is undoubtedly the most ideal type of skiing and snowboarding sock.
Heavyweight
Beginners or casual skiers or snowboarders will benefit the most from this type of sock. The thick cushioning offer the most comfortable among the three so if you get cold feet easily. You will want a sock that is heavyweight.
Shin Padding
Like any sport, skiing and snowboarding come with the health hazards like bruising or marking. To avoid or at least minimize bruising, the best socks for skiing and snowboarding should have adequate shin padding. Even if you get the best gear available on the market, if your socks do not have a layer of protective padding, you will most likely experience pain or discomfort which will undoubtedly ruin your performance.
Compression
How well your skiing or snowboarding socks compress your feet should also matter when you are planning a hard day at the slopes. A ski and snowboarding sock designed for high performance should be able to compress your feet muscles to improve blood circulation. The best socks for skiing and snowboarding should provide more than just warmth but also lessen muscle fatigue.
Ventilation
Regardless of how cold it is, when you are out skiing or snowboarding, your feet will sweat. It is crucial for your skiing and snowboarding socks to be well ventilated so your feet can breathe. Wet or moist feet risk the chances of sores or blisters, not to mention start a terrible case of smelly feet.
Do not underestimate the importance of breathability on your socks.
Durability
Lastly, of course, you are going to want a skiing or snowboarding sock that will last you a long time. You will need a pair of socks that will last you more than just one season. Skiing and snowboarding socks, like any specialized clothing, are not exactly cheap (at least the high-quality ones.) So, make sure the pair you will buy will be durable enough to be worth every penny.
Types of Socks for Skiing and Snowboarding
Compression Socks
This type of socks have seen a quick rise in popularity among athletes. Compression socks are intended to provide better blood flow and muscle support. When you are spending hours and hours exerting yourself on the slopes, a quality pair of compression socks can really make a difference.
Ultralight Socks
As mentioned earlier, thick socks are not generally better to wear in the cold than thin socks. Nowadays, with the advancement of winter gear, people prefer their skiing and snowboarding socks to be thinner and lighter. Ultralight socks have the advantage of increased mobility as well as insulation and moisture absorption. Typically, this type of sock is either lightweight to midweight. Ultralight socks are oftentimes less pricey compared to compression socks.
Heated Socks
If your feet get cold no matter how high quality your skiing and snowboarding socks are, you might want to give heated socks a try. These are battery powered and have heated pads to keep your feet warm all throughout the day. Some can even be connected to your smartphone so you can adjust the temperature however you like.
However, as expected, socks as technologically advanced as these come with a price. But, let us be honest. It is impossible to enjoy a day in the snow if you are perpetually cold. It is better to invest in this type of socks.
Parting Words
Now, you know the features of the best socks for skiing and snowboarding that you need to consider. And you now have an idea of the types of socks available and the brands to be trusted, you can bid goodbye to cold and clammy feet! It is time to say hello to warmth and comfort throughout the day. Because you should not let your frozen toes keep you from shredding the slopes.
We hope that this guide will help you find the best socks for skiing and snowboarding so you can stay out there longer. Hopefully, this article will make your socks shopping a breeze!