5 Best Shirts for the Hip-Hop Lover in 2019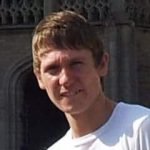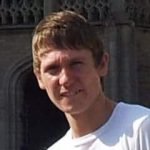 Looking for hip-hop-inspired T-shirts by indie artists and designers? Want to get your dope swag on with cool graphic tees? Whether you're in a band or just love the genre, hip-hop is more than just music. It's a lifestyle. It defines the person. So if you're into hip-hop music and lifestyle, check out these awesome shirts.
Awesome Shirts in Store for You in 2019
The apparel trends may have changed but hip-hop still lies in the heart of fashion. Why? Because it's stylish, looks sexy, and is reflective of the soul of a hip-hop lover. Here are some of our best picks of awesome shirts in store for the hip-hop in you.
5 Best Shirts for the Hip-Hop Lover in 2019
Made of cotton-blend material, the SHDAS hip-hop longline hoodie shirt is comfortable and fits perfectly on virtually any body type. The material is thin, so this awesome shirt is not hot. You can wear it anytime; ideal for any weather type, whether sunny or cool.
The SHDAS hip-hop hoodie shirt is slim fit and has long sleeves. So if you're looking to order one, make sure you pick one size up than your usual if you prefer a looser fit. This awesome shirt is available in seven colors and five sizes (S, M, L, XL, XXL).
Check out this awesome shirt from OXFLY. It's soft and stretchy and is a perfect casual streetwear. The semi-sheer hooded apparel is made of cotton and polyester. It's slim fit and has long sleeves with an asymmetric curved hem.
You can wear OXFLY's awesome shirt on a date or going to the club. It's a wonderful hoodie that you can also wear to dance or have a drink at the pub.
Made of 100 percent cotton and preshrunk, this awesome shirt is very comfortable. It has a tapered neck and double-needle sleeves and hems.
The print features cassette albums of articles such as Dr. Dre, Wu-Tang Clan, Ice-T, and Public Enemy. The shirt is available in seven colors and in sizes S through 3XL. It's not fitted but a standard unisex cut.
This awesome shirt from Hat and Beyond features the images of Tupac and Biggie with the words "Trust nobody" at the bottom. It's made of 100 percent premium cotton and preshrunk to minimize shrinkage. It features a double-needle cover-seamed neck and ribbed-knit collar.
Machine washable and 100-percent cotton preshrunk, the "I Miss the Old Kanye" is a funny take on Kanye's evolution from his early rapper days to becoming today's Mr. Kim Kardashian. This awesome shirt comes with a hip-hop sticker pack with every order.
Hip-hop isn't just about listening to the sound of upbeat percussion, rhythmic singing, and rhyming speech. It's a lifestyle. You can say it's also a culture, spanning decades of inner city living. The music, the dancing, the beatboxing, the graffiti; they are all part of the culture.
From def jam poetry to breakdancing, hip-hop is a unique movement that has a profound impact on many. Not just in the U.S. but around the globe. It is truly a class of its own. But there is so much more than meets the eye. Hip-hop brings a whole new dimension to a lot of things, including language, tradition, and art. Among those influenced by the hip-hop lifestyle is apparel.
It is safe to say hip-hop is taking over the world of fashion. From urban streetwear to footwear, hip-hop cast a thick influence on designers and artists. Not only has it touched the hearts and lives of many, hip-hop has also spread onto the mainstream and even into the inner circle of elite fashionistas.
From New York to Japan, from Europe to Australia, from South America to Asia, the reach of hip-hop has come round full circle.
The Evolution of Hip-Hop-Inspired Clothes wear
It is undeniable. Hip-hop is the fastest growing music genre in recent decades. More so, it is the most influential culture in the last years. What once seemed like a subculture is now the mainstream.
If you noticed, today's fashion borrowed a lot of ideas from the hip-hop culture. Take a look at track suits, flashy jumpsuits, hoodies and baggy pants. Aren't they the marks of the hip-hop lifestyle?
Run DMC is known for wearing original Adidas track suits. The Kangol hat is also often worn by rappers and DJs like LL Cool J (and Samuel L. Jackson, though not a rapper or DJ but definitely lived with the dope swag of hip-hop).
Sports also bear a huge influence on hip-hop clothing styles. Basketball, for instance, was very influential. If not the loose jerseys and saggy shorts, sneakers are popular fixtures in hip-hop clotheswear. Nike's Jordan shoes are still in high fashion today as it was when the first model came out.
Heavy jewelry was also a big thing in hip-hop fashion. It's a statement and a show of wealth for many artists and rappers who grew up poor and now made it into the big leagues.
Another iconic aspect of hip-hop apparel is the baggy clothing. Whether it's the pants or the shirts, rappers and DJs are often associated with loose wear. Baseball caps too are commonly worn by hip-hop personalities like the members of N.W.A. Jackets and Dickies are also a staple in hip-hop wear. Snoop Dogg used to don the apparel along with his crew.
Of course, it wasn't always shirts and jeans and sneakers. Part of the 90s era of hip-hop was marked by change of image, so to speak. Hip-hop shifted from the usual gangster rapper look to a classier Mafioso image, which was influenced by the masterpiece film Scarface.
Today hip-hop fashion evolved to include major designer labels like Louis Vuitton, Gucci, and Dolce and Gabbana. Jay-Z and Kanye are just some of the artists that seem to prefer big name fashion brands, portraying a life of posh living and high street style.