Arbonne Skin Care Reviews – 2019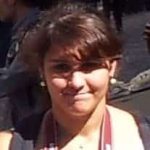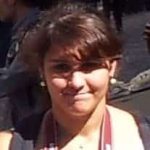 Are you looking for quality anti-aging skin care? Well, we sure know one brand that it is pretty dependable for that. Does Arbonne sound familiar to you? Well, there is quite a buzz about it these days and we are here to bring you Arbonne Skin Care Reviews.
You may have heard about Arbonne from your friend, a neighbor, or the lady sitting next to you at the cafe. First of all, Arbonne is a company that has grown through multi-level marketing. This company manufactures a lot of beauty and health products that are distributed by direct selling and through their independent and hard-working representatives.
In this post, we are not only going to present Arbonne Skin Care reviews. But, we will also tell you more about the company, it's best products and a whole lot more.
Are you curious about what makes Arbonne skin care products superior among others? Well, we have included that topic in this guide too. So, sit back, relax, and read on.
Before we move on to the reviews, we want to show you three of the many Arbonne Skin Care Collections. We want you to know what other great products Arbonne has.
Arbonne Skin Care Collections
This is the supreme collection that includes the latest advancements in Arbonne skin care. These are coupled with ingredients that are exceptional such as the Sustainable Orange Stem Cells. You will be able to experience a skin care regimen that'll help your skin to look visibly young and rejuvenated.
RE9 Advanced Scientific Ingredients
Introducing the Sustainable Orange Stem Cells, Arbonne has elevated their best ingredient, the Vitamin C. This helps you achieve that radiant and firm skin. It improves skin elasticity, including its texture. It does all this by minimizing the appearance of wrinkles, revealing truly healthy-looking skin.
Sustainable Orange (Citrus aurantium dulcis callus culture) Stem Cells
Sustainable Orange Stem Cells help to improve the appearance of skin radiance, elasticity, firmness, and texture. It also minimizes the appearance of wrinkles by conditioning the skin.
RE9 Advanced went head-to-head with a leading U.S. dermatologist brand's anti-aging line in a clinical study. It was tested on par with their results.
On top of that, RE9 advanced has cleaner formulas. It was formulated without animal-derived ingredients, PEGs, propylene glycol, EDTA, and synthetic fragrance. It has more botanically based ingredients.
Nourishing Daily Shampoo
Shine makes a comeback with Arbonne's moisture-infused shampoo that helps restore hair's luster, leaving it soft and manageable. It is safe for all hair types, even color-treated hair.
Nourishing Daily Conditioner
Hydrate daily. Their nourishing conditioner helps maintain and protect hair, leaving it soft and manageable. Safe for all hair types, even color-treated hair.
An amazing formula for soft skin. This lightweight crème provides deep moisturization and velvety smooth skin.
To improve your outlook, the eye repair cream is a simple step. All you need is a few pats to around your eyes to reduce that puffy look and hideous dark circles. In addition to that, you'll also be able to minimize the fine lines and the wrinkles surrounding your eyes. For sure, your skin will thank you for it.
About Arbonne

Arbonne has been around for more than four decades. The company has been manufacturing products for beauty and health. Since then, Arbonne has been creating beauty products that are committed to being safe and effective. The products they distribute are formulated with the safest and all-natural based ingredients available.
It is a multi-level marketing company where their products are distributed through direct sales and their independent sales representatives. Arbonne offers many great opportunities for their consultants, too. And as the company described itself: Arbonne has been transforming lives through ingredients that are pure, as well as scientifically based and tested in products; offering a healthy and pure lifestyle; and experiencing the pure joy of helping other people.
For many years, Arbonne has developed products like Arbonne Skin Care. Their secret is combining the best of nature and the leading and latest discoveries in science. The mission is to keep improving and evaluating their ingredient policy. They see it as an ever-evolving standard of excellence. In Arbonne, they challenge themselves to do better continuously.
The Story Behind Arbonne
Arbonne Skin Care began its modest beginnings in Switzerland in 1975. Petter Morck, the founder, sought to create a beauty company. He didn't envision just any company but one that didn't sacrifice the safety of the consumers or the plant for its effectiveness. Its founder gathered a team of chemists and herbalists, and so Arbonne Skin Care company was born.
The brand Arbonne was able to rapidly expand through the rapid sales of Arbonne skin care products. The company decided to follow many well-known direct selling beauty and skin care companies. Arbonne Skin Care products were sold all over the globe through Arbonne consultants.
The Expansion
Due to its rapid growth of Arbonne skin care, it allowed Arbonne to expand into other areas of the beauty and health industry. Now, Arbonne does not only manufacture skin care products, but it is now offering bath and body products, hair care products, makeup, and food supplements.
The company Arbonne has been able to stand by its original mission and philosophies, to create sustainable beauty products that really work. All of that is brought about by its continued expansion and growth.
Arbonne skin care products and their other products have vegan formulations. Their products are in recyclable packaging and are renewable resources. And in case you do not know, Arbonne is a brand that has been leading the way in these categories.
What Makes Arbonne Products Superior?
Ever since it has launched, Arbonne has grown into quite a large company with countless beauty and health products. But, it is the Arbonne skin care products that the company is popular for the most.
The Arbonne skin care products are available by collection or by skin concern. Arbonne skin care products are tailored for people with sensitive skin. It was also made for those with acne prone skin or who wants to use anti-aging products in their daily lives.
Arbonne Skin Care Products
Arbonne skin care products are ideal to use every day to cover your essential needs. Targeted Arbonne skin care solutions treat specific skin issues and concerns. Arbonne skin care has a lot of anti-aging products within its sustainable beauty collection. The RE9 line is definitely Arbonne's most popular and most celebrated products.
Arbonne RE9 Advanced line
The Arbonne RE9 Advanced line consists of Arbonne core anti-aging products. These amazing products promise to restore your youth and the vitality of your skin.
As the name indicates, the Arbonne anti-aging collection uses nine key ingredients. They each help to transform the appearance of your skin within the days you use the product. These Arbonne formulations are packed with ingredients like antioxidant vitamin C, algae extract, and many of the proprietary Arbonne blends. These ingredients allow the Arbonne RE9 Advanced products to support collagen production. In the process, this helps improve the strength, firmness, and elasticity of your skin while working to diminish the signs of aging. This line smoothes fine lines and wrinkles and brightens that evening the complexion.
Formulations
Each of the products inside the Arbonne RE9 Advanced line consists of scientifically advanced formulations that have been clinically tested. The products are all packed with potent botanicals and extracts. These Arbonne skin care products include your typical anti-aging products. These include facial cleanser, toner, neck cream, eye creams, and moisturizers.
This Arbonne line also has a number of advanced anti-aging products like the Arbonne Cellular Renewal Mask, the Arbonne Intensive Renewal Serum, and the Arbonne Advanced Night Repair Cream.
Arbonne has also added an element of health to the RE9 Advanced line. It also comes with dietary Supplements which help to combat age from the inside out.
Arbonne Skin Care Ingredients
Sustainability plays a key role in Arbonne. A big aspect of being sustainable is ingredient sourcing. The brand prides itself on its meticulous ingredient curation process. The company makes sure that all Arbonne Skin Care products are infused with only the most high quality and natural ingredients.
All Arbonne skin care products manufactured and sold contain a wide array of ingredients. However, some of the ingredients that we have mentioned in the following part tend to show up over and over.
Dimethicone
This is a commonly used silicone. Dimethicone is also used in hair conditioners. This ingredient makes the product feel nice. This product has no long-term benefits, though.
Cyclopentasiloxane
This ingredient is also a silicone that enhances the texture of products. It is mostly used in skin and hair products. Cyclopentasiloxane, like the Dimethicone, has no long-term benefits as well.
Polymethyl Methacrylate
The Polymethyl Methacrylate is a plastic component used as a shatterproof replacement for glass. This ingredient gives products a cushiony feel.
Brown Algae Extract
Brown algae extract is a popular Arbonne skin care ingredient. This one is found in a number of anti-aging products. This plant extract is commonly used in skincare to help reduce the appearance of wrinkles and fine lines. The brown algae extract is also very moisturizing. This helps to soften and smooth mature skin along with antioxidant properties. Brown algae extract also help protect your skin against environmental free-radicals.
Stabilized Vitamin C
This one is another ingredient that is prominent amongst Arbonne skin care formulations. The stabilized vitamin c is used in many Arbonne skin care formulations for its skin brightening abilities. Vitamin C is infused into Arbonne products to help stimulate collagen production. This leads to firmer skin over time. You will notice a reduction in fine lines and wrinkles and brighter more radiant skin.
Niacinamide
Inside a number of Arbonne skin care formulations, you will find niacinamide. This is also known as vitamin B3. The niacinamide is a popular ingredient used in many anti-aging skin care products. Vitamin B3 is great for helping restore your skin's moisture. It even improves your complexion and reduces the appearance of pores.
Mondo Grass Root Extract
This last ingredient here is not a well-known plant extract. However, it is infused throughout the Arbonne skin care line. This plant extract is known for its hydrating and moisturizing properties. It makes it a great addition to Arbonne formulations that focus on dry and aging skin. Inside the Arbonne RE9 line, this plant extract helps restore a proper balance of moisture into the skin.
Arbonne Ingredient Policy
The company does not formulate Arbonne Skincare products with animal products or byproducts. You won't find artificial flavoring or sweeteners. Bisphenol-a, benzene, or carbon black cannot be found in its ingredients too. Preservatives donating formaldehyde, mineral oils, parabens and petrolatum, hydroquinone, phthalates, triethanolamine (TEA), sodium lauryl sulfate (SLS), sodium laureth sulfates (SLES),  talc, synthetic dyes, triclosan, and so much more…
Arbonne Skin Care Reviews
Now, as what this article is really for, let us hear what people have to say about Arbonne Skin Care. We have compiled all of these reviews for you. Maybe these reviews can convince you. Or not. Anywho, we hope this helps.
Highya
Highya is an online community that is revolutionizing how consumers research products. This is where you can learn facts about companies like Arbonne skin care and their services. And this is Highya's Arbonne Skin Care.
Pros:
"Arbonne products are backed by a large company in business for more than 30 years. Definitely not a scam.
Arbonne can be a good transitional product between lower and higher-end skin care products.
Safer than many other products on the market. 45-day money back guarantees on all products (Note: Shipping fees are non-refundable)."
Cons:
"Arbonne has a lack of openness about their ingredients, which are not listed on their website.
Products are not 100% natural and include GMO.
Some may consider Arbonne products relatively expensive when compared to others on the market."
The Dermatology Review
The Dermatology review is a comprehensive resource on skin care products, cosmetic ingredients and beauty how to's. Below is the site's Arbonne skin care review.
"Overall, the Arbonne brand seems to be one that is pretty dependable for those looking for quality anti-aging skin care. When it comes to the Arbonne reviews, users tend to fall into two groups, those who feel indifferent and those who are genuinely impressed.
The Arbonne reviews from people who feel the Arbonne products perform average typically come from those with normal skin and don't necessarily need to focus on anti-aging skincare. These Arbonne reviews note the products work well enough, is gentle on the skin, and don't cause breakouts or irritation. People in this same camp also share Arbonne reviews that comment they have not experienced any particularly significant improvements in the appearance of their skin so for them, the brand's steep price tag."
The Other Camp
"In the other group, the Arbonne reviews tend to be more celebratory with users experiencing improvements in the appearance and feel of skin. These Arbonne reviews are typically from people with more mature skin or those who deal with some of the more common skin issues. Frequent Arbonne reviews note that the Arbonne products are great for sensitive skin, results are noticeable almost immediately, and there is a significant improvement in the firmness and elasticity of the skin. Other key Arbonne reviews applaud the brand for its dedication to sustainability and safe beauty products. There are many Arbonne reviews that appreciate the vegan, cruelty-free, and naturally based formulations that they can trust."
Smart Skincare
Now, we also picked up some Arbonne Skin Care reviews from other websites like Smart Skin Care. Smart Skin Care is an independent skin care information portal for savvy consumers. They don't sell skin care products or cosmetics. Nor do they endorse skin care manufacturers. Smart Skincare's goal is to help you make genuinely informed choices in skin care and rejuvenation.
The following reviews are left by Arbonne Skin Care users in their site.
Puyallup of Washington, USA
"I tried a sample pack of the intelligence line of products after not really caring much for the Re9 set……it was too much for my skin. I'm younger with combination oily, yet sensitive skin. I had no bad reaction to the products, and I really like the feel of the eye cream. The sample pack got me through 3 days with all the products, and after a week I still have some of the cleanser and moisturizer left, so even though the products are a bit more expensive, they seem to go a long way. I don't know that I will buy the whole line….I don't really need the mask, but am happy with all the rest. after you join to get the discount, the Arbonne products seem to be comparable or better in price value."
Michelle Schrader of Broken Arrow, USA
"I could not be more pleased with the results of this product; the line was far more effective than even I dreamed it could be. The representative that I purchase through is really happy to answer any questions that I have and is very knowledgeable about the products. Their products are all natural with no animal bi-products and are not tested on animals. After just a couple of applications, I could feel my skin feel more firm and smooth, I even started getting compliments on my skin after just a couple of weeks. I am very happy with this product line and recommend it to all my friends."
Melanie, Edmonds, USA
"A friend asked me to try some samples. It worked good so I ordered through her website. I was very skeptical when I tried the product but figured, I've got nothing to lose with their return policy. So, I bought some of the "smaller" things to see how my skin reacted and had no problems when I tested it. Then, I went ahead and got some of the system, my ID and a 35% discount. She said if you're ready to buy over $100, your best bet is to get the ID because you qualify for any one free item from the book – make it the most expensive $72 Retail Night Creme. You get 35% off instantly and the discount is valid for a year. I started with just the basics (wash, toner, day creme–free night creme) and added the eye creme and serum the next month."
Final Words
Whatever brought you to this article, we're glad you're here and have reached this part. It only means that you are willing to seek comments from people about Arbonne skin care, its company, and their other collections as well.
Although Arbonne skin care uses all natural ingredients, it is important that you do a patch test first before applying the product to your whole face or skin. We should always try to be careful when it comes to what we put on our skin.
And lastly, if you have severe skin conditions, go seek a dermatologist immediately. Don't wait until it gets worse. Prevention is always better than cure. Until next time, ladies! Stay beautiful.