Top 10 Hottest Music Festivals You Need to Attend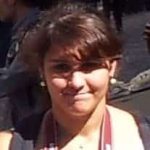 There is no shortage of music festivals in the US. These music events have been going on much longer than most people realize. Music festivals are of immense importance for the industry as much as it is for the fans. Not only are they crazy lucrative, in the age of relentless social media coverage, music festivals are also a great place to promote or advertise a product or up and coming artist. It is also the perfect place for new artists to be discovered.
In recent years, Coachella has been hailed by everyone everywhere as the music festival to attend every summer. People from the other side of the globe even go so far as spending thousands to go to Coachella. Others obsessively keep track of the comings and goings of the festival online.
While Coachella is far from being the first music festival in the US, it is one of the most popular ones. Casual observers may not even be aware that other music festivals are held in other places in the country, some music events are also considered better than the overhyped Coachella. There are even tons of hot rap and hip-hop events that people do not know about.
Indie and big-time artists and bands alike line up to get on stage to perform to a crowd of music lovers. Regardless of what your particular type of music is, there is a music festival catered to your taste. In this article, we have listed the best and hottest music events that you can't miss. We have got a pop culture icon Coachella as well as events that are not as known to the common public.
Get ready to party the night away with these music fests!
Hangout Music Festival (Gulf Shores, Alabama)
Starting off this list, we have got a music festival for beach party junkies and indie music lovers. The Hangout Music Festival had a rocky start in 2010. The festival was held in the beaches of Gulf Shore and, just before Hangout Music Festival opened, the Deepwater Horizon oil spill incident happened. However, the event powered through it and managed to grow bigger and bigger every year. Now, this three-day festival is one of the most significant music events of the summer. It is even won a "Festival of the Year" award during the Pollstar Awards in 2012.
The Hangout Music Festival lineup tends to be more focused on indie artists, electronic and pop bands, and other acts with a more beach party feel.
Sasquatch! (Gorge Amphitheater, George, Washington)
Founded a little over sixteen years ago, Sasquatch is a music festival that is held every year on Memorial Day weekend. It is a festival that puts a lot of value on indie rock bands as well as singer-songwriters. Sasquatch also features hip-hop acts, alternative rock bands, and even EDM.
What makes this music festival so beloved is its wide range of acts. More than just music, Sasquatch sets up five stages, one of them even dedicated for comedy acts and electronic music.
Governors Ball (New York, New York)
This music festival has something for everyone. The lineup for Governors Ball features a variety of music genres and styles such as pop, folk, Americana, rock, hip-hop, and so much more. Besides music, attendees can also enjoy food made by New York's best restaurants.
Launched seven years ago, the Governors Ball was initially held in Governors Island in New York City (now it is hosted in Randall's Island) and was only a one-day festival. Even on its inaugural year, the Governors Ball quickly became the talk of the town, breaking the record of highest attendance of any event on Governors Island. Reviews hailed it as a first-class music festival and the perfect summer music event for New Yorkers.
The festival has gone a long way since its first launch. Now it is a three-day event and tickets are almost always sold out. So if you are interested in going to the Governors Ball, you better be quick.

Big Ears (Knoxville, Tennessee)
If you have got an eclectic taste in music, here is a perfect music fest for you. Big Ears describes themselves as "a singular festival experience that explores connections between musicians and artists, effortlessly crossing the boundaries of musical genres as well as artistic disciplines." When you attend Big Ears, you will be swept into different worlds of music. There are indie, metal, jazz, electronic music, even contemporary classical music – Big Ears books as many genres as possible. This four-day music fest is heaven for all kinds of music, and if you are into listening to nuanced music or if you are looking to broaden your musical tastes, Big Ears is the place to be.
Levitation (Austin, Texas)
For fans with a particular love for experimental rock and the psychedelic creative explosion of the 60's, Levitation is your ideal music festival. Levitation is a three-day event that emphasizes on pushing the boundaries of music as well as encouraging creative expression. This music festival is internationally acclaimed and is integral to the festival scene in Austin.
New Orleans Jazz and Heritage Festival (New Orleans, Los Angeles)
Held every year since as early as the 1970s, the New Orleans Jazz and Heritage Festival (or Jazz Festival) is one of the country's longest-running music festivals. As the name suggests, the Jazz Festival is all about celebrating the indigenous music of the city, from Cajun music, blues, R&B, jazz, folk music, and so on.
SXSW (Austin, Texas)
South by Southwest, abbreviated as SXSW, is a massive conglomerate of separate events. The SXSW Music is considered to be one of the biggest music festivals in the world. The festival features more than two thousands acts performing in the city.
Moogfest (Durham, North Carolina)
Robert Arthur Moog was the founding father of electronic music and inventor of analog synthesizers that reshaped the face of modern music. In honor of the late Moog, Moogfest is held as an art, music, and technology festival where people can show off the uses they have come up with Moog's inventions. Well-known artists that specialize in electronic pop and the like are featured in this festival as well.
Pitchfork Music Festival (Chicago, Illinois)
Focusing primarily on indie rock, alternative rock, and dance music, the Pitchfork Music Festival is an event that may not be as big as the other festivals on this list, but it does boast of a carefully curated official lineup. If you are the type of music lover that is always looking for new artists or bands to listen to, this is the festival you need to attend. New artists are the main focus of this festival, but you will find a few familiar big names as well.
Coachella (Indio, California)
Of course, our list would not be complete without the music fest darling that is Coachella. Every year, hundreds of thousands of people flock to the Empire Polo Club to get a once in a lifetime experience of music, fun, and freedom. Coachella has always made headlines, but this year, when Queen Beyonce herself graced the stage of this summer music festivals, the entire world went wild. Suffice it to say, music lovers and party goers will love this music festival.